Delaware Park announces 2017 live racing dates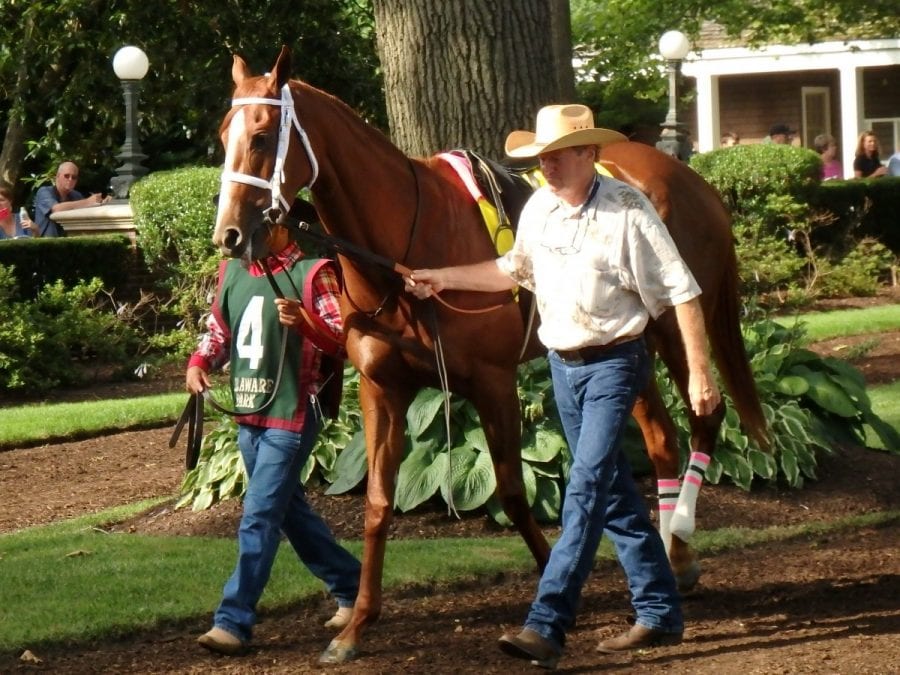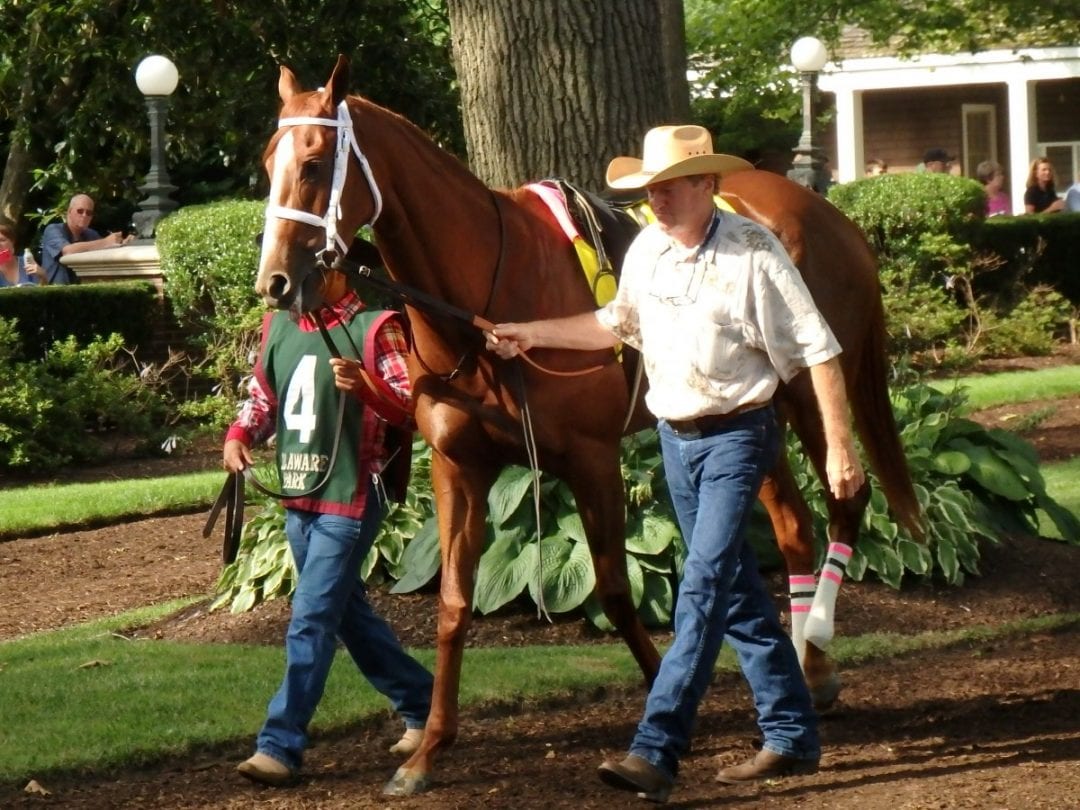 I'm a Chatterbox before the 2016 Delaware Handicap. Photo by The Racing Biz.
From a Delaware Park release
Delaware Park received approval from the Delaware Thoroughbred Racing Commission today on dates for the 2017 live racing season.
The historical 80th season of live racing at the Stanton oval will feature 81 days with the meet starting on Saturday, June 3rd and concluding on Saturday, October 21st. Live racing will be conducted Saturday, Monday, Wednesday and Thursday, with the first race post time at 1:15 p.m.
"We are shifting are dates later into the year to place our racing product in a more competitive position in terms of starters per day," said John Mooney, the Executive Director of Racing. "The potential starters per day has been increasingly becoming stronger later into the season with each passing year. Last year, the average starters per race was 7.55 during the eight days of live racing in October as opposed to 6.8 during the five days of live racing in May. We are anticipating this trend will continue which will hopefully have a positive influence on our overall handle."
The highlight of the season is the filly and mare the summer classic – the mile and a quarter Grade I Delaware Handicap which will be run on July 15th. Also taking place this summer is the Grade III Delaware Oaks, which will be contested on July 8th.