Jackpot Pick 6 carries into Laurel closing day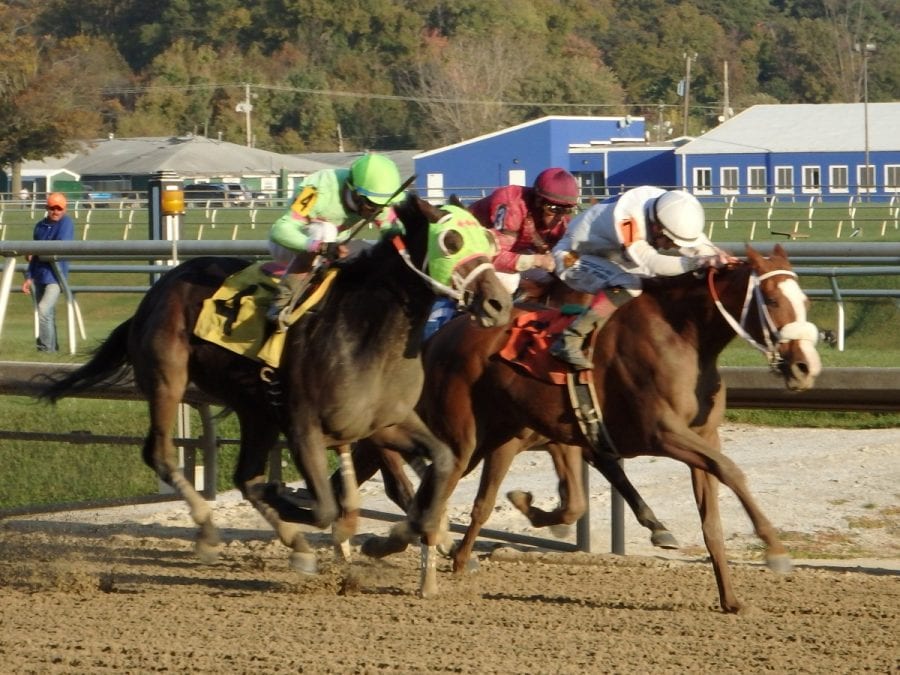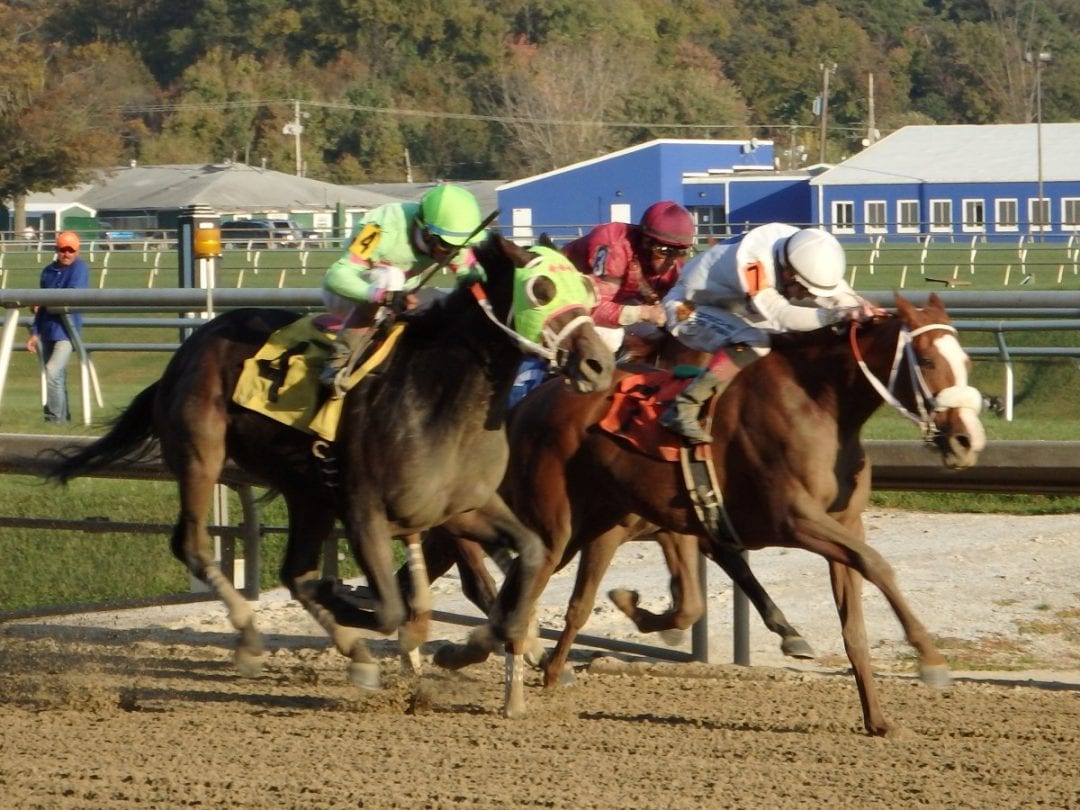 Aiden's Rag Doll won a maiden race at Laurel Park in October. Photo by The Racing Biz.
From a Maryland Jockey Club release
The 20-cent Rainbow 6 will have a carryover of $12,573.04 for Saturday's nine-race program that concludes the 52-day fall meet.
First race post time is 12:30 p.m.
There will be mandatory payouts in the Rainbow 6, 50-cent Late Pick 5 and $1 Super Hi-5 multi-race wagers on Saturday. Laurel's 56-day winter meet kicks off on Sunday, Jan. 1.
Several tickets with all six winners were sold in the Rainbow 6 Friday, each worth $656.54.
The Rainbow 6 carryover jackpot is paid out only when there is a single unique ticket sold with all six winners. On days when there is no unique ticket, 60 percent of that day's pool goes back to those bettors holding tickets with the most winners while 30 percent is carried over to the jackpot pool. However, on days when a mandatory payout is scheduled, the entire pool is shared by those holding tickets with the most winners.
Saturday's Rainbow 6 spans Races 4-9 and includes all five stakes on the nine-race program: the $100,000 Marylander (Race 4), $75,000 Jennings (Race 5), $100,000 Gin Talking (Race 6), $100,00 Thirty Eight Go Go (Race 7) and $100,000 Dave's Friend (Race 8).
There will be a Super Hi-5 carryover of $536.18 in Saturday's opener, a one-mile starter allowance for 3-year-olds and up.
RACING NOTES  Jockeys Trevor McCarthy and Carol Cedeno each rode back-to-back winners Friday. McCarthy was first with Habanero Gold ($6.40) in the fifth race and Grecian Prince ($7.40) in the sixth, while Cedeno won aboard Kitty Bank ($8.60) in the second and J R's Rhythm ($16.40) in the third.