Hear the Chatter cruises in CT allowance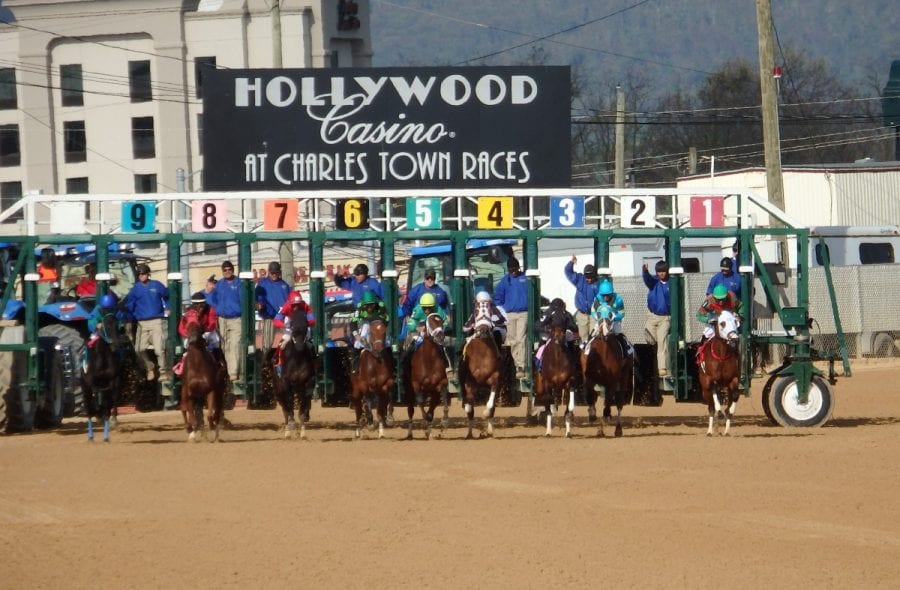 by Frank Vespe
Bettors didn't have much use for Hear the Chatter in last night's featured allowance contest at Charles Town.  They made the John A. Casey trainee 25-1 — the longest shot in the field of six.
Turns out, the bettors were wrong.
Hear the Chatter, a multiple stakes winner ridden last night by Yamil Rosario, stalked the early pace, readily took over on the turn for home, and widened his advantage through the stretch, winning off by 4 3/4 lengths.  Favored In the Fairway came on for second, and Help a Brother was third.  Running time for the seven furlongs was 1:26.41.
The win was made more impressive, given the quality of the field.  Runner-up In the Fairway has made over half a million dollars in his career.  Show horse Help a Brother has earned over $280,000 in his career while running first and second in the last two editions of the West Virginia Onion Juice Breeders Classic.  Fourth-place finisher Little Big Sime has, likewise, earned over $280,000, while fifth-place finisher Lucy's Bob Boy is a millionaire.
It was Lucy's Bob Boy — likely near the end of his exceptional career — who made the early running along the rail, with Hear the Chatter stalking to his outside from second.  Lucy's Bob Boy and Wilfredo Santiago were able to cut moderate fractions of 24.80 for the opening quarter mile and 49.28 for the half, in both cases holding a one-length advantage over Hear the Chatter.
But when Hear the Chatter and In the Fairway ratcheted up the pressure, Lucy's Bob Boy had no answers, ultimately fading to fifth.  It briefly appeared that Hear the Chatter and In the Fairway would settle the matter, but Hear the Chatter quickly disposed of his rival to roll to the victory.
It was Hear the Chatter's tenth win from 22 career starts, and it pushed his earnings to $331,584.  The Mass Media gelding was bred in West Virginia by his owner, Kristy Petty.
CT NOTES: Charles Town has canceled its Thursday evening card because of forecasted cold temperatures and high winds… Jockey Jose Montano won twice last night and now has 999 wins in his career…