Happy homecoming for Barclay Tagg in Safely Kept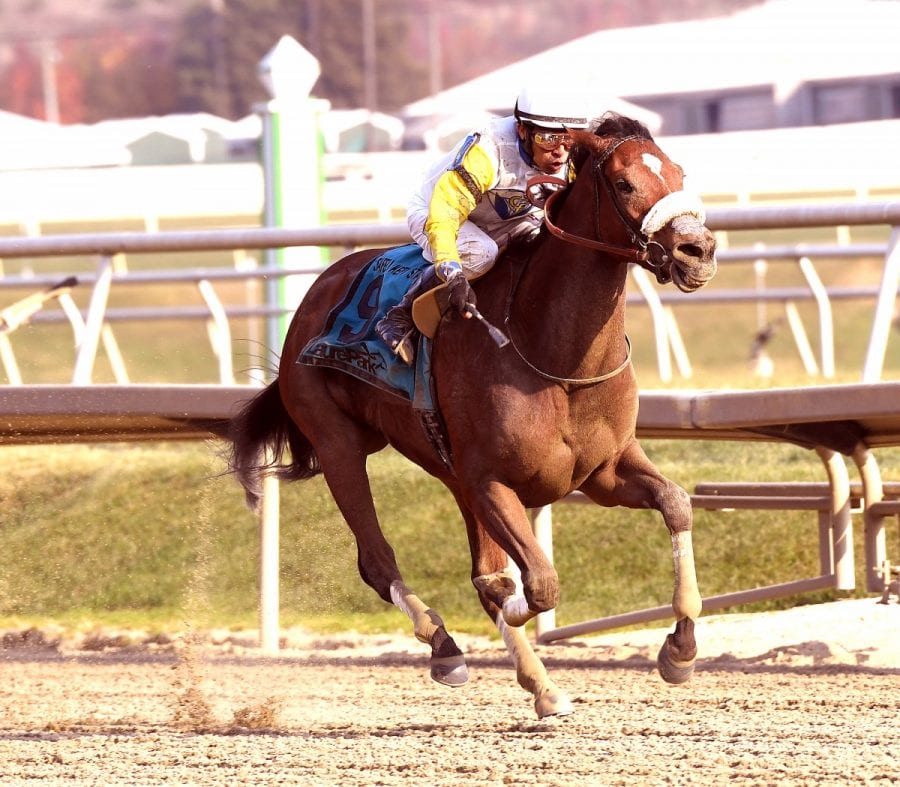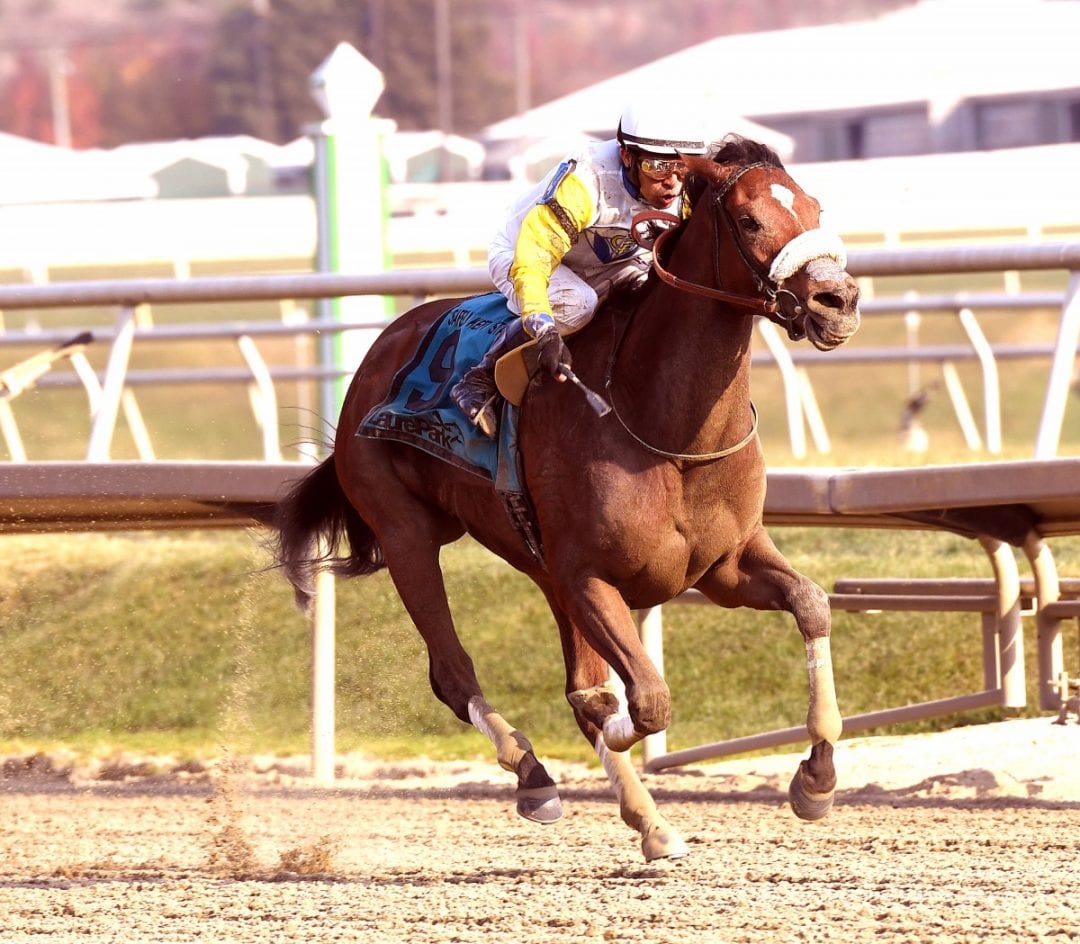 Tale for Ruby won the Safely Kept Stakes under Edgar Prado. Photo by Jim McCue, Maryland Jockey Club.
by Teresa Genaro
He doesn't come home very often, but the trip down I-95 was worth it for Barclay Tagg when his three-year-old filly Tale for Ruby won the Safely Kept Stakes at Laurel Park on November 19.
A native of Philadelphia who graduated from Penn State with a degree in animal science, Tagg started his racing career at Pimlico, where he showed up, he said, "with a rope shank and a borrowed horse."
Now based in New York for most of the year, Tagg seldom enters horses in Maryland—though there was that 2003 Preakness winner—but the allure of a $100,000 purse and a race for straight three-year-olds induced him to head south.
"I have a three-year-old colt and a three-year-old filly that I felt still needed three-year-old races," he said. "And we're running out of three-year-old time."
Both horses are owned and bred by Charles Fipke, and while Fipke elected to keep the colt, Tale of S'Avall, in New York for a start in the Grade 1 Cigar Mile next weekend, Tale for Ruby got on the van to face 12 rivals in the seven-furlong Safely Kept.
"As Mr. Fipke won the Cigar with a three-year-old, I can't blame him," added Tagg.  Fipke's Tale of Ekati won the 2008 renewal of the Cigar for Tagg, with Edgar Prado in the irons.
Oddly enough, Tale for Ruby also was ridden by Prado, himself a veteran of the Maryland racing circuit.  She staked out a position well back of the leaders and outside in the early going but soon picked up the pace, easily cruising past horses up the backstretch and coming around the far turn. At the top of the stretch it might have been anybody's race, but Tale for Ruby drew off, holding Takrees at bay to win by 2 1/4 lengths, getting her second victory and first in a stakes race.
"I was very happy with the outcome," said Tagg. "I wasn't surprised, but I was very pleased because anything can go wrong in a race. She's just getting better and better."
Tale for Ruby broke her maiden at Saratoga going seven furlongs and finished second last out at that distance at Belmont Park last month.
"She was so impressive when she won at seven furlongs that I thought this race would be perfect for her," said the trainer. "It's a long trip down and a long trip back, but I thought it might be worth it."
Back at Laurel for the first time in a while, Tagg was impressed by the renovations recently undertaken by the track.
"The Stronach Group has done just a fantastic job here," he said. "I love what they've done in Florida, too. I know a lot of people don't, but I think they've done a great job."
Then he added with a laugh, "I do wish they'd raise the purses, though."
Tagg and Tale for Ruby are headed to Gulfstream next, so Marylanders won't see him back here back in any time soon, but Tagg doesn't rule a return visit
"Maybe," he said with a smile, "in the spring."