Charles Town cuts Pick-4 takeout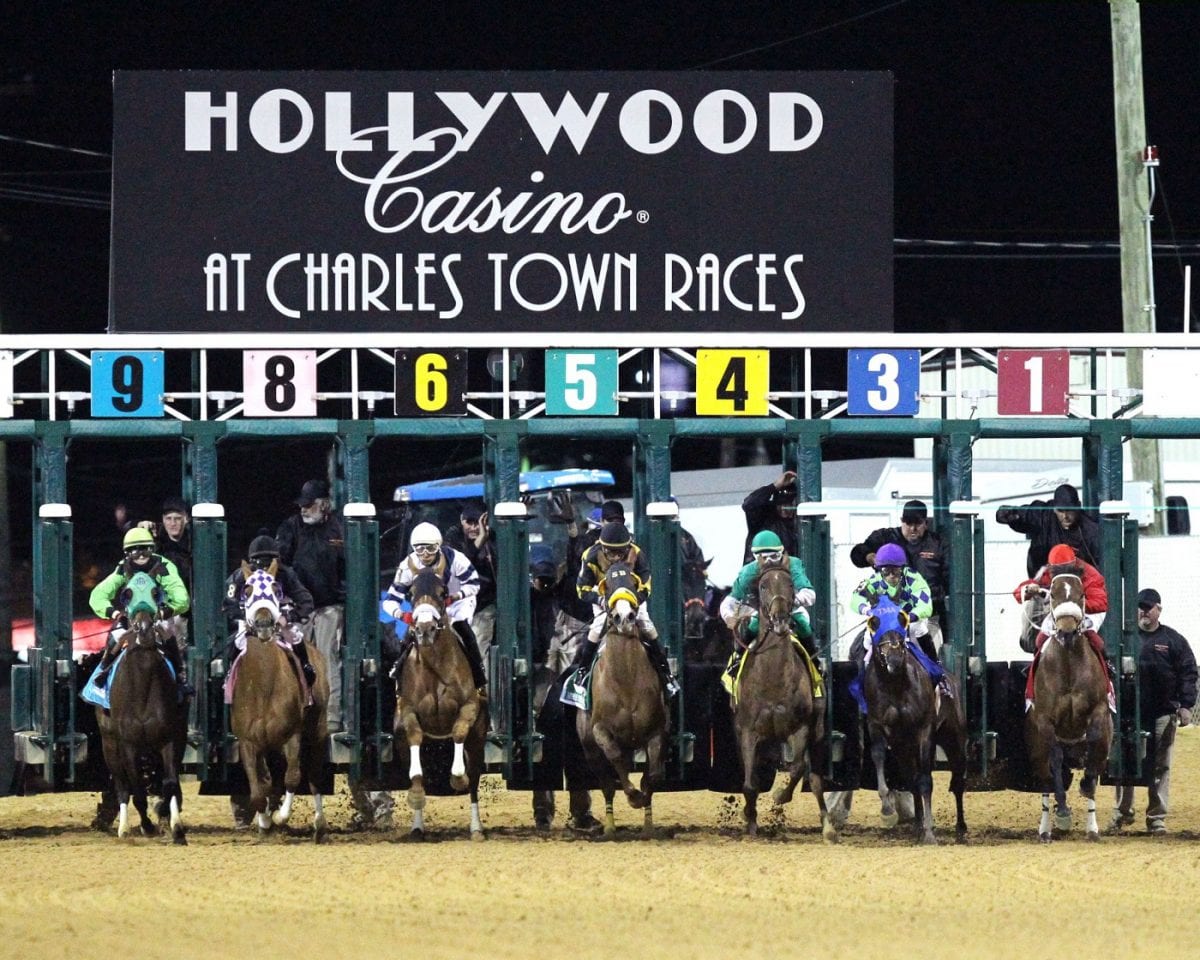 Racing at Charles Town. Photo by Coady Photography.
From a Charles Town Races release
Beginning with its first December card on Thursday, December 1, Hollywood Casino at Charles Town Races will offer its horseplayers a new low 15% takeout in the two Pick 4 pools on the track's wagering menu. The new rate comes following approval and consent from the Charles Town HBPA and West Virginia Racing Commission given this morning.
In 2011, Charles Town cut the takeout in all of its Trifecta, Superfecta, Pick 3 and Pick 4 pools from 25% down to 22%, which represented the first cut in takeout rates since Charles Town began racing live in 1933. With its newest reduction, only five tracks in the country will offer a Pick 4 takeout lower than Charles Town's 15% – a quintet that includes its sister track Sam Houston, who offers its Pick 4 with a 12% takeout.
"It's certainly a calculated business decision in terms of the handle benefit we think it could provide, but we also wanted to engage in some more information gathering regarding price sensitivity," said Erich Zimny, the track's Vice President of Racing Operations. "Since handicapping one of the Pick 4's means a player has already handicapped half of our typical card, hopefully it provides some residual value to the other pools as well."
Charles Town's Pick 4 can be played in 50-cent increments and is typically offered on the first four and then last four races of the track's standard 8 race program.