People's horse Chrome earns social media honors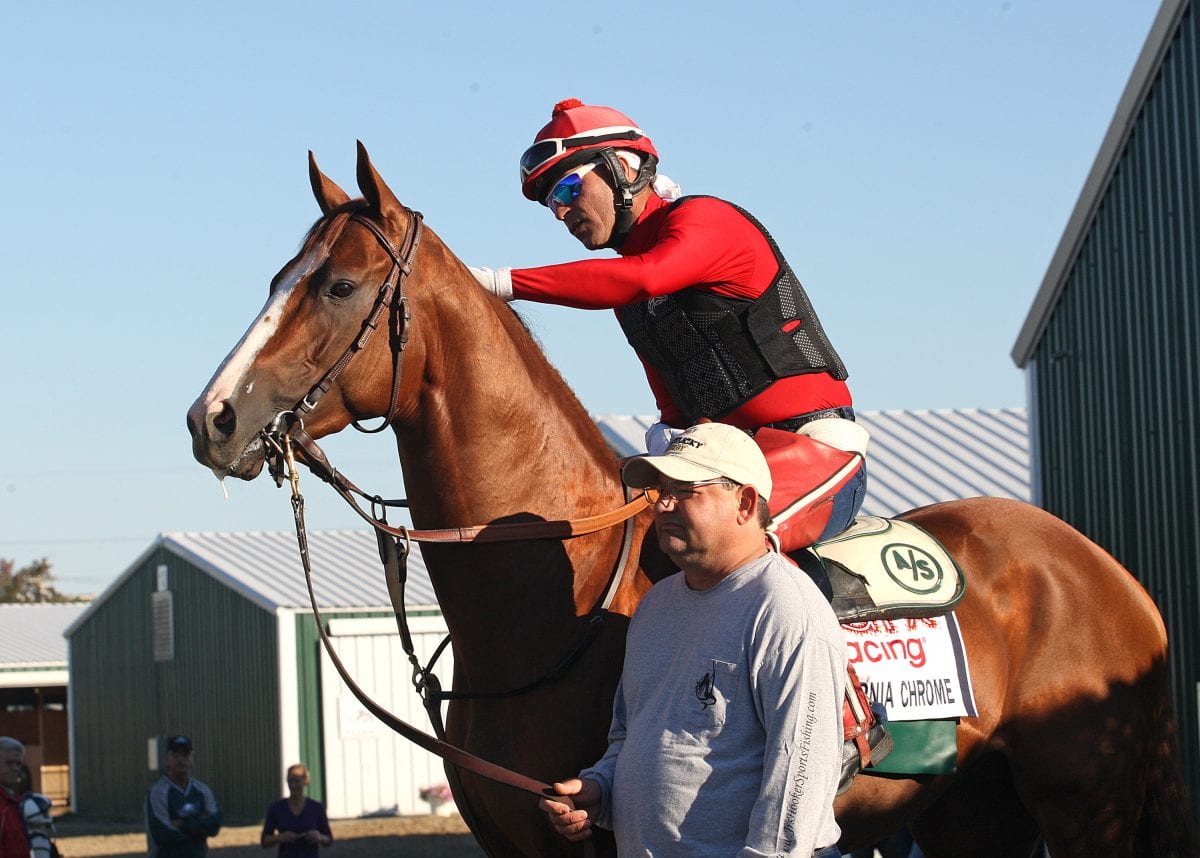 California Chrome — once and future champ?  Photo By Bill Denver/EQUI-PHOTO.
by Frank Vespe
If the Facebook-using public is right, there'll be no raging Horse of the Year debate.
Instead, there will be something that's been in awfully short supply in the good ol' USA of late: near-consensus.

While the experts might debate whether Songbird's just-shy-of-spotless record, Tepin's stellar season and late-arriving second in the Breeders' Cup Mile, or Arrogate's two monstrous season-ending performances constitute a sufficient resume for the big award, Facebook users on our feed had a pretty clear answer.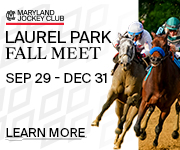 Last week, we asked three Midlantic trainers for their Horse of the Year picks.  They split, 2-1, with California Chrome earning the nod over Arrogate.
But to the three dozen-plus commenters to that story on Facebook, the answer is quite clear: as Trevor Denman might say, they'll have to sprout wings to catch California Chrome.
Indeed, 32 of 37 commenters picked the California-bred son of Lucky Pulpit.
"You have to be kidding," wrote Maria Marino.  "No other horse than… CHROME!!!"
"Chrome for sure. Without question," added Cierra Rouse.
"Chrome [won the Dubai World Cup] with a slipped saddle — end of discussion," opined Anna Mignone.
And Chrome's credentials are compelling.  Also the 2014 Horse of the Year, California Chrome has won five of six starts in 2016, three in Grade 1 company.  The lone blemish on his record this season: a near-miss second to Arrogate in the Breeders' Cup Classic.
Still, not everyone is buying what the Chromies are selling.  Three people were sufficiently impressed with Arrogate's stellar victories in the Classic and the Grade 1 Travers — both races in which he earned Beyer speed figures of 120+ — to elevate him to the head of the class.
"That's a no-brainer," commented Edwin Woods.  "It is ARROGATE hands down."
And Beholder and Songbird grabbed one vote apiece.
Of course, this could change if one or more of the contenders were to win important races between now and year's end.
For now, though, most seemed to come down in the same place as Rick Buckley.
"The award is for Horse of The Year, not one or two days," he wrote.  "Pretty sure it lands in Chrome's corner and deservedly so.  One questionable performance and/or ride (beaten a half-length) should not rule the outcome of the year's work as a whole."
Your thoughts?