Jock Kevin Gomez adapting to life without the bug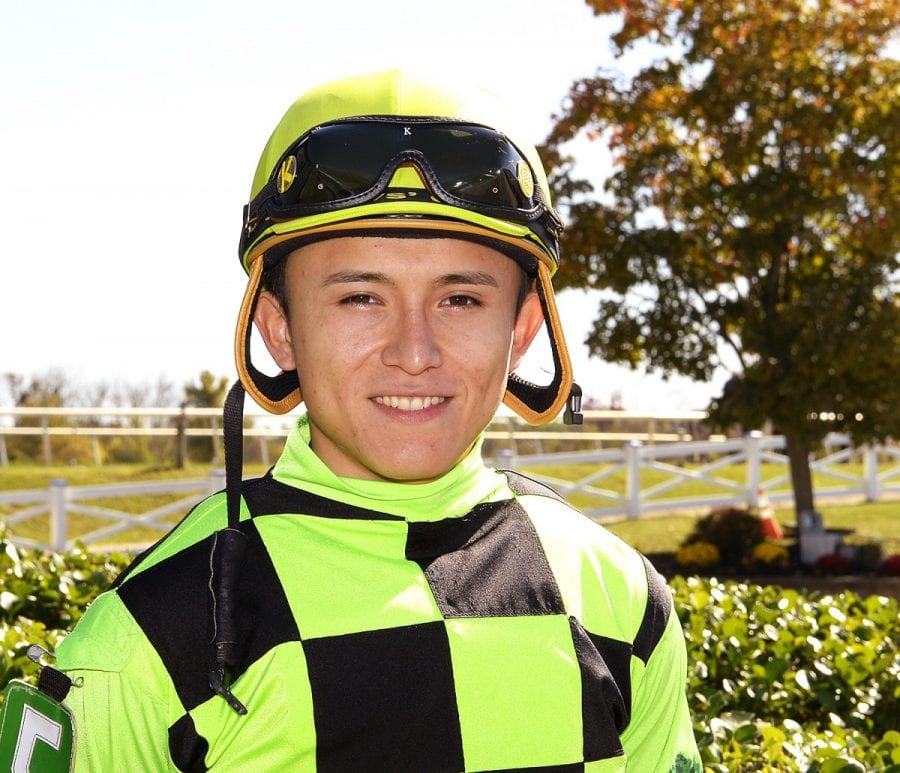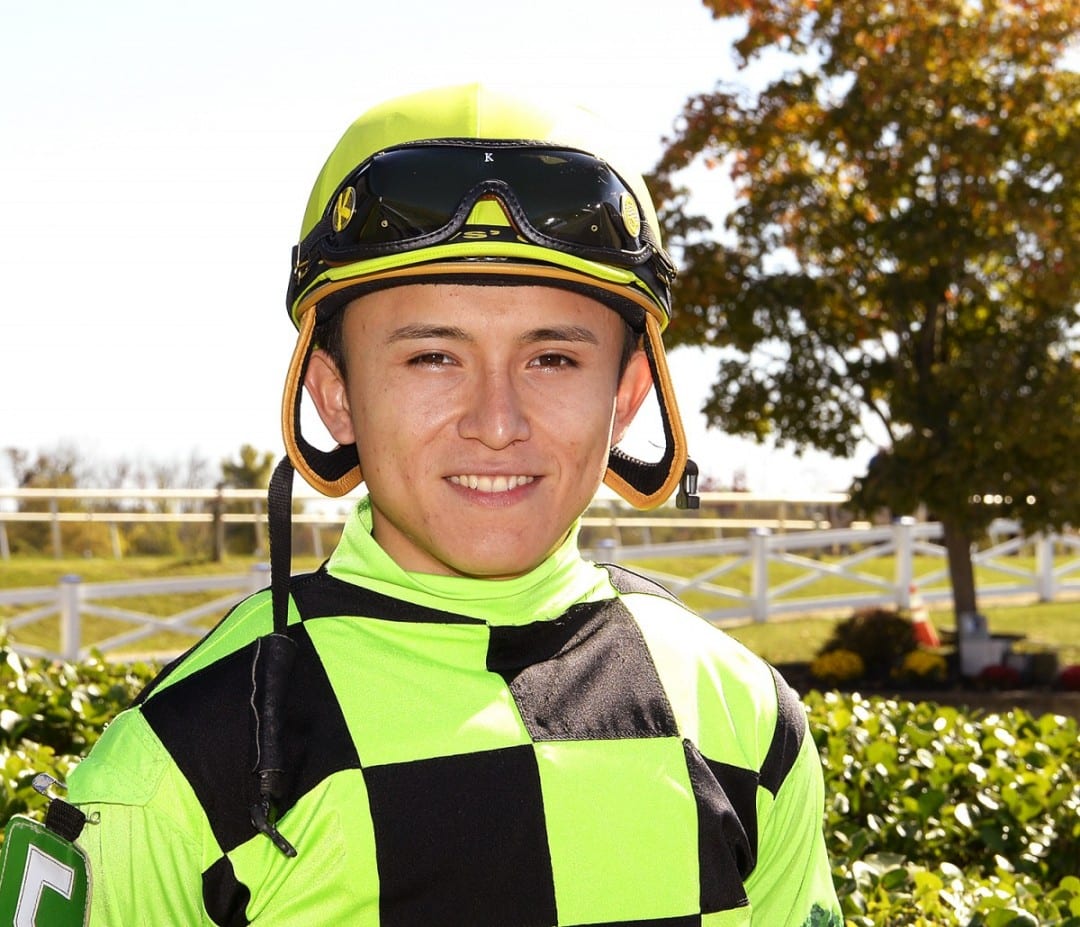 Kevin Gomez. Photo by Jim McCue, Maryland Jockey Club.
From a Maryland Jockey Club release
His first Jim McKay Maryland Million Day was jockey Kevin Gomez's last as an apprentice rider. Though he didn't ride a winner on the second-biggest day of the state's racing calendar, Gomez didn't end the weekend without success.
Gomez, 22, picked up two winners Sunday at Laurel Park in his first day as a journeyman, including 3-year-old filly Elusive Joni in the day's feature, a third-level optional claiming allowance. Earlier, he took Monavista Crossing all the way on the lead and held on by a neck.
"Thank God everything started off on the right foot," Gomez said. "I think it started good and hopefully we can keep it going."
A native of Guatemala, Gomez ranks third in the country with 67 wins as an apprentice, 10 fewer than South Florida-based Lane Luzzi and Luis Ocasio, competing primarily at Parx and Penn National; both riders still have a five-pound allowance. Gomez has earned $1.5 million in purses this year, trailing Ocasio ($2 million) and Luzzi ($1.95 million).
Gomez was 13 when he came to the U.S. in 2007 to be with his father, Oscar Gomez, a perennial leading rider at Finger Lakes in western New York who ranks third in the current meet standings with 94 wins. Kevin Gomez won his first career race on Aug. 25, 2015 at Finger Lakes aboard Aly's Favorite Boy.
Following a short stay on the New York Racing Association circuit, Gomez arrived in Maryland last December and ended the year with 12 wins from 201 starts. He credits fellow riders such as Victor Carrasco, Alex Cintron, Horacio Karamanos and Jevian Toledo with helping further his career.
"I learned a lot. A lot of riders helped me out and tell me what to do. Everyone was teaching me every day about things I did wrong and every day I try to learn from them," Gomez said. "They've been teaching me every day and I try to get something from them and keep learning. I'm still learning. I've been working hard every day so I try to do the same things. Frank Douglas has been doing a great job as my agent. He works hard and that's something I need to keep it up."
Gomez is named in three races Friday at Laurel and one each at Penn National and Charles Town. He has rides in six of 11 races at Laurel on Saturday.