All-time Million leader Dale Capuano back for more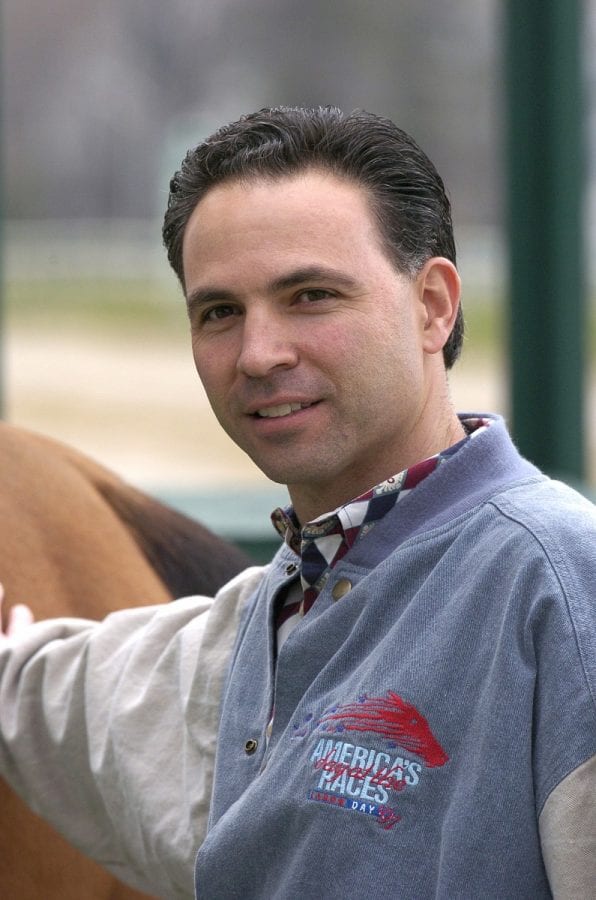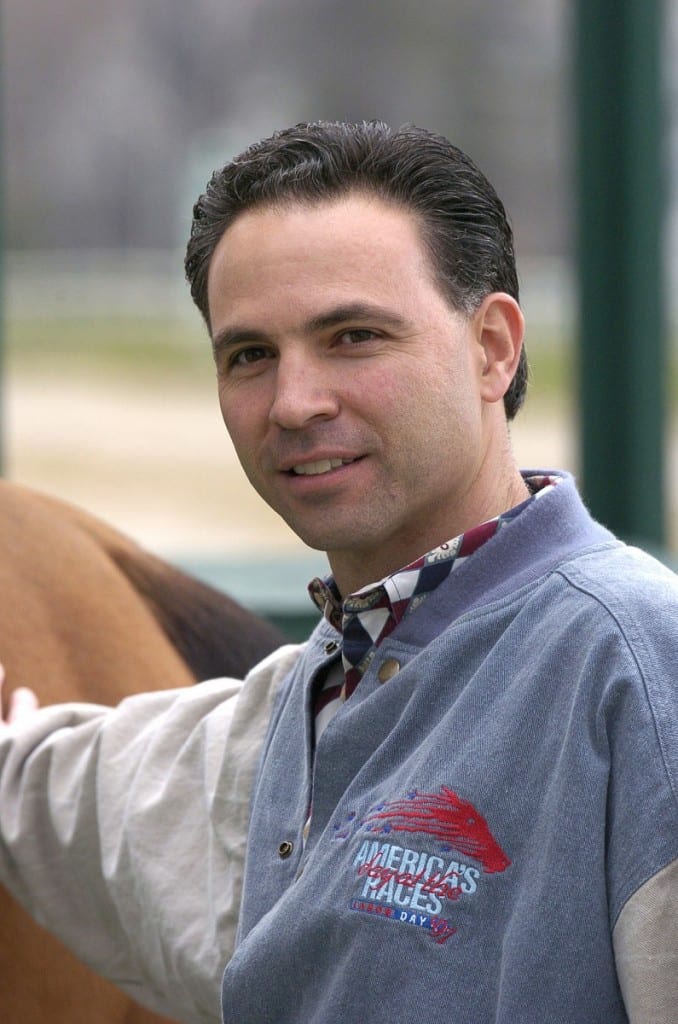 Dale Capuano. Photo by Maryland Jockey Club.
[dkpdf-button]
From a Maryland Jockey Club release
Since taking out his trainer's license at the age of 18, Dale Capuano has quietly gone about his business. Soft but well-spoken, intelligent and talented, he has never sought the spotlight though there have been many times when the spotlight sought him.
There was his first win, at defunct Bowie Race Course in 1981, while still a teenager. There was his 1,000th win, then 2,000th, and on Feb. 23, 2012 at Laurel Park his 3,000th victory, making him one of just 29 trainers in Thoroughbred history to ever reach that level.
"First, you have to have the horse," Capuano said. "You just have to have the horse that fits in the class that you race them in, that's basically what it all amounts to. If you don't have the horse, you're not going to do a lot."
Based in Maryland throughout his career, Capuano saddled Wind Splitter, a horse he considers among the best he's ever trained, to an 11th place finish in the 1989 Kentucky Derby (G1). In recent years he campaigned Heros Reward, a two-time Maryland Horse of the Year that won or placed in 13 stakes and earned $1.3 million from 2005 to 2013.
Then, there's the Maryland Million. Conceived by late sportscaster and Baltimore native Jim McKay to be his home state's answer to the Breeders' Cup, 'Maryland's Day at the Races' will celebrate its 31st year Saturday, Oct. 22 at Laurel.
Capuano, who turns 54 on Nov. 6, has won more Maryland Million races than any trainer with 11. He shared the mark with Hall of Fame horseman King Leatherbury until Monster Sleeping's second victory in the Maryland Million Ladies last fall. The 7-year-old mare will be among the leading challengers again this year.
"Maryland Million is our second-biggest day behind Preakness Day and we have clients that have horses that are eligible for that day, so we like to have a few in if we can that hopefully have a good chance," Capuano said. "We've had some good luck on Maryland Million Day over the years. That's always a great day to win a race."
And no trainer has done it better. His first Maryland Million victory came with Foxie G in the 1995 Sprint, and Monster Sleeping gave him his two most recent triumphs, also taking the 1 1/8-mile Ladies in 2013.
In between, he has won with Caveat's Shot in the 2000 Ladies, Stal Quest in the 2001 Ladies, My Navy in the 2003 Sprint Starter Handicap, What's Up Lonely in the 2004 Nursery, Due in the 2006 Classic, and Northpoint Costas in the 2010 Handicap.
"I've never really given that any thought. For me it's pretty much like any other day as far as trying to win a race and do the things you can," Capuano said. "The purses are obviously bigger on that day so you want to have them ready to run the best race they can and hopefully things fall in place. That's pretty much how I look at it, and hopefully we can win a race. That would make it a really great day."
Capuano was born into the family business, a son of late longtime owner and breeder Phil Capuano. He and younger brother Gary, also stabled at Laurel and well-established in his own right, were raised on the family's farm in the Prince George's County town of Upper Marlboro and began attending races at an early age.
Dale Capuano's career has been one of steady, if unheralded, success. He has won 3,277 races, topping the $1 million mark in season purse earnings for 24 consecutive years and 28 of the last 29. He has led all Maryland trainers in annual wins eight times, finishing in the top three 16 consecutive years (1991-2006) and capturing a remarkable 31 meet titles.
He has done it mostly with the classy, hard-knocking, blue-collar horses that have defined Maryland's history such as Heros Reward, Grade 2 winners Prized Stamp and Miss Mischief, and multiple stakes winners Just Call Me Carl and In the Curl, the latter finishing in the money in 64 of 85 lifetime starts with 26 wins and nearly $750,000 in purse earnings.
"There's been a number of them, really. Just Call Me Carl was a really nice horse. I've had some good fillies over the years [like] In the Curl, Prized Stamp," Capuano said. "I've had a lot of really good fillies. Recently we had Miss Mischief who was really nice. We've had a lot of nice horses over the years, that's for sure. Private Slip was a really good turf horse that won a Maryland Million race, probably made about $600,000 [$607,628]. We've had a lot of solid runners over the years and we've been fortunate in that."
Beyond training, Capuano has been an active Maryland Thoroughbred Horsemen's Association board member since 1996 and currently serves as chairman of the Purse Committee handling purse and stakes allocations, one of the MTHA's most important functions. He is also one of 17 directors with Maryland Million Ltd.
Rather than worry about recognition, Capuano is quick to credit his clients, his staff and his horses for the success the stable has enjoyed through the decades, even without the so-called 'big' horse. In addition to Monster Sleeping, Capuano has nominated Rocky Policy to both the Maryland Million Ladies and seven-furlong Distaff and Scip of Vindy to the one-mile Starter Handicap.
"We've never really had what you would call a real superstar, but we've had horses that plugged along and done quite well over the years," he said. "There's been so many of them that made $500,000 or $600,000 and they did it the hard way. They didn't really get a lot of publicity but they all added up to be nice horses. I can say I've been fortunate in that way."