Meadowlands set for Wednesday opener with reduced takeout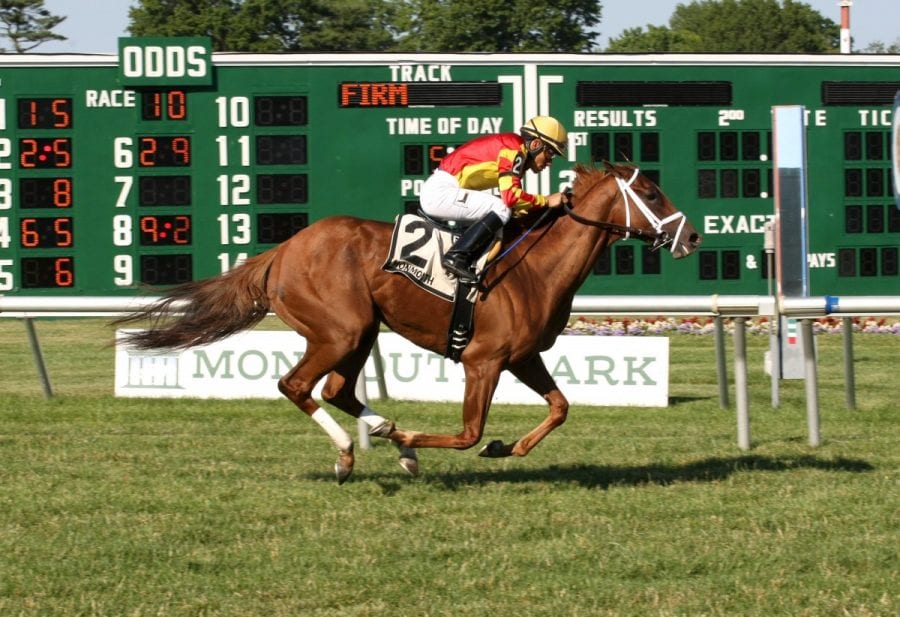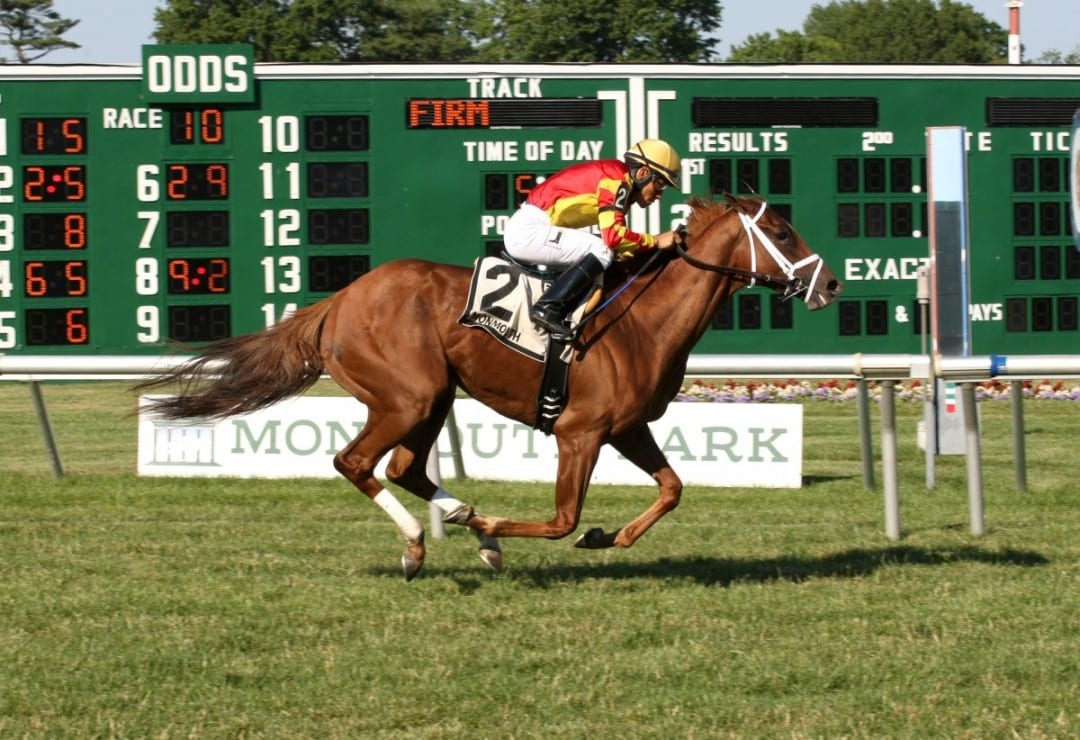 Photo by Ryan Denver/EQUI-Photo.
From a Monmouth Park release
The Thoroughbreds are back in East Rutherford for 14 all-turf racing cards beginning Wednesday, Sept. 28 as the Meadowlands will now feature the lowest takeout in the country with a 15% rate applied to all wagers.
"It's an exciting experiment that has produced quite a bit of positive feedback," said Dennis Drazin, advisor to Darby Development LLC, operators of the Monmouth-at-Meadowlands meet. "Fans are always looking for a lower takeout and at 15% across all wagers we are delivering."
A total of 67 horses are entered for the Big M's opening night with 68 in for Thursday. There will be six-race programs each live day which goes Wednesday through Saturday for the first two weeks after which a Thursday through Saturday schedule will be offered from Oct. 13 –15. The final three cards will be Oct. 17 – 19. Post time will be 7 p.m. nightly, with the exception of the final three days, which will have a post of 1:10 p.m.
All races will be televised on TVG with expert handicapper and on-air personality Tom Cassidy offering on-track insight and analysis into the racing program.
The Meadowlands will also feature exchange wagering, which launched to great success earlier this year as New Jersey became the first in the nation to offer this new and innovative betting platform.