Mosler posts Laurel Dash win; Ben's Cat fifth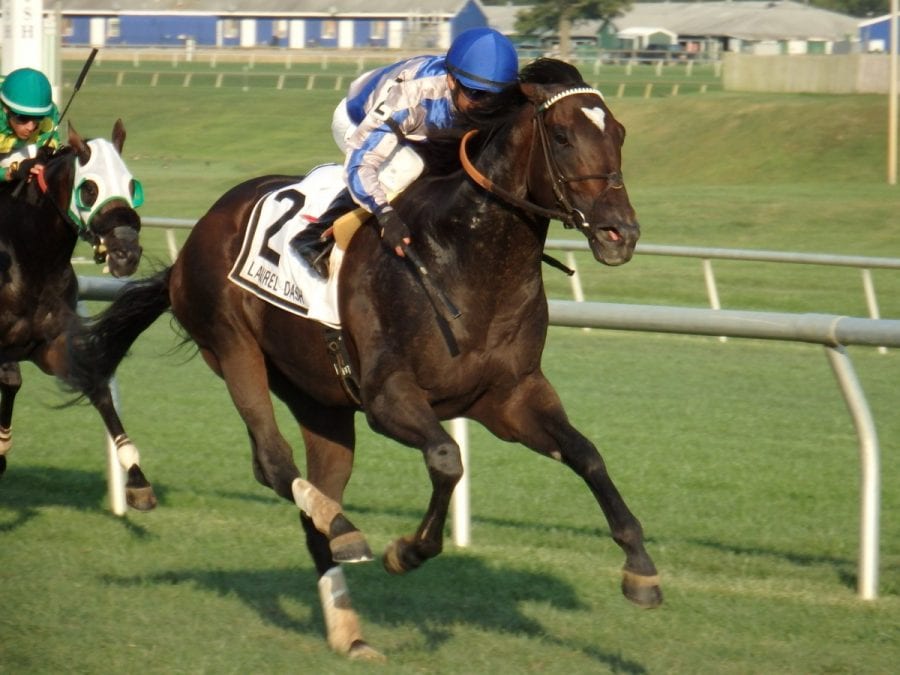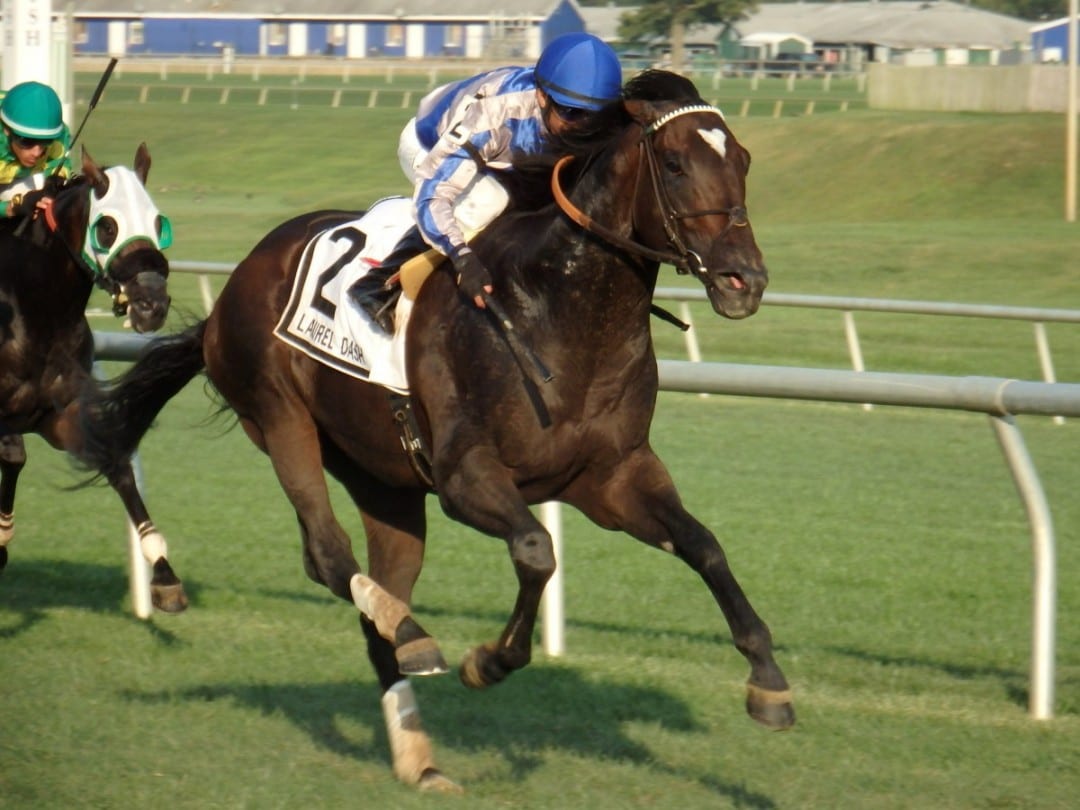 From a Maryland Jockey Club release
Winless in seven starts dating back to last spring, Adele Dilschneider's Mosler emerged from a tight pack in mid-stretch and sprinted clear of 10 rivals including popular multiple-stakes winner Ben's Cat to win the $100,000 Laurel Dash by 1 ½ lengths Saturday at Laurel Park.
The 18th running of the Laurel Dash for 3-year-olds and up at six furlongs on the turf was the last of six stakes worth $575,000 in purses on the 11-race Laurel Turf Festival program.
Other winners Saturday were Onus in the $150,000 Lady Baltimore, Renown in the $100,000 Laurel Turf Cup, Caribou Club in the $75,000 Laurel Futurity, Happy Mesa in the $75,000 Selima and Southern Girl in the $75,000 Shine Again.
Ridden by Edgar Prado for trainer Bill Mott, both Hall of Famers, Mosler hit the wire in 1:08.26 over a firm Fort Marcy Turf Course. A 40-1 long shot who recovered after being pinched back at the start, Triple Burner held on for second by a nose over late-running Grandiflora.
It was the fifth win from 17 lifetime starts for Mosler, who last visited the winner's circle in the 2015 Elusive Quality Stakes last April at Belmont Park. It was the first start for the 5-year-old son of War Front since his breeding rights were purchased by Mike Pons' Country Life Farms in Fallston, Md., where he will stand at stud upon his retirement Nov. 30.
"There's no War Fronts on the East Coast, and he's winning in front of the home crowd. This is a big thing for Maryland racing," Pons said. "It means local bragging rights. He's a running son of a gun. This horse was a little unlucky. Even here he was a little bottled up. I thought he'd love Laurel; this is like a pool table to run on. I'm tickled they brought him to Laurel to show him off."
[FAG id=25778]
Defending Laurel Dash champion Spring to the Sky went to the front from his outside post and ran the first quarter-mile in 23.28 seconds, giving way to Just Jack through a half in 45.98. Mosler settled with a close group in mid-pack and found room at the top of the stretch to spurt away under Prado's whip.
"He's been running big numbers and today was a really good spot for him," Mott's assistant, Rodolphe Brisset, said. "On paper there wasn't much speed but we told Edgar we wanted him to be covered up and he did a really good job, and he took off at the quarter pole. It was a big effort. This horse deserved to win one like this. It was very good for the team and for the horse, too. He's been a good warrior."
Attempting to avoid losing a fourth straight start for the first time in his 59-race career, popular 26-time stakes-winning multimillionaire Ben's Cat broke alertly under Trevor McCarthy and found himself within a length and a half of the lead with two furlongs to run.
McCarthy had Ben's Cat in the clear and within striking distance three wide turning for home but the 10-year-old gelding failed to fire and was passed late to finish fifth, beaten 2 ¼ lengths.
"He was sharp today. He put himself in a nice spot. We sat inside with him and we found a hole today. We just tipped out to the outside and he ran at the end. He just got run down that's all. He never stopped trying and he did everything right for me. I was really happy with him," said McCarthy, who took over as Ben's Cat's regular rider this year.
"I just kind of let the other horse drop over and just took him to the outside and that's where it seems like he really likes to kick and he likes something to run at, too. It was a good effort by him. It was good to see him beat those other horses that beat him last time. For him to come back in decent form was great."
Ben's Cat, who won the Dash in 2011 and 2013, is bred, owned and trained by Hall of Fame horseman King Leatherbury, who was left with mixed emotions after the race.
"He didn't have it today. He had a perfect trip. He was laying good and when it came to make his good run at the end, he didn't have it. He had every chance to kick in like he's done in most of his races," Leatherbury said. "It's disappointing for me but, look, he's been a super horse and no horse keeps going, that's all. He's done more than could ever be expected of a horse."
Laurel-based Leatherbury said he would wait to see how Ben's Cat comes out of the race before looking ahead.
"What can you say? [Is it] the end of something? Certainly, you don't want to think that, but he didn't have it today. Whether we might give him a try or two before the end of the year, I don't know. He gets the winter off anyhow every year. Whether he comes back in the spring might be worthwhile," he said. "People love him, and I can understand. As Jim McKay put it, 'The thrill of victory and the agony of defeat.' No better words were ever spoken."