A visit with Steve "Cowboy" Hamilton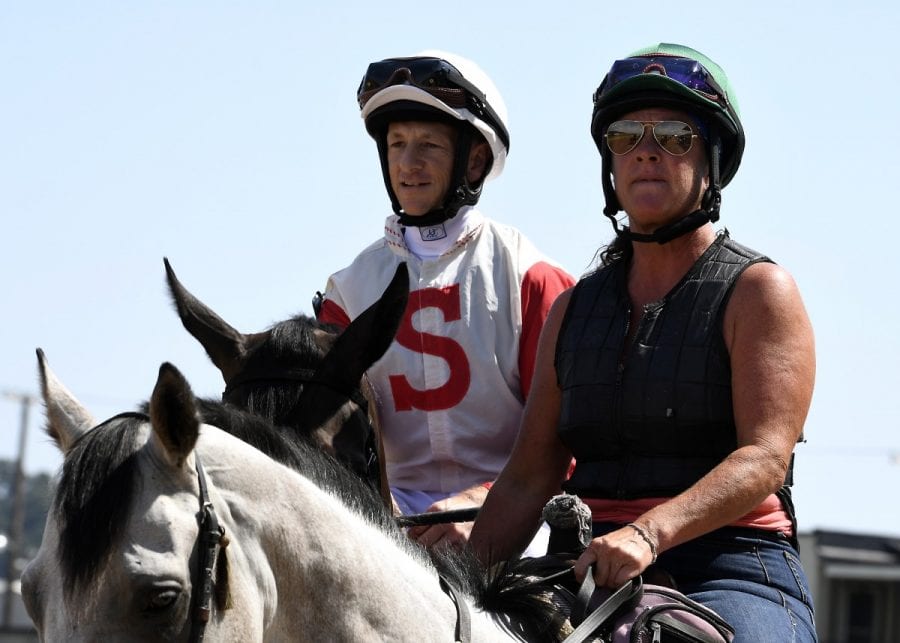 Our Gary Quill caught up and spent a few minutes with jockey Steve "Cowboy" Hamilton, returning to riding after a decade away.
From a Maryland Jockey Club release
Steve Hamilton, who retired from riding 10 years ago after more than 1,200 victories and being one of the top five riders in Maryland, feels like "new money" since returning to the saddle.
Hamilton rode 12 races at the recently-concluded Timonium meet with four seconds and is named on three horses Friday during opening day of Laurel's fall meet and three more Saturday on Laurel Turf Festival day.
"Every day I'd wake up in the morning and first thing I would do is turn on the racing channel and watch the races," Hamilton, 42, said. "Whatever was on I'd watch until I went out the door. So it was just missing the action. I love to be out there. I'm just glad to be back."
Hamilton rode from 1990 to 2000 before leaving racing for his native Oklahoma. He returned in January of 2004 and won the Pimlico spring riding titles in '04 and 2005. He stopped riding in December of 2006.
During the past 10 years, Hamilton was living in Oklahoma but he kept fit and was never far away from horses.
"I was riding a little bit, not racetrack-wise but I stayed in the game," Hamilton said. "I was shoeing and rode a handful from time to time. I was always with something, but not particularly a race horse.
"I came back and visited about a month and a half ago. I didn't say anything about riding to anyone. I just zipped around to see who was around. I started watching my weight a little bit and it was coming down pretty well. I was jogging every day and shoeing horses and everything fell into place. Heck, I'm 114 and I've been staying around '14 or '15 every morning when I'm done galloping."
Hamilton said he reached out to agent Benny Feliciano Sr., to take his book, "and it wasn't long after I talked to Benny that I drove down and started getting on horses."
"It feels like it did when I riding before. It feels great, and everybody has greeted me with open arms. It's nice being back."