O Dionysus: Talented, but "a handful"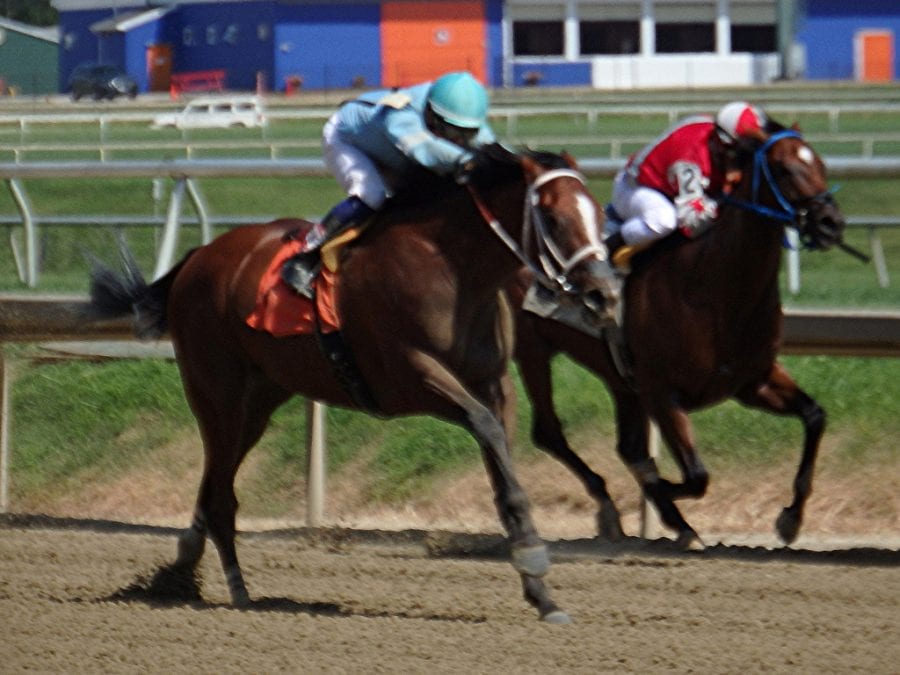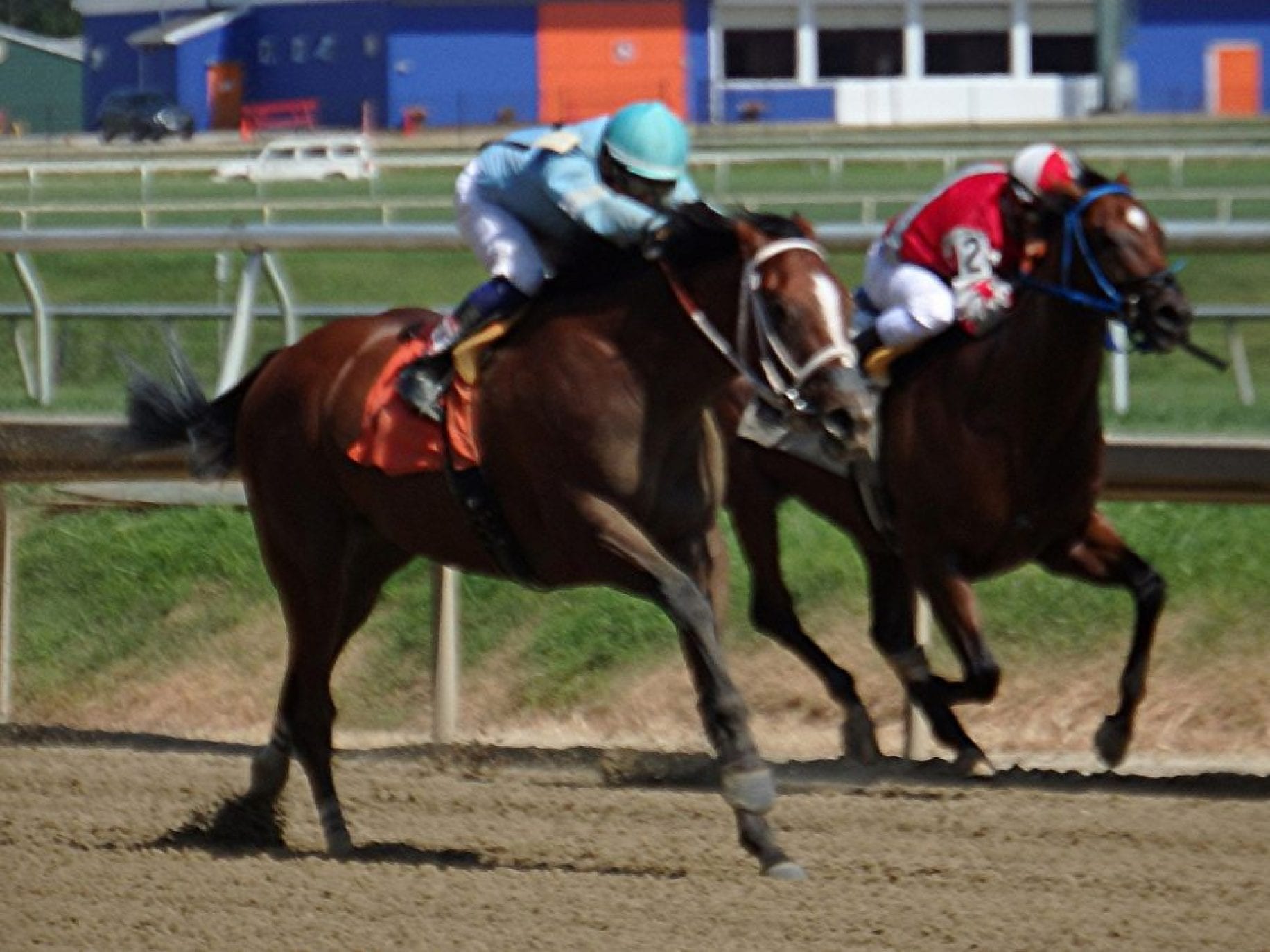 O Dionysus. Photo by The Racing Biz.
by Frank Vespe

There's a reason trainer Gary Capuano calls two-year-old O Dionysus "a handful."
Because he is.
The Bodemeister colt has already injured one rider, and Saturday afternoon at Laurel Park, he did his best to injure another.  Fortunately, no dice this time.
Two weeks back, in what was to be his career debut, a skittish O Dionysus dumped rider Victor Carrasco leaving the paddock, stepped on him, ran off down the stretch and had to be scratched.
Saturday at Laurel, he decided he liked that trick so much, he'd try it again, galloping down the stretch the wrong way after breaking off from the pony.  Happily, jockey Jevian Toledo stayed on, got O Dionysus back under control, and then piloted him to a good-looking win in a Maryland-bred maiden special weight contest.
In Gary Capuano's words:
He's just a handful.  He's a big, strong horse, playful. He's got a ton of talent.

The first time, a couple weeks ago, he got loose in the post parade.  He's been with the pony a million times. So today he run off, and I'm like, 'Here we go again.'  I've seen this before. It is what it is.

He broke with the pack today, and I figured, 'That's good.' He broke with them, and he gets to the outside. He gets in the clear there. You always like a two-year-old to get a clear run.  I know he's got a big kick in the end, and he finished up nice.

He's just a big, lumbering horse. He's going to be all right when he stretches out.  We've got some options later – if he improves and behaves himself.