A pretty good month for Lacey Gaudet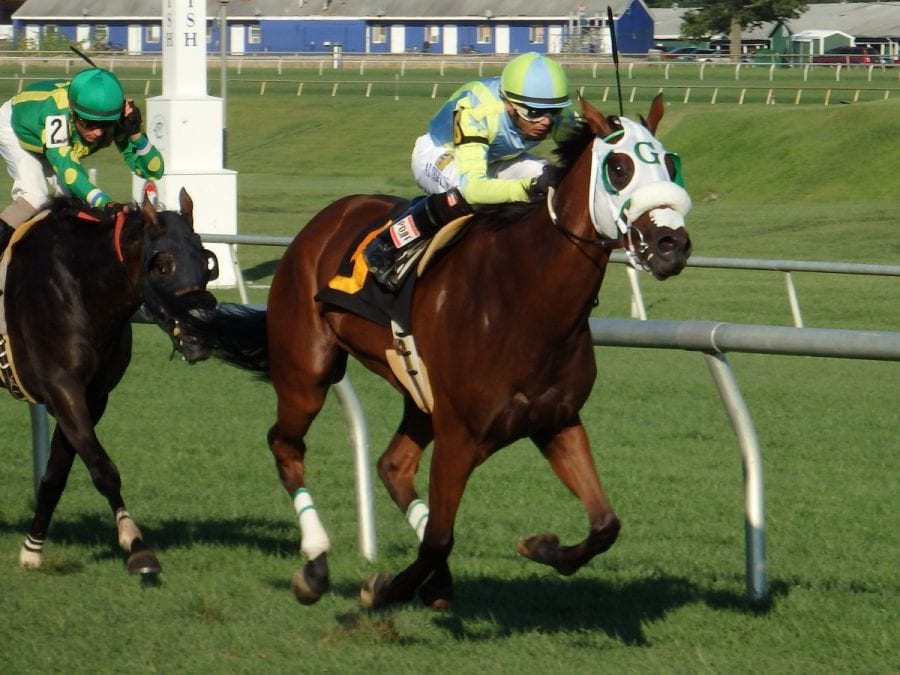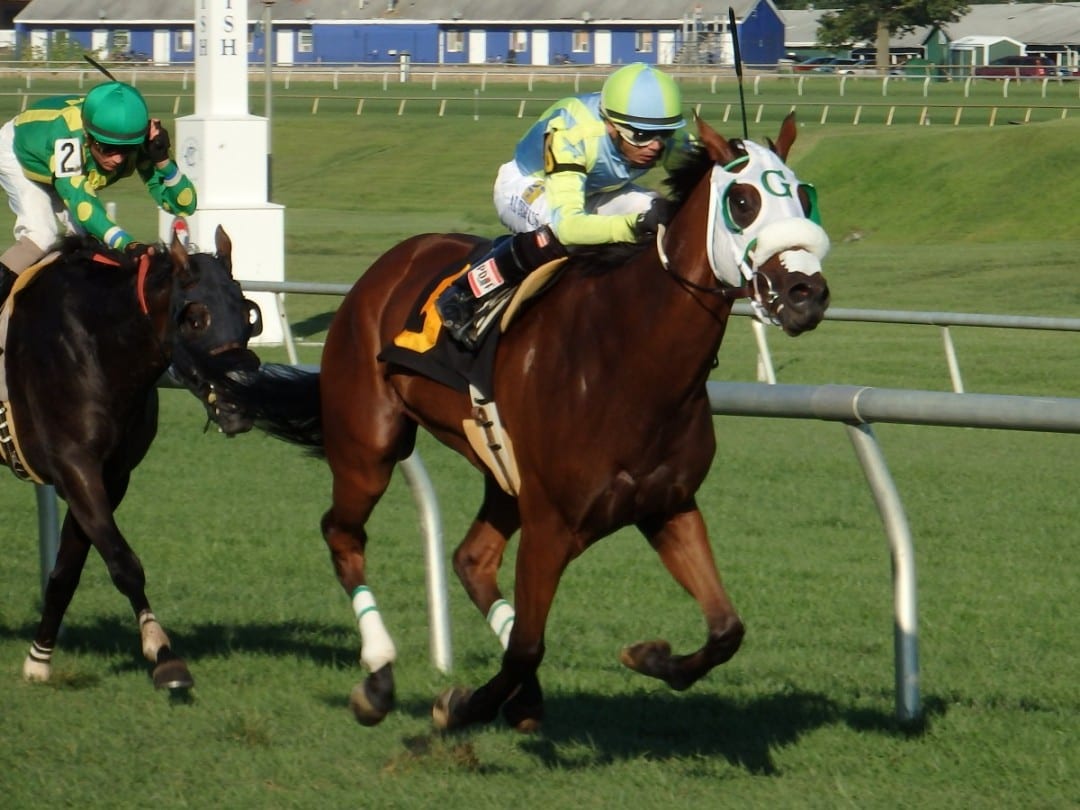 by Frank Vespe
The story most of hoped would unfold yesterday afternoon was that of the continuing tale of Ben's Cat. A win against an overmatched field would give the 10-year-old victories in seven consecutive runnings of the grassy Mister Diz Stakes for Maryland-breds and certainly please the fans and bettors who made the King Leatherbury trainee the 7-10 favorite.
All in all, it would have constituted an ongoing coda in the remarkable careers of the horse and his octogenarian Hall of Fame trainer (who's also the breeder and owner).
The story that actually unfolded, however, was quite a bit different: that of a career beginning.
Twenty-seven-year-old trainer Lacey Gaudet ran her first-ever horse at Saratoga on August 7, with Pret Say Eye finishing third on a day that Gaudet called a "dream come true."
Yesterday, at Laurel, she logged the first stakes win of her career when John Jones, a seemingly hopeless outsider, motored to the front and never looked back en route to a two-length win in the $75,000 Mister Diz.  John Jones, making his first start in the Gaudet barn after owner Matthew Schera claimed him for $25,000 from a July race, paid $88.80 to win.
In Gaudet's words:
It feels great…

[Since John Jones was entered main-track only in an allowance race Sunday] We were really hoping for rain tomorrow and its coming off the grass. But he's trained really, really well, so that's why we put him in this race. [We said] We'll put him in, see how the race comes up, see how he trains into it…

The race came up tough, clearly — he was 40-1. [But] he was training so good coming into this race, and even this morning he was walking around the shedrow bucking and playing, and I said, 'You know what, we're going to run him.'

He got an easy lead, and he went slow enough the first fractions, by the time they turned for home, it looked pretty nice. He ran impressive today.