Maryland Jockey Club to support Ellicott City relief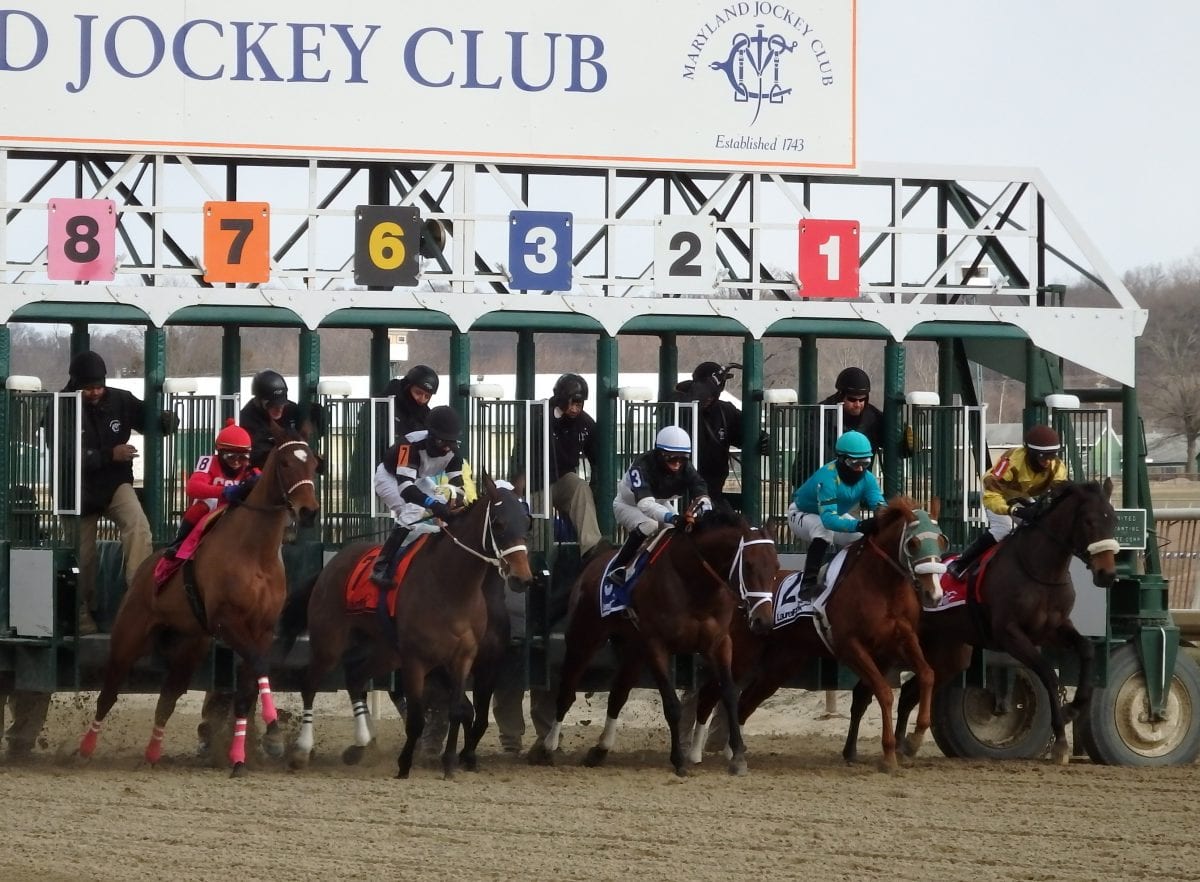 From a Maryland Jockey Club release
The Maryland Jockey Club will donate $10,000 to the United Way of Central Maryland's ECStrong Fund for victims of the Ellicott City flooding during the annual Maryland Pride Day celebration Saturday, Aug. 20 at Laurel Park.
Historic Ellicott City in Howard County, Md. was ravaged by severe flash floods July 30, when nearly six inches of rain fell in a span of two hours. From noon to 5:30 p.m. on Saturday, fans can join in the relief effort and receive a Laurel Park cap or lunch tote for a minimum $10 donation.
"The Maryland Jockey Club and The Stronach Group have a long history of giving back to communities at the local and national levels through a number of initiatives," said Maryland Jockey Club President and General Manager Sal Sinatra. "It's important to help our friends in Ellicott City recover from the recent flooding. We hope our patrons and friends will join us Saturday as Old Ellicott City prepares to open Main Street next month."
Laurel will play host to a live racing program on which 10-year-old Ben's Cat will go after his seventh straight victory in the $75,000 Mister Diz Stakes and Monster Sleeping will seek to defend her title in the $75,000 Jameela Stakes. Both races are restricted to Maryland-bred/-sired horses.
First race post time Saturday is set for 1:25 p.m.
Also Saturday, the Maryland Jockey Club Champions Handicapping Tournament with more than $33,000 guaranteed in prizes, including berths in the National Handicapping Championship, Breeders' Cup Betting Challenge and The Big One, will take place in Laurel's Carriage Room.
The tournament is open to players for $300, which covers a $100 entry fee and $200 tournament bankroll. Entry includes free admission, parking, a multi-signal program and lunch buffet. There will be two berths available for the NHC and one each for the BCBC and The Big One.
First place will win a minimum of $1,500 and a chance to choose a berth in the NHC, BCBC or The Big One. Second place will win a minimum of $1,000 with a choice of the remaining berths, third place will earn a minimum of $500 and a remaining berth and fourth a minimum of $300 and the remaining berth.
The NHC will take place Jan. 27-29 in Las Vegas. The BCBC will take place Nov. 4-5 at Santa Anita Park while The Big One will be held at Laurel Sept. 24-25.
For further information please contact at Diana Harbaugh at 301.470.5432 or [email protected]