New Englander Gorham making a mid-Atlantic racing home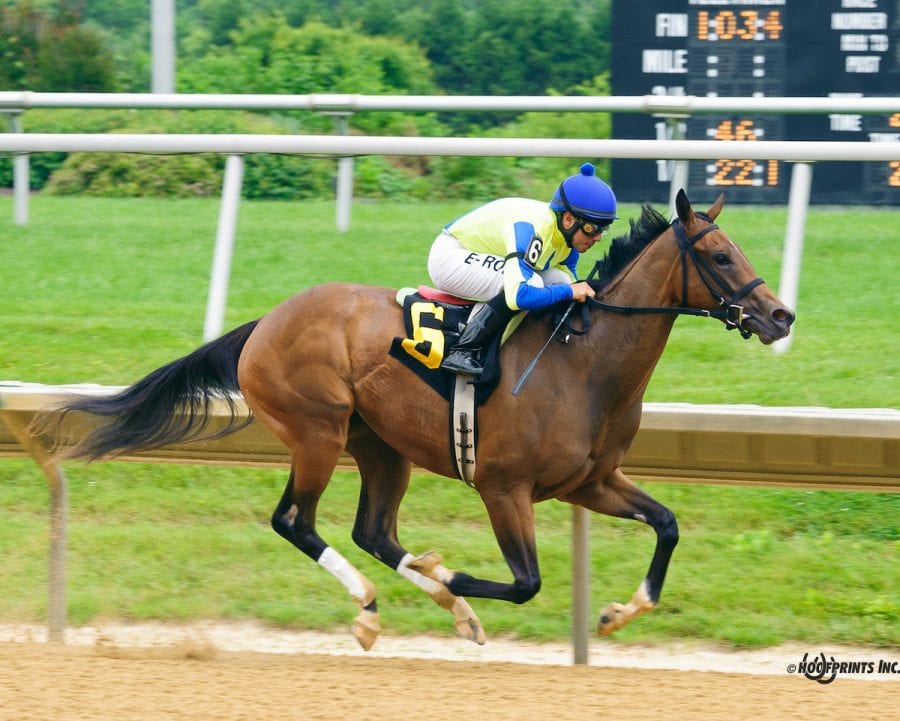 Promising You Know Too won at Delaware Park at first asking. Photo by HoofprintsInc.com
by Doug McCoy
Trainer Mike Gorham is hard pressed to remember a time when racing didn't play a big part in his life.
"I was like most kids who were born around Boston, I dreamed about playing for the Red Sox and the Bruins," Gorham, a native of Canton, MA, admitted.  "But my dad loved racing, he loved going out to Suffolk and my brothers and I would go with him. We knew quite a few people in the business and as I got older I really enjoyed going to the backstretch and being around horses. You could say it (racing) got into my blood at an early age."

Gorham gained some valuable knowledge working as an assistant to legendary horseman Bruce Smith.  In 1985, the now-51-year-old went out on his own, saddling his first winner at Suffolk Downs that year. He was one of the leading conditioners at Suffolk for several years, but with the racing business beginning to decline in New England, Gorham branched out and began racing at Delaware Park and other Mid-Atlantic tracks. For most of the past 20 years Delaware Park has been Gorham's home base.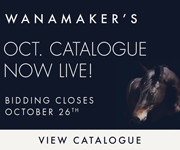 Gorham runners topped $1,000,000 in earnings for 11 straight years from 1999 to 2009, and the stable earnings for each of 2006 and 2007 topped $2.7 million.
He has had a number of stake horses topped by Mandy's Gold, a million-dollar earner who was in the money in 21 of 24 life time starts. Her top win came in the 2002 Grade I Ruffian Stakes
With the downturn in the economy Gorham, like many trainers, has seen the size of his outfit dwindle for several years but things are looking up of late. Last year Gorham runners earned more than $600,000 and could better that mark this year.
"We've got a number of what I guess you would call 'blue collar' types, hard-trying claiming horses who, when they're right, will give you a good honest run." the trainer said. "And we've got about six or seven younger horses topped by You Know Too."
You Know Too, a $56,000 Keeneland yearling purchase, made her career debut in a 5 ½ furlong maiden sprint at Delaware Park. Included in that field were two other first time starters trained by Tom Proctor who had solid pedigrees and were reported to have been training well. You Know Too left that pair and the rest of the six horse field in the dust, sprinting clear and pulling away through the stretch to win with plenty left in the tank while hitting the wire six in front. The Colonel John filly earned a 73 Beyer speed figure for that effort.
This past Wednesday, You Know Too went off as the prohibitive 1-5 favorite in the $50,000 White Clay Creek Stakes.  But after settling into the stretch with a comfortable lead, the filly tired in the final furlong to wind up second to upset winner Clairvoyant Lady, another winner from the red hot sire Astrology.
After the race Gorham had You Know Too's lungs scoped and discovered the filly had contracted a lung infection.
"She hadn't shown any indication anything was wrong before the race, but after the race she had some mucus and was coughing some, so it (the infection) had been hiding in there." the horseman explained.  "It's a setback but respiratory problems in babies aren't uncommon, and we're cautiously optimistic once this is cleared up, she'll be fine."
In addition to the full time job of running a racing stable Gorham has also served as the President of the Delaware Thoroughbred Horsemen's Association for the past three years. In that role, Gorham brought a knowledge of the needs and problems facing full-time professional horsemen and during his time in office has often worked behind the scenes as a bridge between horsemen and track management, providing input and suggestions to solve or correct problems that affect horsemen and the backstretch.
It was an often challenging job, and when the DTHA holds its election for officers next month, Gorham's name will not be on the ballot.
"I've tried to do all I can to help the horsemen at Delaware Park to have a better place to stable and race and have tried to work with the racing office to give owners and trainers a racing program that they can work with and train their horses around," Gorham said.  "I hope the DTHA will select officers who will continue to assist and support the hard working professional horsemen whose lives depend in a large part on what transpires at Delaware Park."