Jock Sheldon Russell awaiting docs' green light for return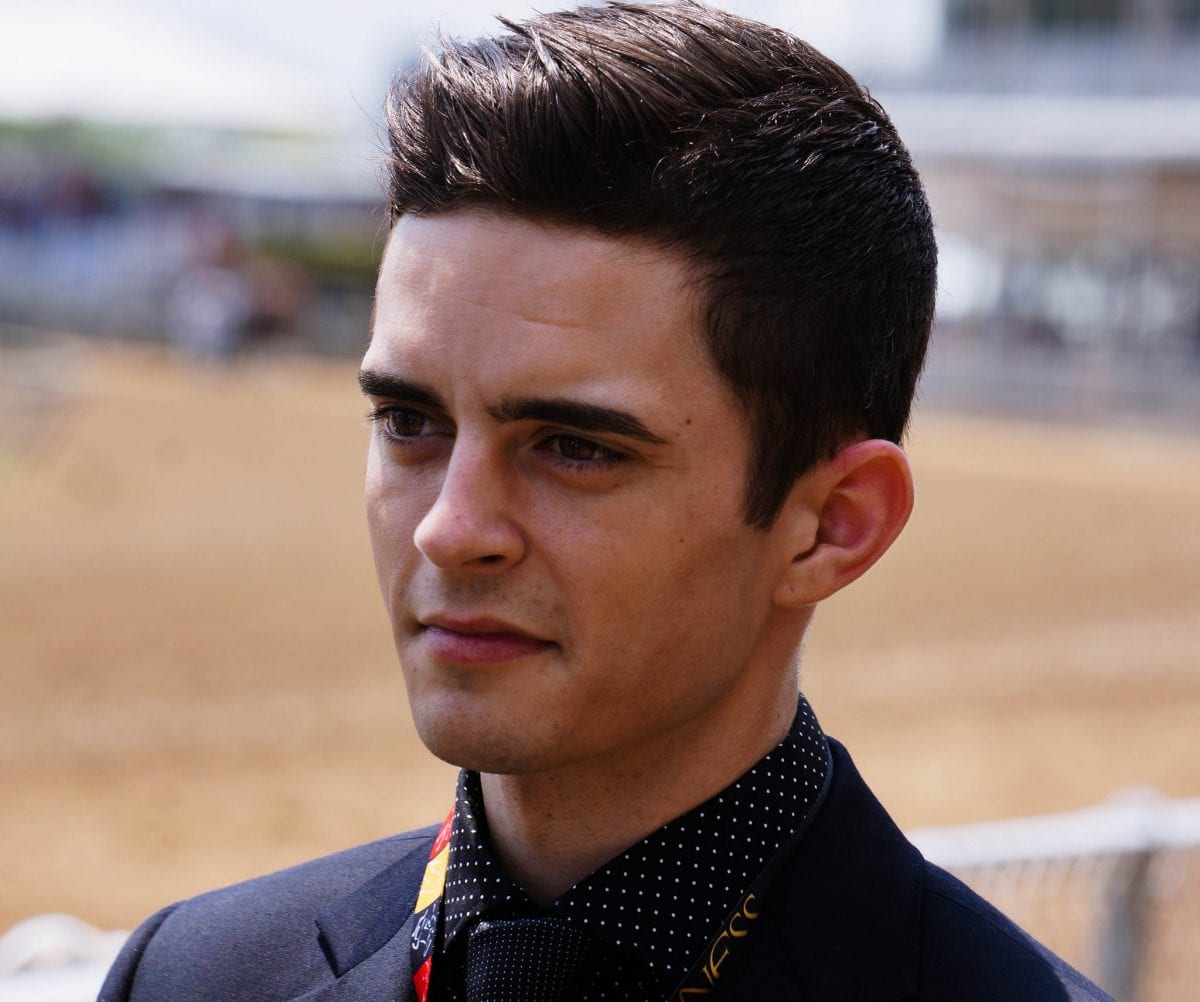 Sheldon Russell. Photo by Vas.
From a Maryland Jockey Club release

Jockey Sheldon Russell's comeback to race riding is getting closer, more than seven months since tearing his labrum and fracturing his shoulder in two places in a training accident last fall.
Agent Marty Leonard said the 28-year-old Russell, Maryland's leading rider in 2011 and a six-time meet champion at Laurel Park and Pimlico, began exercising horses in late April primarily for trainers Tim Keefe and Cal Lynch.
Winner of Laurel's 2015 winter meet, Russell missed time last spring with broken ribs and punctured lungs from an April spill, returning in July. Following his November accident, he had surgery in December and began therapy in early January.
"We went to the doctor last month and they said give it a little more time. We're just giving it a little more time right now and waiting to see what happens," Leonard said. "According to the doctors, they're just going to take it month by month. He's not going to come back until he's 100 percent to make sure everything's right in the shoulder so there's no future problems down the road."
Leonard said Russell has another appointment scheduled for later this month, when he could get clearance to resume competitive riding.
"He seems like he's ready to go," he said. "We just have to get the green light from the doctor because they hold the final decision."
Born in Louisiana and raised in England, Russell has been among Maryland's leading riders since his arrival in 2007. During that time he has also suffered a multitude of injuries including a broken foot in 2013, broken ribs in 2010, a broken wrist in 2008 and fractured vertebrae in 2007 and 2008.
"I think 28 career broken bones … He definitely has a love for the sport to keep getting up and going back for more," Leonard said. "It's his life. Not being on horses for five months until late April, he just did a 180. He's a completely different person on the horses. He loves them."