NTRA Top Thoroughbred Poll unchanged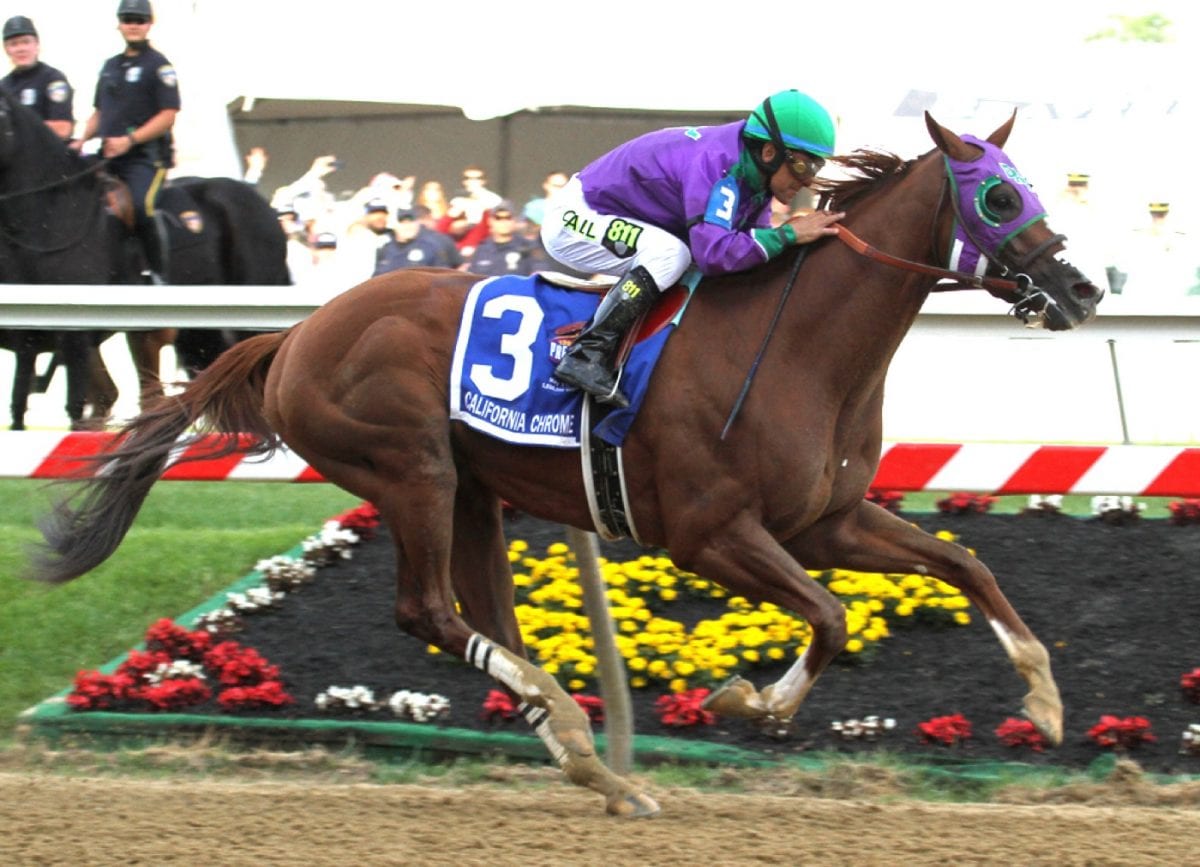 California Chrome. Photo by Laurie Asseo.
From a National Thoroughbred Racing Association release
California Chrome remained the leading Thoroughbred in North America and the entire top 10 was unchanged in this week's NTRA Top Thoroughbred Poll. The all-time leading money earner in the U.S., California Chrome has led the poll for all 18 weeks of 2016 voting, clinching this week's tally with 29 first-place votes and 379 points overall.
The NTRA Top Thoroughbred Poll is the sport's most comprehensive survey of experts ranking active North American-based Thoroughbreds. Every week journalists and broadcasters cast votes for their top 10 horses, with points awarded on a 10-9-8-7-6-5-4-3-2-1 basis. The NTRA Top Thoroughbred Poll concludes Monday, November 7, following the Breeders' Cup World Championships, which will be held at Santa Anita Park in Arcadia, California.
Tepin (9 first-place votes; 335 points) held second in the rankings, ahead of three-time Eclipse Award champion Beholder (270). Four-year-old Frosted (260) was fourth overall and received one first-place vote, from Anthony Stabile of Horse Racing Radio Network.
The top 10 was rounded out by: Nyquist (195); Songbird (173); Flintshire (161); Melatonin (160); Exaggerator (62); and Cavorting (31).
The full results for both NTRA weekly Thoroughbred polls can be found on the NTRA website.
Through July 4
California Chrome
Tepin
Beholder
Frosted
Nyquist
Songbird
Flintshire
Melatonin
Exaggerator
Cavorting