Blog: Prado does it again (and again)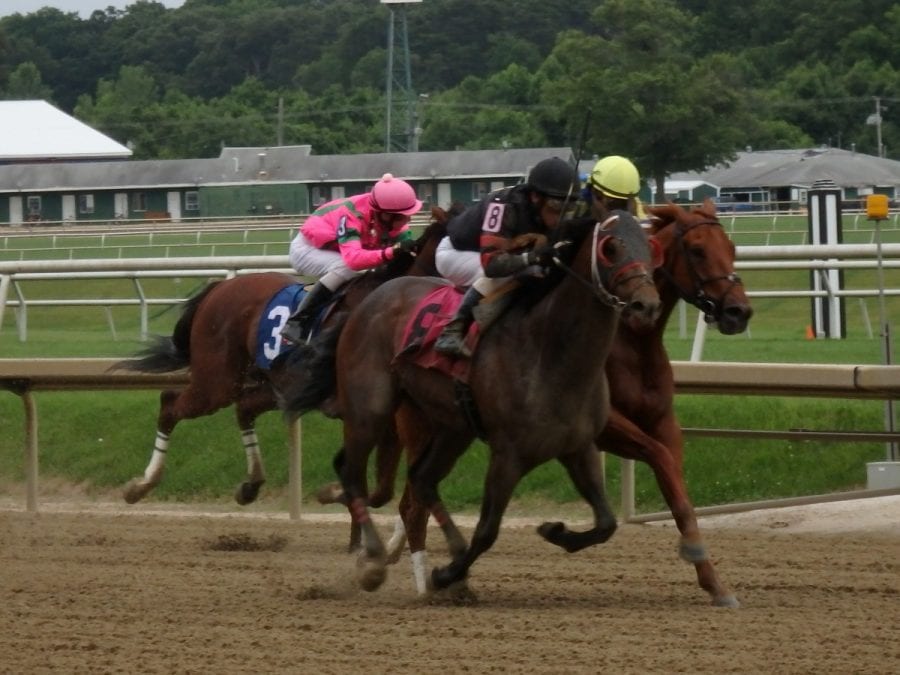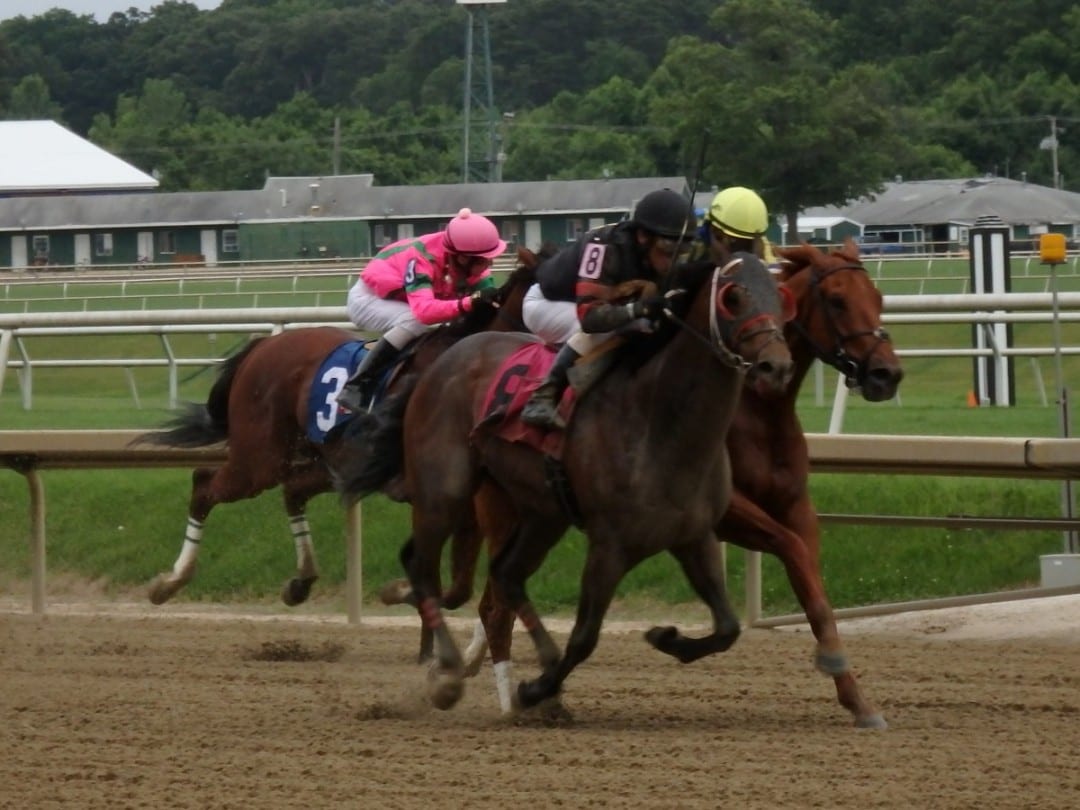 Demon Buster wore down Struth. Photo by The Racing Biz.
"You show these young guys how to ride, Edgar," shouted one fan at the Laurel Park winner's circle Sunday.
"Just because you're not in New York anymore doesn't mean you can't ride," yelled another.  "You're the best anywhere."
Prado, back in Maryland at the scene of some of his greatest work, had just piloted Demon Buster to a narrow victory over Struth in a $45,000 allowance test.
The two wins helped make it a mighty profitable day for the veteran jockey, a native of Peru.  The winner's share of the two events amounted to more than $45,000, of which he'll be in for 10 percent.  Just for good measure, he added a third win, rallying in the nightcap aboard Porte Cochere to win a maiden claiming test.
It's been a productive return to the place where his career started.  Prado won 13 times at Pimlico, amassing $408,271 in earnings at Old Hilltop, good for seventh in the colony.  The two wins today made him two-for-two at Laurel, following a trip to Churchill Saturday, where Sagamore Farms runner Recruiting Ready and Prado ran second in the Bashford Manor for juveniles.
All of which is to say, Prado's still showing the young guys how to ride.