Bodhisattva returns with a bang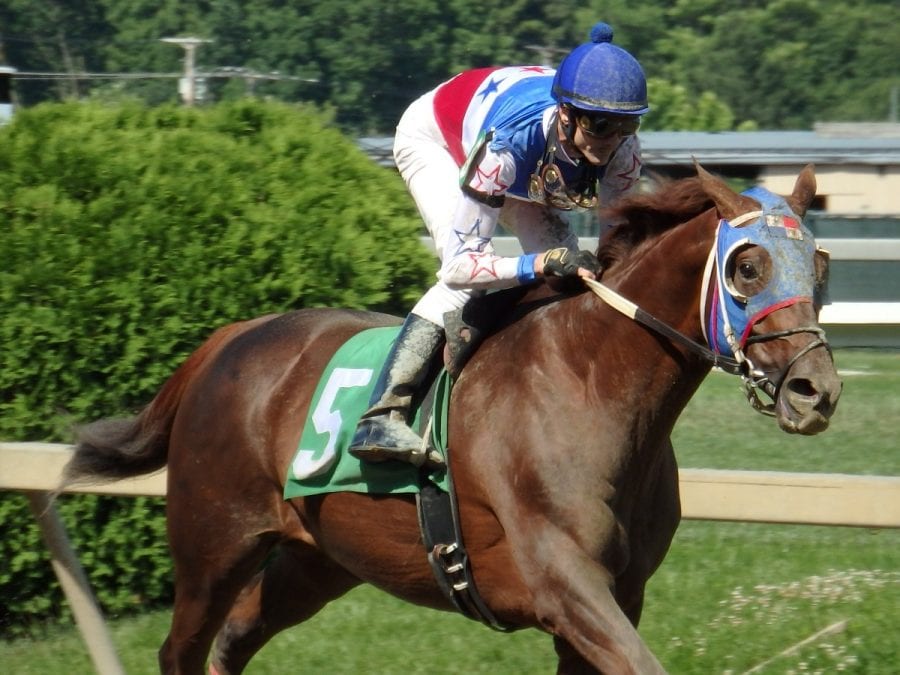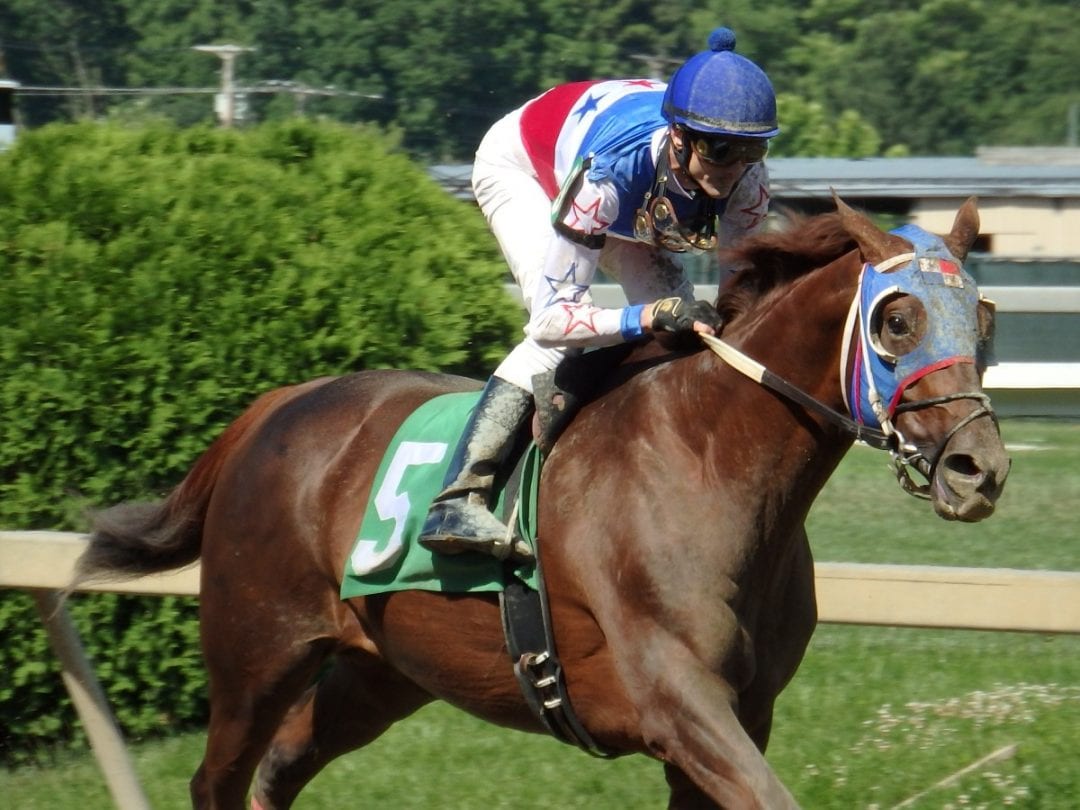 Bodhisattva. Photo by The Racing Biz.
by Frank Vespe
When last seen in Maryland, Bodhisattva was running eighth in the Grade 1 Preakness Stakes in May 2015.
A lot's happened since for the four-year-old Student Council colt, among them a transfer into Doug O'Neill's barn and a losing streak that grew to seven races after a fruitless three-race stay on the West Coast.
Less remarked, perhaps, but more important was a change in running styles.  The runner who won the Federico Tesio Stakes last April in front-running fashion learned to close.
Now back in owner-trainer Jose Corrales' Laurel Park barn, Bodhisattva delivered a flashy worst-to-first score in Sunday's featured event at Pimlico, a $47,000 allowance contest going 1 1/16 miles.
"He did a very good job with the horse all the way around," Corrales said of Doug O'Neill.  "He run the first time, and they took him back and he made the biggest run."
In two subsequent tries, different riders guided Bodhisattva closer to the pace, a strategy which resulted in well-beaten fifth- and sixth-place finishes.
But Corrales took note.
"I told [jockey Taylor Hole], 'Just take it back and make one run,'" Corrales said after the race.  "'You don't have to rush him or fight him or put him in the lead. He's the type of horse, if you don't do the right thing, he will not run anywhere.
"I told him at least five lengths to the last horse," Corrales continued.  "I don't want him to be fighting with any other horses. I just want him out of the picture."
Hole followed instructions exactly.  Bodhisattva trailed leader He's Achance by a dozen lengths after a half-mile in 47.88 seconds, and he trailed the fifth-place runner at that marker, Athelstane, by eight.  He was still in fifth, 9 1/2 lengths back, after three-quarters in 1:12.17.
But while the rest of the field was beginning to tire from their early exertions, Bodhisattva was full of run.  Hole guided his mount three wide rounding the turn for home, floated out even wider entering the lane, and Bodhisattva exploded past the field to win going away by nearly four lengths while geared down in the very late stages.
"When I see the head coming up by three-eighths pole, I said, 'We got a shot,'" Corrales said.
Running time for the 1 1/16 miles was 1:44.50.  Bodhisattva paid $25.80 to win and topped an exacta, with favored Mr Palmer, worth $108.  Golden Glint rallied into third, while early leader He's Achance faded to fourth.
The win was the fourth in 19 career starts for Bodhisattva, and the winner's share will push his career earnings past the $200,000.
Bodhisattva has run in nine stakes in his career, but Corrales said he didn't know where his next start would be.
"I just hope he comes back good," Corrales said with a laugh.  "I don't know where I'm going next."