Sinatra: "Maybe there's a place" for Laurel, Pimlico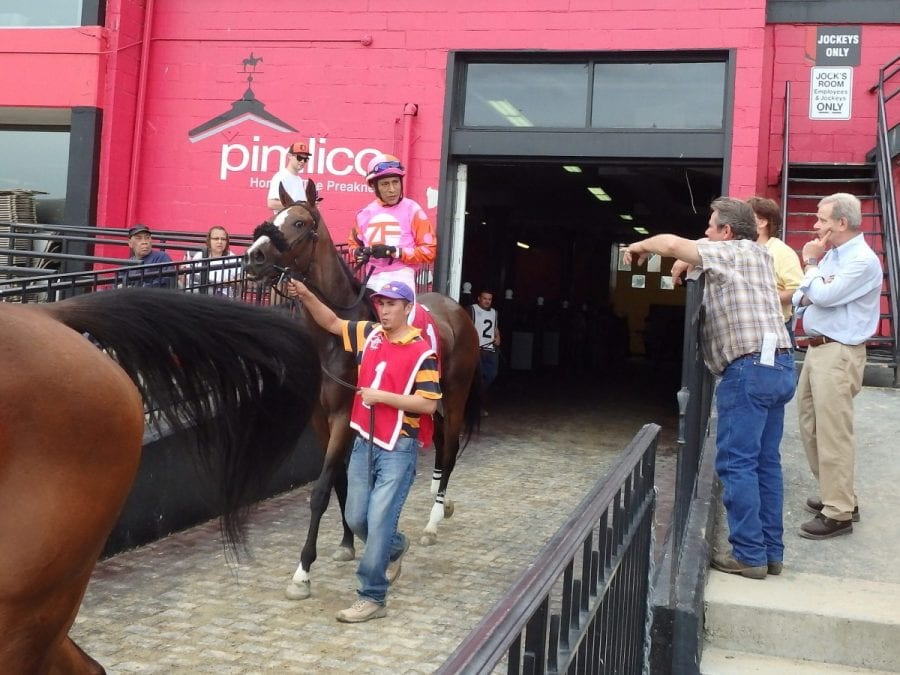 by Frank Vespe
The long-term fate of Pimlico Race Course won't be decided for another year or more, with a Maryland Stadium Authority study on the track's status and future options slated to take at least that long.
But senior Maryland Jockey Club (MJC) officials — decidedly cool towards Old Hilltop last year — seem to have warmed up in the interim.
"This was my second Preakness," said MJC president Sal Sinatra on a May 28 radio show.  "You feel the electricity, you feel the history. You see the old tapes being played the weeks upcoming to Pimlico and the Preakness, and… from a horse racing guy, everything is past performances, and history and bloodlines, you don't want to see change."
The interview aired as part of "Off to the Races on The Racing Biz Radio," a weekly radio program that airs on ESPN 950 AM in Richmond, VA.  You can listen to the interview here.
In the interview, which took place one week after the 141st running of the Grade 1, $1.5 million Preakness Stakes, Sinatra acknowledged the challenges the company faces in owning Pimlico and Laurel Park — two aging facilities just 30 minutes apart.
"We're a company, the MJC, that was losing millions of dollars and our job is to right the ship and get it profitable," he explained.  "You're looking at two older facilities, both in need of repair."
The company has already spent millions on renovations at Laurel Park, including the construction of two large new barns, as well as numerous frontside improvements.
In addition, Sinatra indicated that keeping the backstretch open for training costs $250,000 or more per month.  As the company renovates Laurel, it likely will seek to cut down to one facility for training and racing.
Yet whatever decision eventually is made about Pimlico's future will have numerous dimensions for the company, the city, and the neighborhood that surrounds the track, as well as the racing industry as a whole.  Sinatra acknowledges that there is a reservoir of good will for Pimlico.
"If you had this facility open for a ship-in meet or two ship-in meets, you know, anything's possible," Sinatra said.  "It's just working the numbers and seeing where the expenses are.
"If you think about it, and you have this Super Bowl called the Preakness every year at Pimlico, and we can get the [Maryland] International where we think it should be, and possibly we can hold a Breeders' Cup at Laurel, there's a spot for both of them to have world class events at.  You just need a facility to handle those events."