Charles Town cancels weekend cards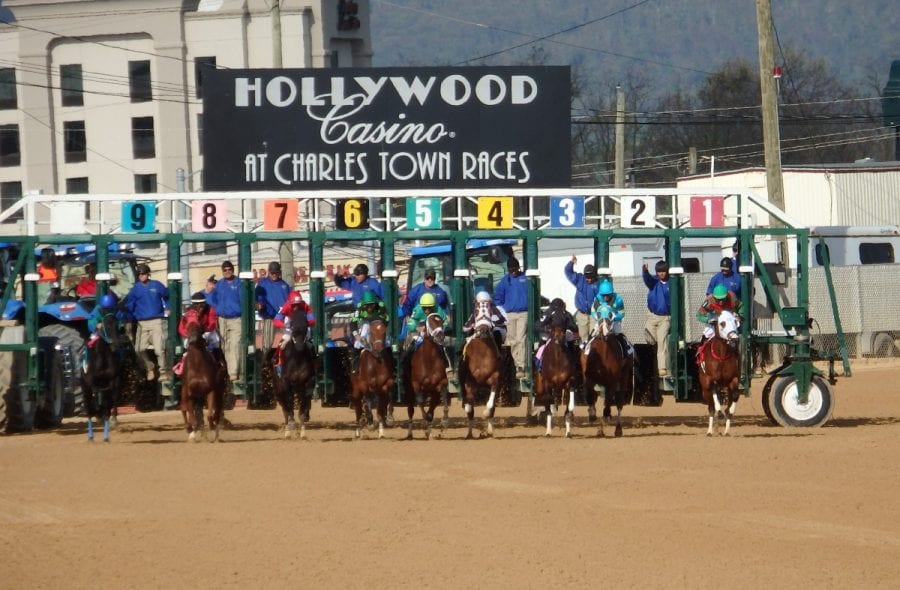 Photo by The Racing Biz
From a Hollywood Casino at Charles Town Races release
Due to the continuing inclement weather impacting the area and completion of the track resurfacing that commenced following the Charles Town Classic, live racing at Hollywood Casino at Charles Town Races on both Friday, May 13 and Saturday, May 14 has been cancelled.
The current resurfacing is one of two the track at Charles Town undergoes each year. The area is in the midst of a string where there has been some level of precipitation recorded on 14 of the 15 days between April 27 and May 11 with additional rain forecast for Friday and Saturday. Pending the weather, live racing is currently slated to resume on Wednesday, May 18 at the standard first post time of 7:00 P.M. EST while simulcasting will continue on as scheduled.
The showing of the world famous Budweiser Clydesdales will also continue on as scheduled with a pair of shows at Charles Town on May 12 and May 14 between 6:00 P.M. EST and 8:00 P.M. EST. Patrons can see the Clydesdales in the surface lot above the clubhouse turn at those times.