Defending Delaware leading trainer Jamie Ness set to return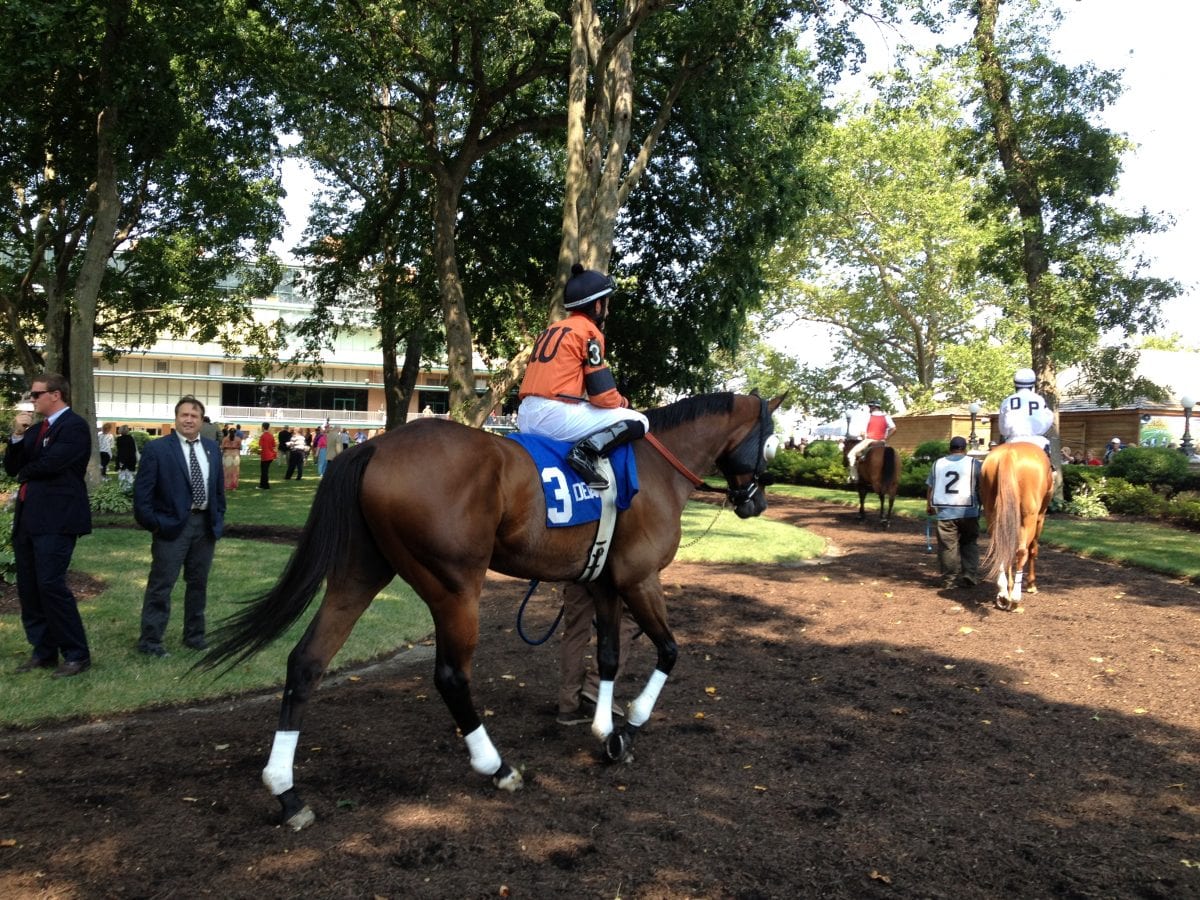 From a Delaware Park release
In anticipation of the opening of live racing at Delaware Park on Saturday, May 21, horses from top racing outfits throughout North America have started arriving, among which is defending and three-time leading trainer, Jamie Ness.
Ness, a perennial top national trainer, will return to the Stanton-oval this year, but with a significantly different look. The 39-year-old native of Huron, South Dakota, finished third in the trainer standings in 2014 after being the leading trainer in 2013 and 2012. Jamie Ness and Midwest Thoroughbreds, a five-time leading owner (2010 through 2013 and 2015), parted ways in January of this year.
"In terms of expectations, everything is pretty much the same," said trainer Jamie Ness. "We always look forward to Delaware because of the success we have enjoyed there and the atmosphere. It is a fun place to race and a great place to have horses. Delaware is a great place to spend the summer. We are also going to have horses in Maryland, Monmouth and Presque Isle, but I will be in Delaware and I look forward to having a successful meet."
Among Ness's many accomplishments in the racing world, his goal continues to be centered on quality and value.
"I never go into a meet with the goal of becoming leading trainer," Ness said, who through April 18, ranked eighth nationally by wins with 50. "It never has been and it never will be. We will continue to enter our horses and see how things play out. If at the end of the year, we are leading trainer, that is an accomplishment. As long as we run at a percentage we need to run at and we have a good meet, that is all the really matters."
In addition, Ness looks forward to participating in the Delaware Certified program this year.
"We have some nice young 2-year-olds that have been Delaware Certified and I am looking forward to running them," he said. "We took a little different approach this year in that we bought yearlings and got them Delaware Certified. It is a great program and hopefully we will do well so we can buy more and keep running in the program year-after-year."
Others making preparations for the 2016 season at Delaware Park include J. Larry Jones, H. Graham Motion; Tim Ritchey, Randy Allen, Randy Nunley, Sam Cronk, Michael Gorham, Anthony Pecoraro, Louis Albertrani, John Rigaterri, Jonathan Sheppard, Bill Sienkewicz, Thomas Proctor, Mark Reid, Tim Ice, Bobby Raymond, Harold Wyner, Baltazar Galvan, Ron Potts, Arnaud Delacour, Scott Lake, Ronald Alfano, Keith Nations, Kelly Rubley, George Leonard III, Gerald Bennett and Scott Lake.
The 79th season of live racing at the Stanton oval will feature 81 days with the meet starting on May 21 and concluding on October 15. The first week of the meet, live racing will be held three days per week on Monday, Wednesday, and Saturday schedule. Live racing will be added on Thursdays from June 2 through September 22. Beginning on September 29, Thursdays will be dropped from the schedule and live racing will revert back to a Monday, Wednesday and Saturday schedule through closing day. First post time is set for 1:15 p.m. daily.
Delaware Park's premier races, the Delaware Oaks (Gr. III) and the Delaware Handicap (Gr. I), will be held on July 9th and July 16th, respectively.