In the coming weeks, The Racing Biz will profile some of the horses bred in the mid-Atlantic region who have been nominated to the Triple Crown.  We kick it off today with New Jersey-bred Sunny Ridge.

by Linda Dougerhty
Dennis Drazin has worn many hats within New Jersey's racing and breeding industries over the years, from legal and administrative roles to those as an owner and a breeder.
Perhaps one of the best moments in recent years for the Red Bank, N. J.-based lawyer came on January 30, when his New Jersey-bred gelding Sunny Ridge triumphed in the Grade 3, $250,000 Withers Stakes at Aqueduct Racetrack, thrusting him right into the teeth of an early Triple Crown storm.  There have been two New Jersey-bred Kentucky Derby winners, Cavalcade in 1934 and the first filly to win the race, Regret, in 1915.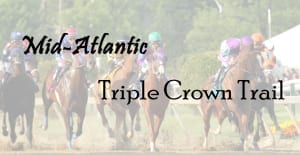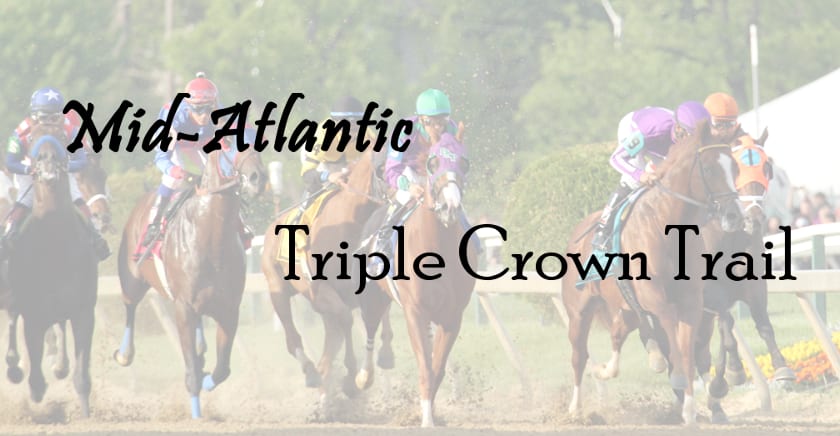 But while a start in one of the classics would be enormously exciting, there is an important race right in New Jersey that Drazin has his eye on for Sunny Ridge.
"The main objective is the Haskell Invitational (Gr. 1)," said Drazin.
It's no wonder that Drazin would choose the Haskell as a late summer goal for Sunny Ridge. After all, Drazin is currently legal counsel to Darby Development, LLC, the management company that operates Monmouth Park, as well as Favorites at Woodbridge, an off-track wagering facility, and the advance deposit wagering site 4NJBets.com, for the N. J. Thoroughbred Horsemen's Association.  To win the Haskell, the highlight of the Oceanport oval's season, would be a crowning achievement on his home turf.
In the Withers, Sunny Ridge battled gamely down the stretch under Manny Franco to defeat Vorticity by three-quarters of a length, with Adventist third by a neck over the heavy 1-2 favorite Flexibility. The Withers was worth 10 qualifying points toward a starting berth in the Kentucky Derby, giving Sunny Ridge a total of 18 points and putting him in third on the leaderboard.
The Withers was the third victory in six starts for the son of Holy Bull. As a 2-year-old, he won the Sapling Stakes at Monmouth and finished second in both the Grade 1 Champagne and the Grade 3 Delta Jackpot.
Sunny Ridge comes from a female family whose roots run deep for Drazin, who became involved in the sport back in the early 1970s with his partner, trainer John Kimmel. The gelding's third dam, the naughtily-named Bodacious Tatas, was campaigned by Drazin and Kimmel; among the daughter of Distinctive Pro's career highlights was a victory in the Grade 2 Molly Pitcher Handicap at Monmouth in 1989. She retired with 11 wins from 57 starts, and $439,932 in earnings.
"We bred Bodacious Tatas to Seattle Slew, as I owned a share in him," said Drazin. The result of that mating was the filly Slewdacious, who never raced, but who went on to produce several runners for the partnership of Drazin, John Kimmel and Caesar P. Kimmel, including Lignum Vitae, a daughter of Songandaprayer.
Named by Kimmel after a hardwood, Lignum Vitae placed at Saratoga in her short career, then to the cover of Holy Bull she produced Sunny Ridge at Janet Lazlo's Hunter's Ridge Farm in Neptune, NJ.
"Unfortunately, Sunny Ridge was her only foal, as she hemorrhaged during foaling and we lost her," said Drazin. "As [Sunny Ridge] got older, he was always a nice little horse, and it was Janet (Lazlo) who suggested that he be gelded. I usually listen to the farm's advice in such matters."
Sunny Ridge was sent to Sharon Biamonte's Biamonte Training Center in Morriston, FL for his early lessons.  But when he was ready to run last June, Drazin said, trainer Jason Servis couldn't get a maiden special weight to go at Monmouth Park, so he ended up running for a $40,000 tag in a maiden-claiming event June 21, which he won by a neck.
The gelding's second start was in the Grade 3 Sanford Stakes at Saratoga, in which he finished a troubled seventh, though beaten less than four lengths.  Drazin said that jockey Jose Lezcano told him afterwards that he felt Sunny Ridge would win his next race, the Sapling Stakes.
Sunny Ridge won the Sapling by nearly three lengths, and then finished second in the Champagne Stakes at Belmont Park to the highly regarded Greenpointcrusader. A month later he was second in the Delta Downs Jackpot, in which he was narrowly outfinished at the wire by Saratoga Special winner Exaggerator.
"We gave him time off to get ready for the spring," said Drazin. "He missed some training because of the weather, and he wasn't 100 percent for the Withers, but he was close."
The first-place prize in the Withers boosted Sunny Ridge's earnings to $524,752.
During his tenure as head of the N. J. Racing Commission, which ended when Gov. Chris Christie decided to privatize Monmouth Park and the Meadowlands, Drazin was not allowed to race or breed horses in the Garden State, and so for several years did not foal any of his mares there. Once he began work for Darby Development, he once again began patronizing the NJ-bred program.
Currently, Drazin has broodmares at Three Chimneys Farm and Denali Stud in Kentucky, at Biamonte's Florida farm, and at Hunter's Run.