by Frank Vespe
Two prominent Maryland jockeys will be on the sidelines for at least the next couple of weeks as a result of suspensions handed down by the Maryland Racing Commission's stewards.
Xavier Perez and Nik Juarez both ran afoul of the state's drug-testing regime on January 15.
The stewards randomly choose races in which to test all the jockeys for drugs, and on that date, they chose a race including both Perez and Juarez.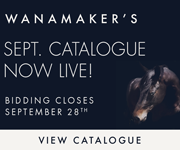 Perez submitted a sample which contained the presence of amphetamines. Some riders use amphetamines to assist in weight loss, and Perez, coming off a three-day suspension for careless riding that concluded January 9, may have been seeking to reduce weight, sources said.
Juarez, according to the ruling, "failed to provide a specimen after signing an affidavit that he would provide one."
According to the ruling, each rider is suspended "until such time as he has been professionally evaluated."
Administrative steward Adam Campola said that what that means in terms of time can vary from person to person.  The process, he said, is that each rider must attend counseling and provide clean samples until the counselor determines that "there's not a problem and not a detriment to safety."  Once the counselor decides that the rider is able to come back, he said, the stewards would then hold a hearing to determine whether and when to allow it.
J.D. Brown, Perez's agent, declined to comment.
Scott Silver, the agent for Juarez, similarly would not comment other than to express his hope that his jockey's enforced absence "hopefully" wouldn't be "too long."
Perez, a journeyman who began riding in 2007, achieved his greatest success to date in 2013, when he teamed up with Dance to Bristol to win three graded stakes, including the Grade 1 Ballerina at Saratoga.  Perez also won the 2014 Grade 3 General George at Laurel Park aboard Bandbox.  Perez's mounts won 67 times, earning more than $2.1 million, in 2015.  He had been winless thus far in 2016.
Juarez, who began his career in 2013, enjoyed a breakthrough season in 2015, when his mounts won 118 races and earned $3,028,617.  He also registered his first graded stakes score, when Valid took the Grade 3 Iselin at Monmouth Park.  Juarez began 2016 slowly but came to life when winning six races on Monday, January 11.