by Linda Dougherty
Behind every successful thoroughbred, there are a multitude of people who played an important role along the road to the winner's circle, from the breeder and trainer down to the exercise rider and groom — even those who helped foal, raise and break him. Yet these seemingly minor players rarely get the credit they deserve for a job well done.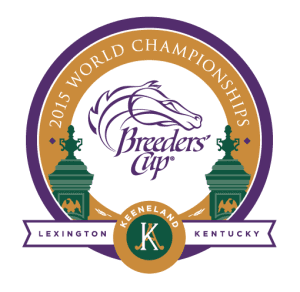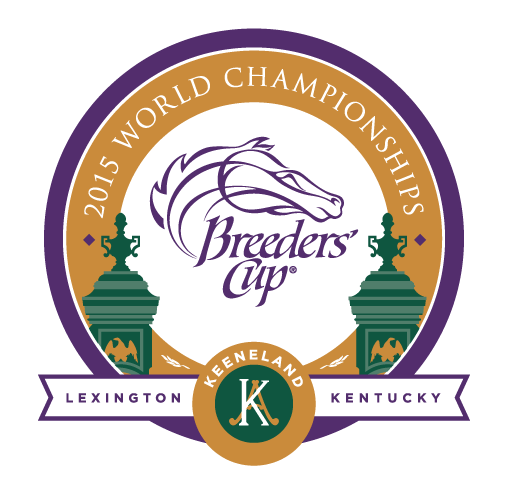 Such is the case with Paul Conaway's homebred Favorite Tale, a Pennsylvania-bred son of Tale of the Cat who will be competing in the $1.5 million Breeders' Cup Sprint on Saturday and drew post 14 with Javier Castellano named. The 4-year-old gelding earned an automatic berth into the six furlong dash by virtue of his winning the $250,000 Smile Sprint Stakes (Gr. 2) over last year's Sprint winner Work all Week this summer at Gulfstream Park, a race that was a Breeders' Cup "Win and You're In" event.
Lifetime, he has won seven of 16 starts, including a third-place finish in the Gr. 1 Alfred G. Vanderbilt Handicap at Saratoga in August, and $628,626. He was named Pennsylvania's Horse of the Year in 2014 and is currently sixth on the Mid-Atlantic Thoroughbred/The Racing Biz Top Midlantic-bred Poll.
One of the key people in the Favorite Tale story is Dawn Newman, who owns Fox Tale Stud in Coopersburg, Pa. As a client of Fox Tale, Conaway tasked Newman with finding him broodmares at the 2009 Keeneland November breeding stock sale, with the intention of taking advantage of the Pennsylvania breeding program, which had become extremely lucrative with the advent of slots revenue.
Among those piquing Newman's interest was the graded stakes-placed Grindstone mare Tricky Elaine, who was a half-sister to Horse of the Year Favorite Trick and was in foal to Friends Lake. Newman liked the fact her nice catalog page, with some up-and-coming runners, and thought that Tricky Elaine would produce some good, saleable babies. Since she was getting outbid on other mares she liked in the auction ring, she talked with Tricky Elaine's owner Satish Sanan, of Padua Stables, about buying her privately.
"He was very concerned about her, and was asking me a lot of questions, like where is she going, what I was going to do with her," recalled Newman, who offers breeding, foaling, layups, partnerships and stands stallions at Fox Tale, which is situated on naturally limestone-rich soil in Lehigh County, Pa. Sanan agreed to sell Tricky Elaine, and she went back to Fox Tale, where she foaled a filly the following year.
Conaway, who is the CEO of the Wanamaker Entertainment Group in Philadelphia, then decided to breed Tricky Elaine to Tale of the Cat, a proven sire who stood in Kentucky.
That was a decision Newman endorsed.
"I try to breed 'like to like,'" she explained.  "Tricky Elaine wasn't a big mare, and Tale of the Cat wasn't that big, either. She was built a lot like Grindstone, and I love mares that look like their sires."
On March 10, 2011, Tricky Elaine foaled a colt by Tale of the Cat, the future star Favorite Tale.
"It was an easy foaling," said Newman. "Favorite Tale was on the smaller side, but he was built like a Mack truck. He was a really nice foal."
While Tricky Elaine no longer resides at Fox Tale, Newman said she has been following his career closely, and is proud of her role in the mating that produced him and in his early development.
As for Favorite Tale, his Breeders' Cup status was seriously in question earlier this month when an equine herpesvirus outbreak at his home base of Parx Racing forced a quarantine situation, meaning no horses could leave until October 28. However, thanks to a joint effort between the Pennsylvania Department of Agriculture, Breeders' Cup officials, and state veterinarians in Pennsylvania and Kentucky, a plan was devised to get Favorite Tale from Parx to Keeneland in time for the Breeders' Cup.
"He was tested several times before he left Parx, and the tests were negative," said Conaway. "But we had to keep him separated from other horses. We shipped him to Richard Simoff's Twin Ponds Farm (in Oxford, Pa., near the Fair Hill Training Center), where he was in a barn by himself. He adapted quite well – he must've thought he was on vacation, because he made friends with some chickens and a bulldog. He breezed at Delaware Park last Saturday and then John Mooney (director of racing at Delaware) let him stay in a barn by himself."
Conaway said that it was a "pretty frantic" couple of weeks leading up to the day Favorite Tale finally arrived in Kentucky, but gave credit to trainer Guadalupe Preciado and his wife, Wendy, whom he said devoted a lot of time and effort to seeing the process through.
[su_box title="
FAVORITE TALE IN FOCUS
" style="glass"]
Description: 4yo gelding
Breeding: Tale of the Cat-Tricky Elaine, by Grindstone
Breeder: bred in Pennsylvania by Paul Conaway
Owner: P J G Stable
Trainer: Guadalupe Preciado
Race record: 16-7-3-2, earnings of $628,626
Key accomplishments: Won G2 Smile Sprint H., G3 Gallant Bob, placed in G1 Alfred G. Vanderbilt
[/su_box]
(Note: Story updated as of 4:25 p.m., October 27, 2015.)