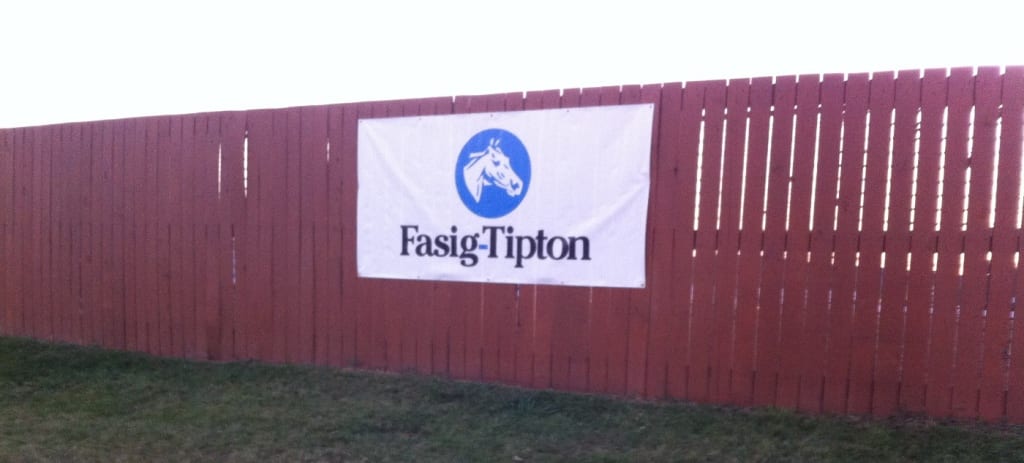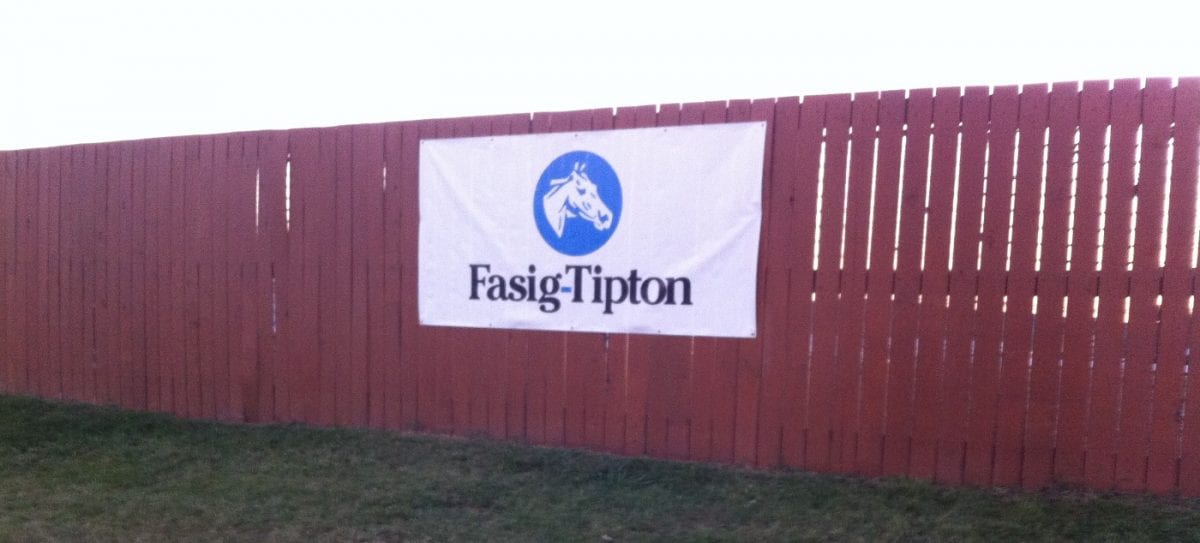 Tuesday's Fasig-Tipton Midlantic yearling sale may start with a something of a whimper — Hip Number 1 is out — but one way or another, it has a pretty good chance of ending with a bang.
For one thing, there's the weather.  Hurricane Joaquin may make U.S. landfall in the next handful of days, and if it does, Timonium may get wet and windy.
For another, there's the catalog, says Fasig-Tipton Midlantic Sales Director Paget Bennett.

"We feel very excited," she said Wednesday.  "I'm excited about the catalog and the sire power that we have."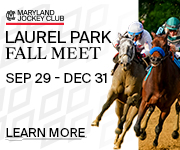 Ah, yes, sire power.
That gets started virtually right off the bat.  Hip number 2 is by the productive veteran Flatter, and Hip number 3 is by the promising Line of David.
Indeed, the Timonium shopper will find sires from (sorry, couldn't resist) Afleet Alex to Zensational — with plenty of enticing daddies in between.
"There's something for all tastes," Bennett says.
There are plenty of stallions with national profiles on offer: Malibu Moon and Majestic Warrior, English Channel and Ghostzapper among them.
And Bennett points to a couple of exciting newcomers who are making a splash nationally.  Uncle Mo, whose six winners to date include two graded stakes winners, has a pair of horses on offer; so does Bodemeister, whose oldest offspring are yearlings, which are averaging over $182,000 at auction.
"I feel very rewarded that people are bringing national sire yearlings to Maryland," says Bennett.
At the same time, there's plenty of local sire power on offer.  Bennett points to the 11 offspring of the now-retired Not for Love as one exciting element of the sale.
"He's been good to people in the mid-Atlantic and everywhere," she says of Not for Love, who has sired 75 black-type winners with progeny earnings of nearly $70 million.
For those in the "in with the new" brigade, Bennett points to Maryland sire Friesan Fire, who has 10 in the book.  The son of A.P. Indy already has six winners from his oldest crop, just two-year-olds, with two horses stakes-placed.
Another popular young regional sire, Street Magician, has eight in the book.  His eldest are three now, and his initial crop included a pair of stakes winners.  With 13 winners this year, Street Magician is the mid-Atlantic's leading second crop sire.
FASIG-TIPTON SALE BY THE NUMBERS
[su_row] [su_column size="1/2″]
Registered Maryland-bred – 135
Registered Pennsylvania-bred – 75
Accredited West Virginia-bred – 15
Registered New Jersey-bred – 10
Registered Virginia-bred – 9
[/su_column] [su_column size="1/2″]
Maryland Million certified – 78
Delaware certified – 22
[/su_column] [/su_row] [su_box title="
SIRE POWER
" style="glass"]
(All rankings below are sires standing in the mid-Atlantic.)
Leading General Sire — Rockport Harbor, 5 entered in the sale
Leading third crop sire — Talent Search, 2 entered
Leading second crop sire — Street Magician, 8 entered
Leading first crop sire — Friesan Fire, 10 entered
Leading sire of 2-year-olds — Jump Start, 21 entered
Leading sire by lifetime average earnings index — Smarty Jones, 3 entered
[/su_box] [su_box title="
ODDS AND ENDS
" style="glass"]
Hips by…
(Numbers below are prior to the addendum of about 35 horses.)
Sex

Colts – 198
Fillies – 171
Geldings – 6

Color

Brown – 145
Dark bay or brown – 116
Chestnut – 90
Gray/roan – 23
Black – 1

Hip 70, by Frost Giant-Gosh All Get Out, by D'Accord, is the only black horse in the catalog

Date of Birth

January – 16
February – 65
March – 112
April – 127
May – 54
June – 1

Hip 39, by Pomeroy-Easter Buddy, by Buddy, is the lone June baby in the sale.
[/su_box]