by Doug McCoy
Saturday Delaware Park and the Delaware Thoroughbred Horsemen's Association will salute the men and women who pay the bills in thoroughbred racing in Delaware with the 23rd renewal of Owners' Day.
The 12-race card will include six thoroughbred stakes and one Arabian stake, and the overnight races will have their purses increased by 25 percent. All told, that means that more than $600,000 in purse money will be paid out for the day's racing card.
In addition to celebrating the sport's owners and their investments in the game, it is also a tribute to the Delaware Certified Thoroughbred Program, which gives owners who back racing in the state a helping hand with financial rewards.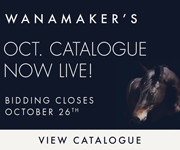 The program, which was created in 2002, is sponsored by the Delaware Thoroughbred Horsemen's Association (DTHA) and underwritten with funds from the State of Delaware and from Delaware Park, which contributes $250,000 to add to money which goes to the fund from the horsemen's share of operating revenue from the racing and casino operations.
Under the current system, both the certifier of a Delaware Certified thoroughbred — generally, the owner of the horse at the time it received its certification — and the horse's owner receive a bonus of 25 percent of purse earnings when a certified runner finishes in the top three. If they're the same person, that means a full 50 percent bonus — so, for example, if a Delaware Certified horse wins a race with a $20,000 purse, that person receives not only the $12,000 winner's share but also a $6,000 bonus for being the certifier and owner of a Delaware Certified runner.
To become Delaware Certified, a thoroughbred must have spent at least 90 days on a Delaware farm or training facility prior to March 31st of its two-year-old year. Since the inception of the program more than 3500 thoroughbreds have been registered as Delaware Certified.
The rewards can make quite a difference financially, and that's why trainer Gary Capuano has been making his horses Delaware Certified since the inception of the program. Capuano, winner of over 1,000 races during a career that dates back to 1988, has a promising 2-year-old named Jeezum Jim entered in the $75,000 First State Dash, a 5 1/2 furlong sprint restricted to juveniles who are enrolled in the Delaware Certified program.
"I've been instructing my owners to certify my horses in the program since the beginning," Capuano recalled. "I mean, I've always run horses at Delaware Park and it's a great thing that they were able to set up a program to reward those who support the track and the breeding industry in the area. My owners certainly appreciate it, and when you have a choice to run a Certified runner at Delaware Park and have a chance for your horse to earn the extra money or run somewhere else, it's a no-brainer."
The 51-year-old veteran came about as close to winning two legs of the Triple Crown as you can get without actually doing so. His Captain Bodgit hooked up in a furious stretch duel with Silver Charm only to lose the 1997 Kentucky Derby by a head.
Captain Bodgit unleashed another furious stretch charge in the Preakness that year only to fall another head short of Silver Charm, though this time in third with Free House finishing second in a three-horse-photo. That race was voted the race of the decade by Blood-Horse magazine. While he isn't about to compare Jeezum Jim to that grade I winner, he does feel his colt has some promise.
"He's starting to act like he could really be all right," the horseman observed. "When we went to the sales, we wanted to take a look at him because we have his half sister, Sparkling Jewel, and she's turned out to be a nice, useful type (15 starts, 3 wins, earnings of $112,000). He was a gangly, long legged colt, and we thought with some time as he matured he might grow into a well-made horse, and that's what's happening."
In his career debut, Jeezum Jim engaged in a prolonged duel before settling for second, beaten a half-length. The winner that day, Thunder Pass, is the morning line favorite in the Laurel Futurity.
"The last month before he started he began training like a good horse," Capuano said, "[and] then in his first start he was pinned down on the fence but he never gave up. He just got outkicked a bit late. That race was very encouraging."
In his most recent start, on August 22 against Maryland-breds, Jeezum Jim graduated with a nearly three-length score.
"Last out, he got bumped out of the gate after being in the 13-hole, but he made his way through traffic and finished strong to win going away," recalled the trainer.
"I always look for horses who have a future going longer, and I don't think five or five and a half is his best distance range," Capuano said. "But for now, he's quick enough to be competitive sprinting, so that's where we'll run him."
Jeezum Jim also has some dazzling turf bloodlines, being by a sire, Fairbanks, whose sire was Giant's Causeway and out of Sparkling Numbers, by Polish Numbers, whose bloodlines trace back to the Northern Dancer line. Capuano doesn't usually look to race his charges on grass but he admits he'll probably try Jeezum Jim on the turf later in his career.
A total of 33 Delaware Certified Thoroughbred Program graduates are entered in today's four stakes restricted to Delaware Certified runners, and a number of other graduates of the program will be running in other races on the card. After 13 years it's evident the program gives a badly needed and greatly appreciated financial reward to the owners and horsemen who support Delaware racing.
[su_box title="
FIRST STATE DASH ENTRIES
" style="glass"]
Patrick Rocks/3-1
Persie/8-1
Royal Brute/8-1
Onepointtwentyone/5-2
Tough Teddy/10-1
Louis the Great/12-1
Crimson Valor/4-1
Jeezum Jim/6-1
[/su_box]