From a Racing Medication and Testing Consortium release
In the last six months, the horse racing industry made significant progress toward the uniform adoption of a national medication program, as regulators in a number of additional jurisdictions adopted reforms developed by the Racing Medication and Testing Consortium (RMTC) and enacted as model rules by the Association of Racing Commissioners International (RCI). The "Program" includes a Controlled Therapeutic Substances (CTS) list, third-party administration of furosemide, a multiple medication violation (MMV) penalty system and a requirement for laboratory accreditation and participation in an industry external quality assurance program.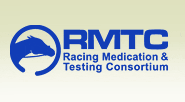 "Working with jurisdictions to facilitate adoption of the National Uniform Medication Program is a top RMTC priority," stated RMTC Executive Director Dr. Dionne Benson. "While we are encouraged by the progress made thus far, we anticipate even more progress in the upcoming months."
Over the last year and a half, racing states adopting the Controlled Therapeutic Substances list have increased from four to 15. These states represent over 70% of the national pari-mutuel handle. The CTS establishes strict regulatory thresholds and provides withdrawal times for 26 specific medications that the industry believes to be necessary for the routine treatment of illness or injury in the horse. It was most recently put into effect last month in Minnesota, which joined Arkansas, California, Delaware, Indiana, Kentucky, Maryland, Massachusetts, New Jersey, New Mexico, New York, North Dakota, Pennsylvania, Virginia and West Virginia in regulating therapeutic medications using the medication schedule.

"On June 27, the Minnesota Racing Commission rules were modified to adopt all the uniform medications and thresholds on the CTS list, as well as RCI endogenous substances including cobalt," said Minnesota's Chief Commission Veterinarian Dr. Lynn Hovda. "The commission has worked diligently over the past two years to stay current with RMTC and RCI recommendations and rules and will continue to do so."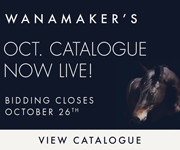 When the Pennsylvania Equine Toxicology and Research Laboratory received RMTC Interim Accreditation in March, Pennsylvania became the 24th horse racing state to utilize an RMTC-accredited lab and an external quality assurance program for its equine drug and medication testing services – up from just six racing states 18 months ago. The laboratory accreditation and quality assurance programs are modeled on gold standard human protocols established by the World Anti-Doping Agency and ensure that all laboratories are operating at the same high level of proficiency. This consistency fosters uniformity and strengthens both the integrity of racing and the safety of its human and equine athletes. Pennsylvania joined Arizona, Arkansas, California, Colorado, Delaware, Idaho, Indiana, Kentucky, Maine, Maryland, Massachusetts, Minnesota, Nebraska, New Jersey, New Mexico, North Dakota, Ohio, Oklahoma, Oregon, Washington, Virginia, West Virginia and Wyoming in solely using RMTC-accredited lab testing services. Laboratories in New York and Texas are currently in the application process.
The number of commissions that have implemented the MMV penalty system has increased from three in January 2014 to nine today. The MMV penalty system creates a tracking system for an individual's violations and provides for enhanced penalties for those who accumulate multiple medication violations, regardless of the jurisdiction in which they occur. Arkansas, Indiana, Maryland, New Jersey, North Dakota and West Virginia commissions have joined Delaware, Massachusetts and Virginia in implementing this system.
Commissions requiring third-party administration of furosemide (commonly referred to as Lasix) on race day have risen from 13 in January 2014 to 16 – a 23% increase. This policy, which is a key component of the Program, effectively restricts the access of private veterinarians to horses on race day. Arkansas, Florida and Pennsylvania have joined Colorado, Delaware, Indiana, Kentucky, Maine, Maryland, Massachusetts, Minnesota, New Jersey, New York, North Dakota, Virginia and West Virginia in implementing the regulation. In June, the California Horse Racing Board announced that it is in the final stages of adopting and implementing the policy in that state.
States adopting the Program in its entirety have now reached nine jurisdictions with the full implementation of the Program in West Virginia last month.
"We continue to urge all U.S. horse racing jurisdictions to adopt the reforms in their entirely without further delay," said Alex Waldrop, chairman of the RMTC and president and CEO of the NTRA. "Uniform adoption of the National Uniform Medication Program is critical to industry participants and fans alike, so we continue to make the RMTC and its very capable staff available to assist any state seeking to implement the Program."
The RMTC consists of 23 racing industry stakeholders and organizations that represent Thoroughbred, Standardbred, American Quarter Horse and Arabian racing. The organization works to develop and promote uniform rules, policies and testing standards at the national level; coordinate research and educational programs that seek to ensure the integrity of racing and the health and welfare of racehorses and participants; and protect the interests of the racing public.
[su_box title="
STATES WHICH HAVE ADOPTED FULL RMTC PROGRAM
" style="glass"]
Arkansas
Delaware
Indiana
Maryland
Massachusetts
New Jersey
North Dakota
Virginia
West Virginia
[/su_box]