As rulers often do, American Pharoah had it all his own way Saturday at Belmont Park, and now the three-year-old son of Pioneerof the Nile stands astride Thoroughbred racing like a colossus.
For the first time in 37 years, American racing has a Triple Crown winner, and American Pharoah did it in a stylish way that brooks no debate.  He sped to the early lead in the Belmont Stakes, controlled the fractions, and then rolled home, widening his margin with each stride, ultimately to 5 1/2 lengths on the wire.  More impressive yet, he registered "negative splits" — that is, he ran the second half of the 12-furlong race faster than the first.
Clear about a length after three-quarters of a mile in 1:13.41, American Pharoah got the last six furlongs in 1:13.24, picking up the pace with each succeeding quarter-mile, leaving his pursuers floundering in his wake.
The call-by-call, with comments…
FIRST STAGES
 "Warming up he was just class, all class. He was a touch slow out of there, but I sent him anyway." — Jockey Victor Espinoza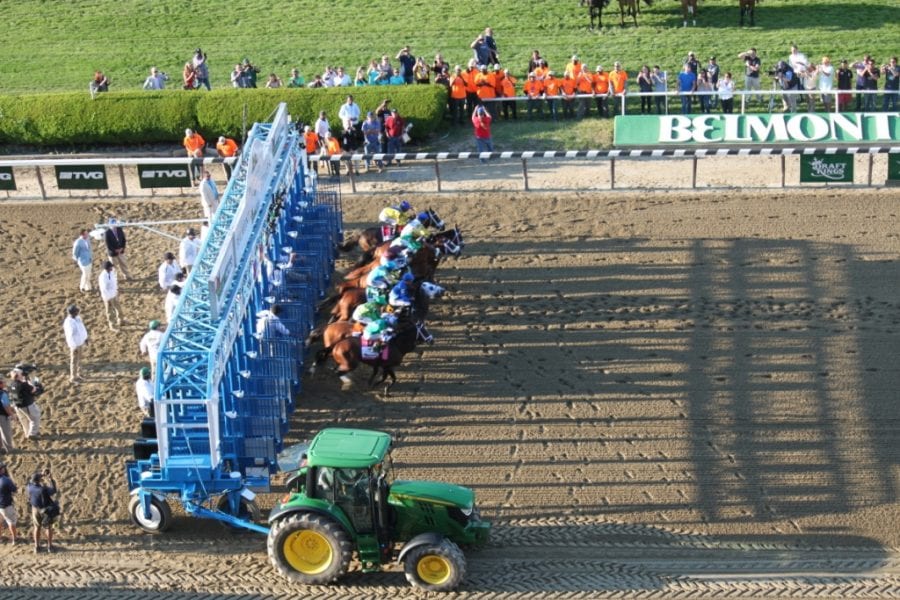 Breaking just a beat slow, American Pharoah nevertheless broke with the field and with his early foot was able to gain the early advantage.
I said to put him on the lead and go for it and if he doesn't make it don't worry about it, but he just kept on rocking and rolling." — Trainer Bob Baffert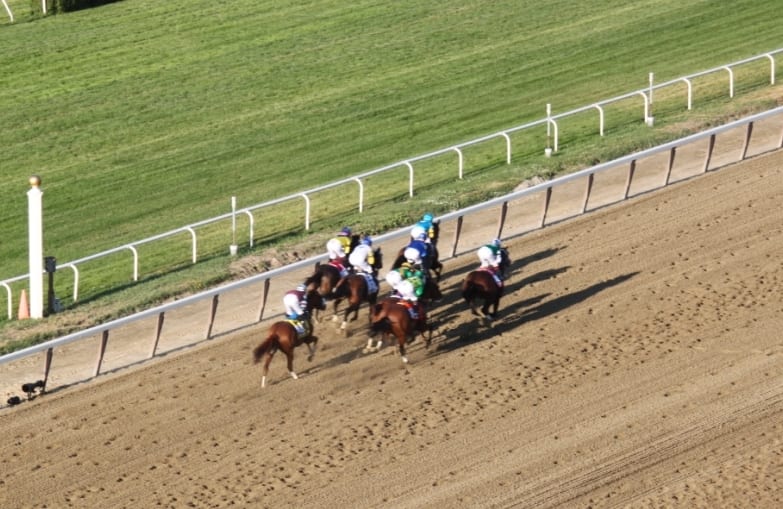 American Pharoah quickly took the lead and Espinoza guided him over to the rail.  Todd Pletcher trainee Materiality, third choice in the wagering, quickly assumed the second position after breaking from the outside stall.
I'm telling you in the first turn it was the best feeling I've ever had." — Jockey Victor Espinoza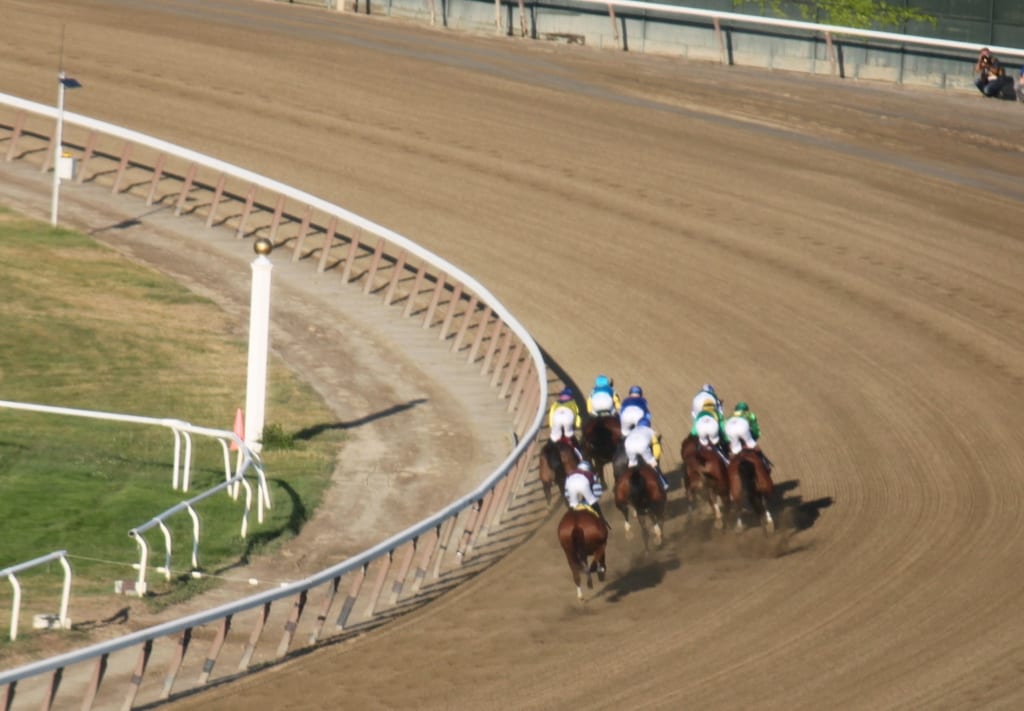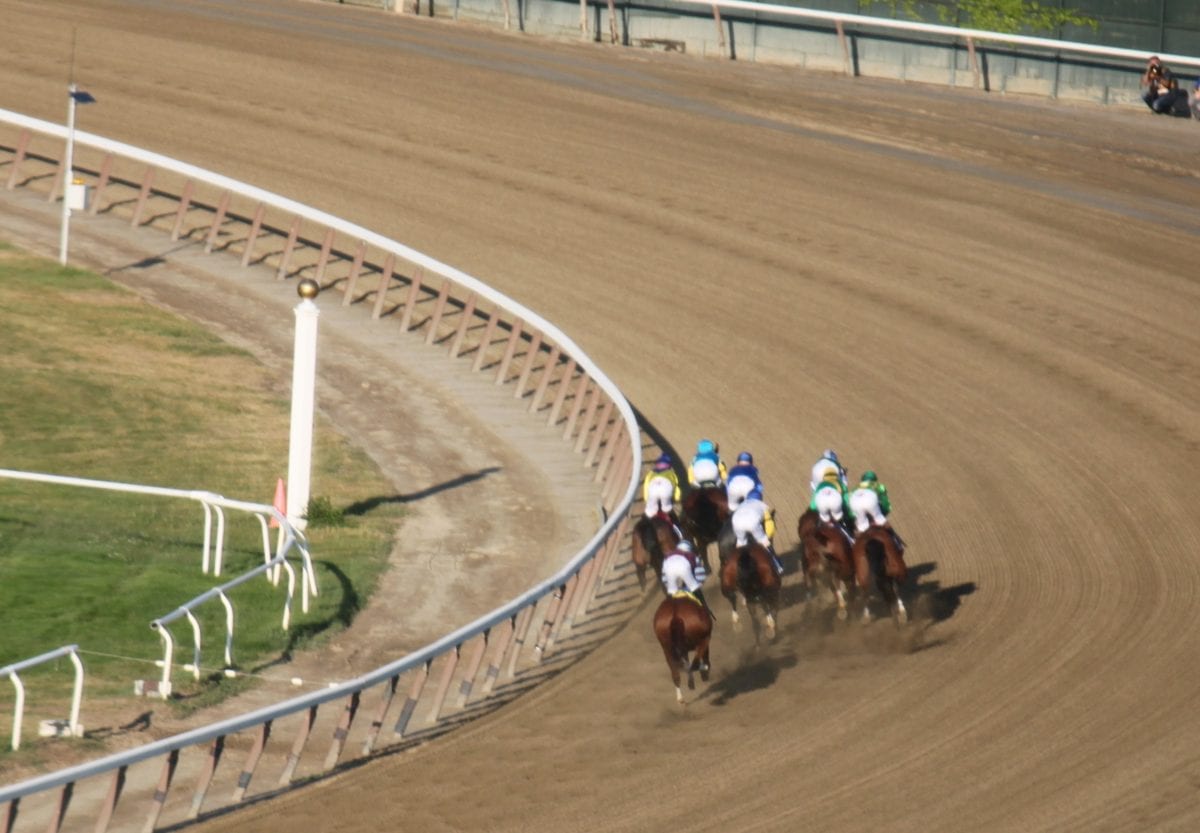 Espinoza and Pharoah dragged the field through and opening quarter mile in 24.06 seconds while maintaining a one-length lead.  Materiality was second, with Frosted and Mubtaahij also in close attendance.
ON THE BACKSTRETCH
Once Victor got him in the clear and got him into that beautiful mode of the way he just goes over the ground, I just loved every fraction." — Trainer Bob Baffert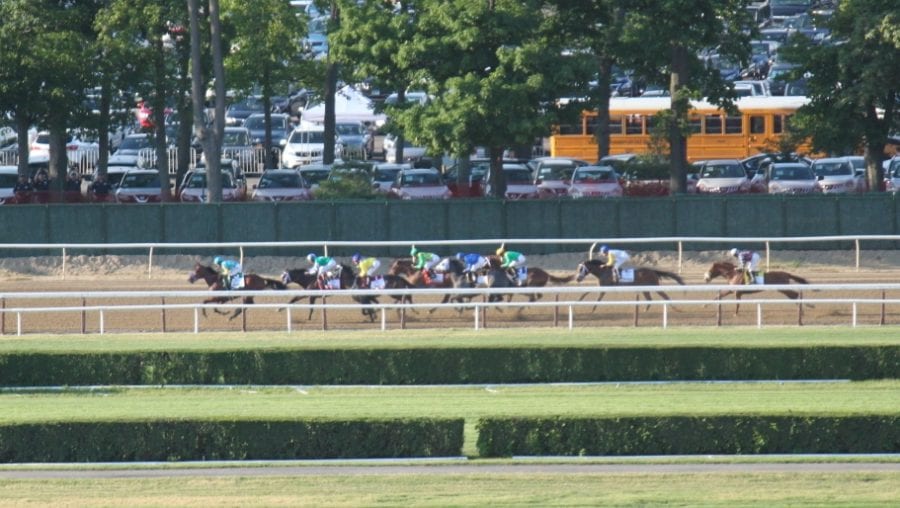 Espinoza and Pharoah slowed it down on the backstretch — "walking the dog," the old-timers call it — and yet maintained a clear edge over the field.
I saw 13 and change; I loved that." — Trainer Bob Baffert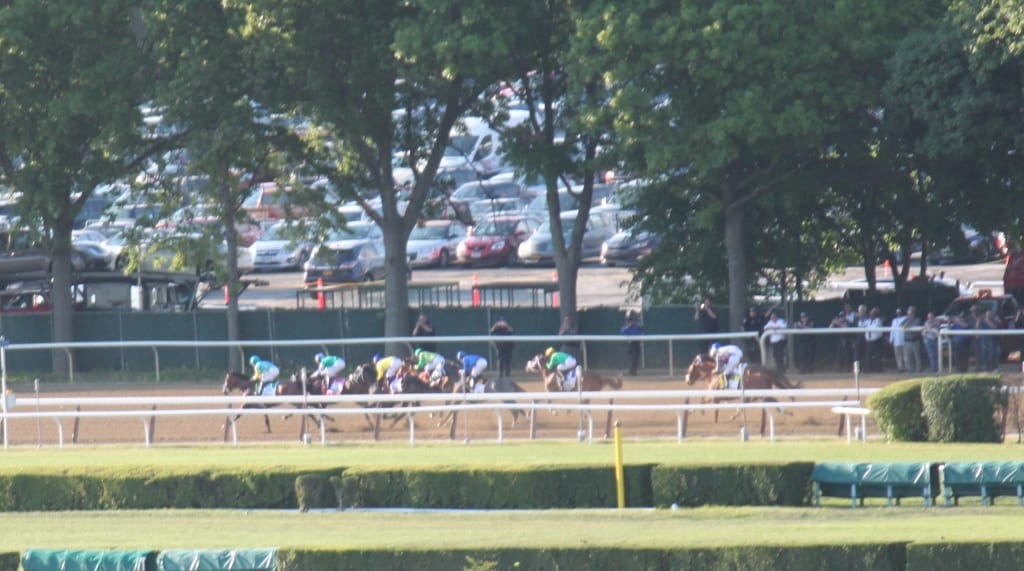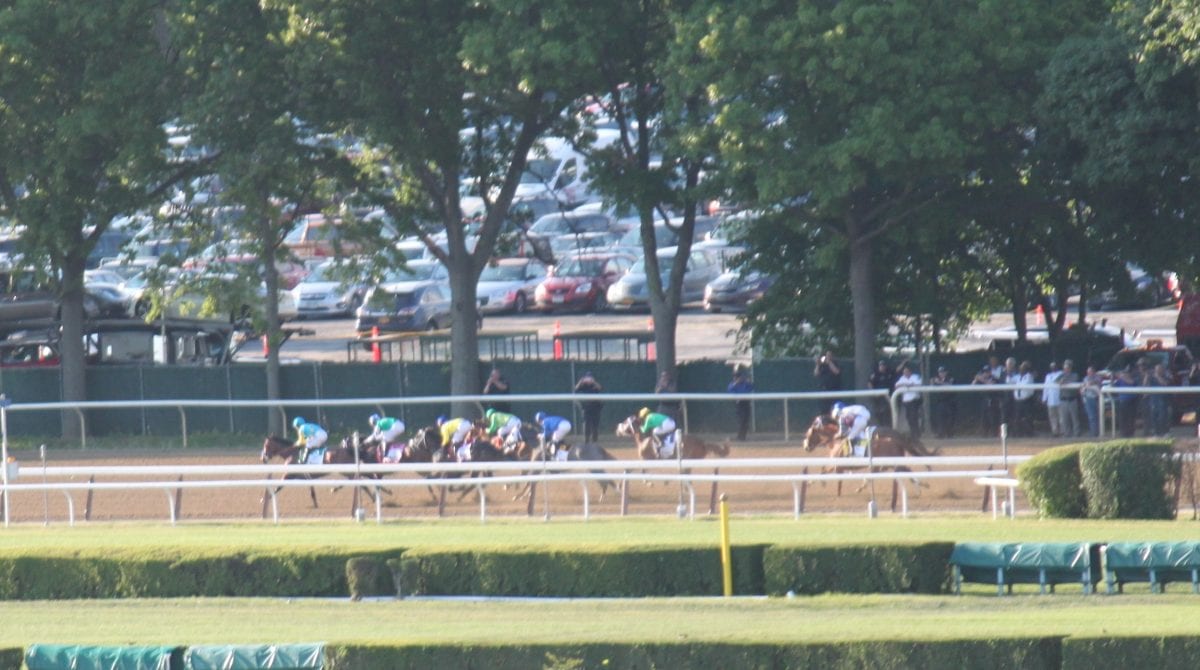 American Pharoah led through six furlongs in a moderate 1:13.41, with Materiality a length behind and Mubtaahij among the closest pursuers.
ON THE TURN FOR HOME
Down the backside, he was in his groove, and I knew that if he's a great horse, he's going to do it." — Bob Baffert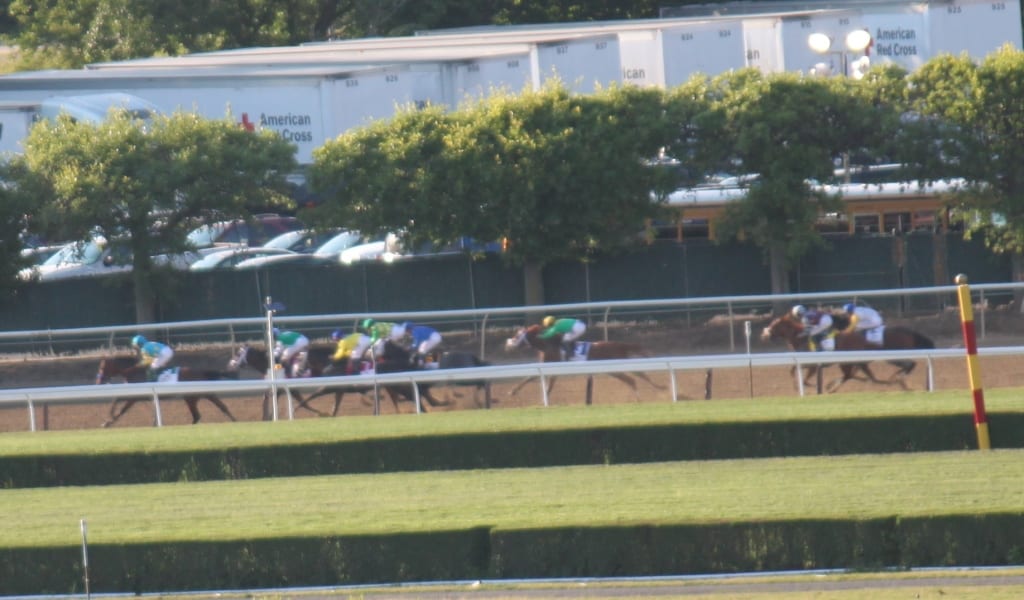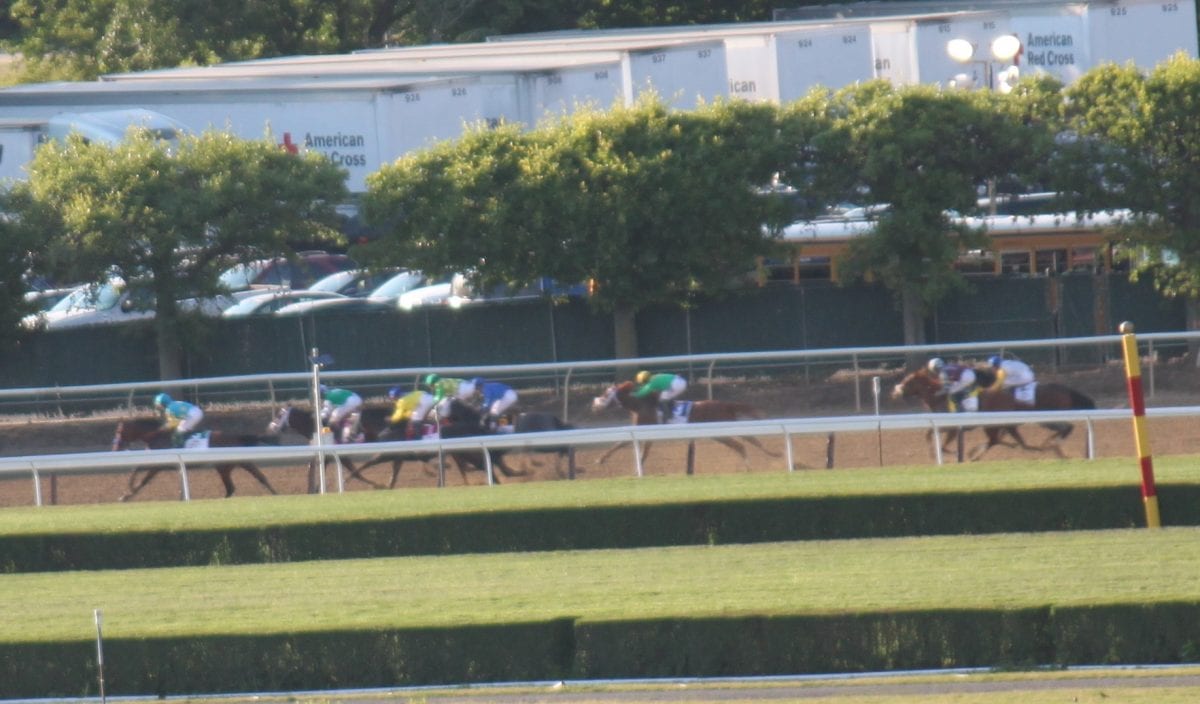 Entering the far turn, American Pharoah remained in charge while continuing under Espinoza's snug hold.  He had a 1 1/2 length lead through a mile in 1:37.99, while Materiality was beginning to weaken.
I tried to be close to him [American Pharoah]. I kept following him and my horse ran very, very good." — Jockey Irad Ortiz, aboard Mubtaahij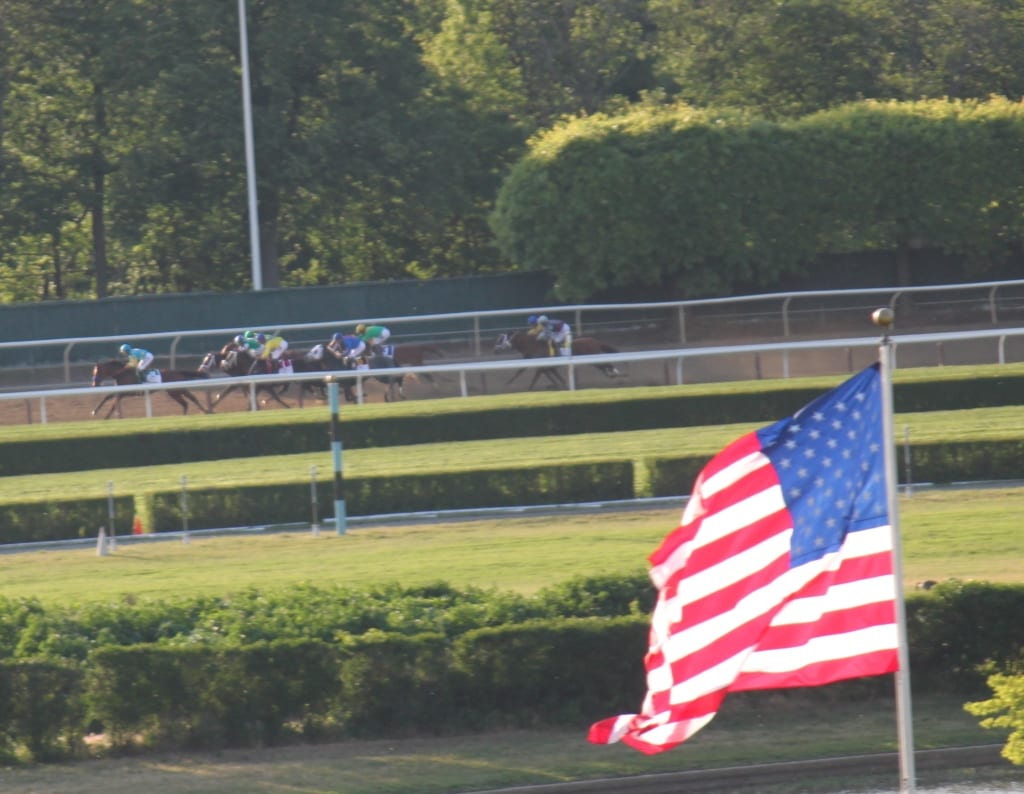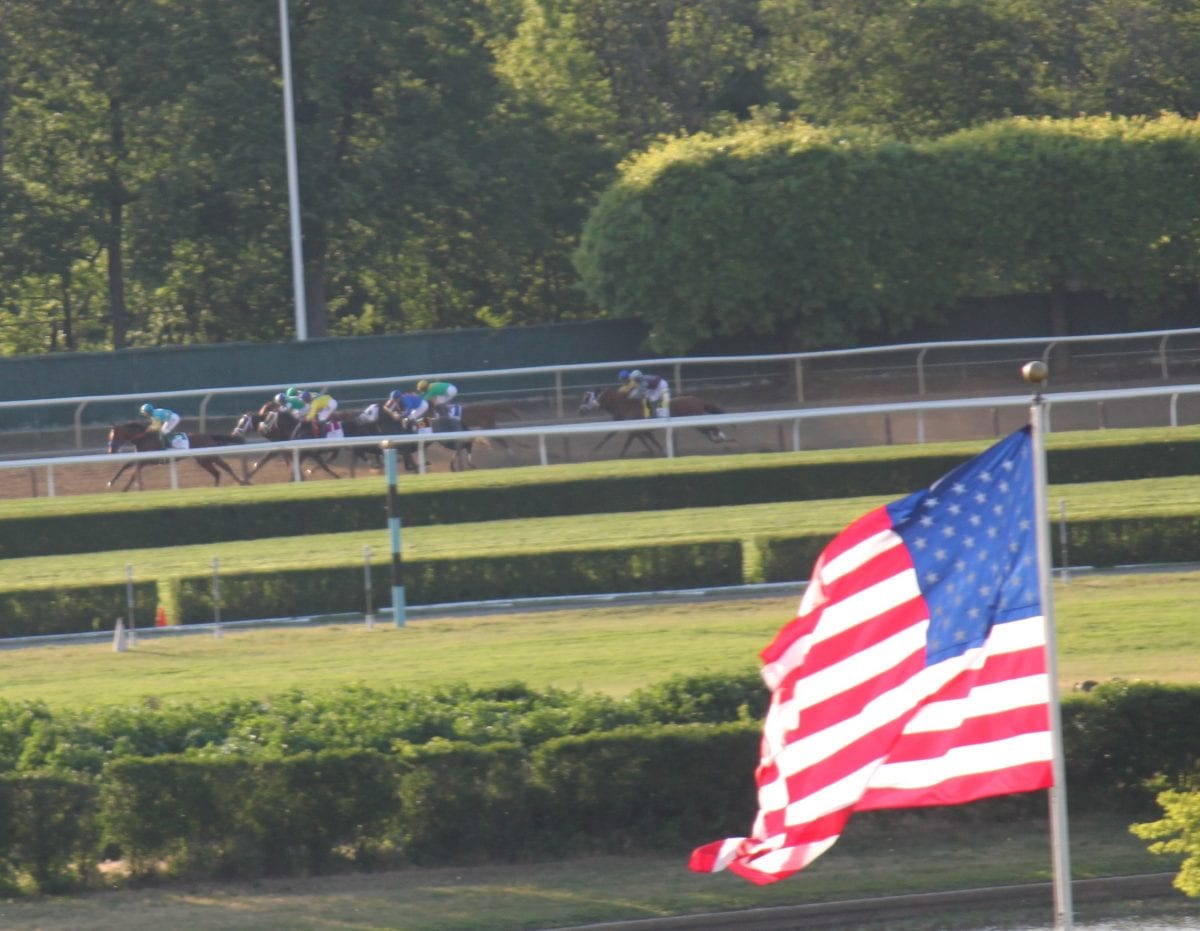 As Materiality weakened, Mubtaahij (#1) came through on his inside to post what looked to be the first serious challenge to American Pharoah — but his bid wouldn't last long.
My horse showed that he is a really nice horse and there will be lots of races down the road for my horse." — Jockey Joel Rosario, aboard runner-up Frosted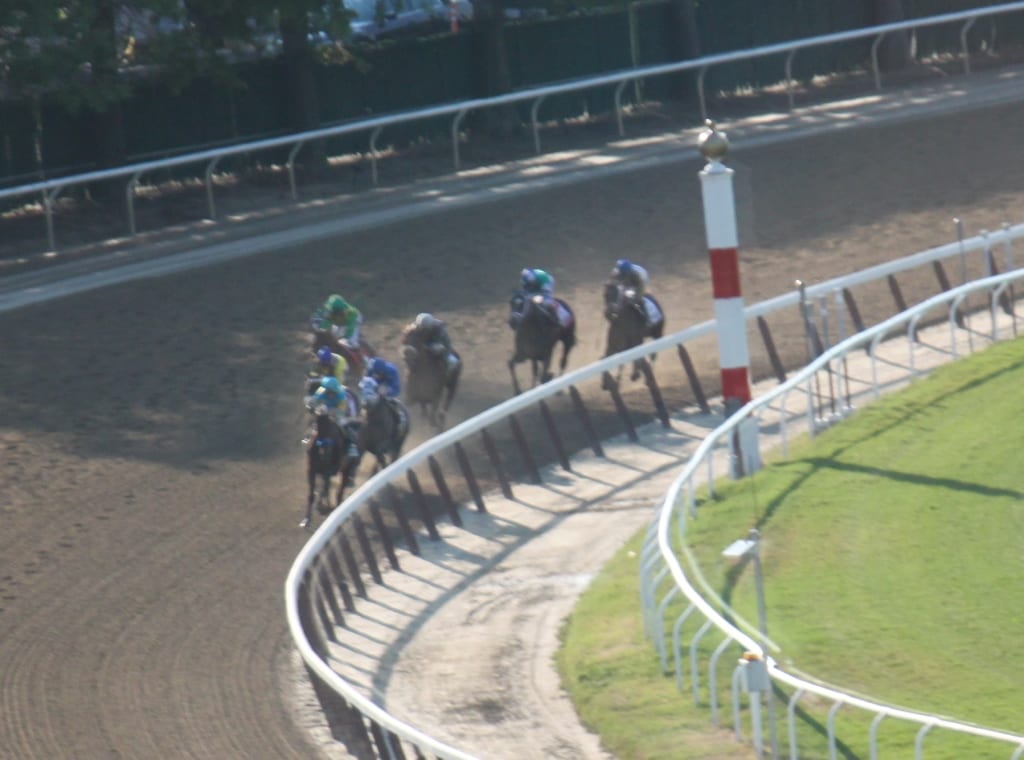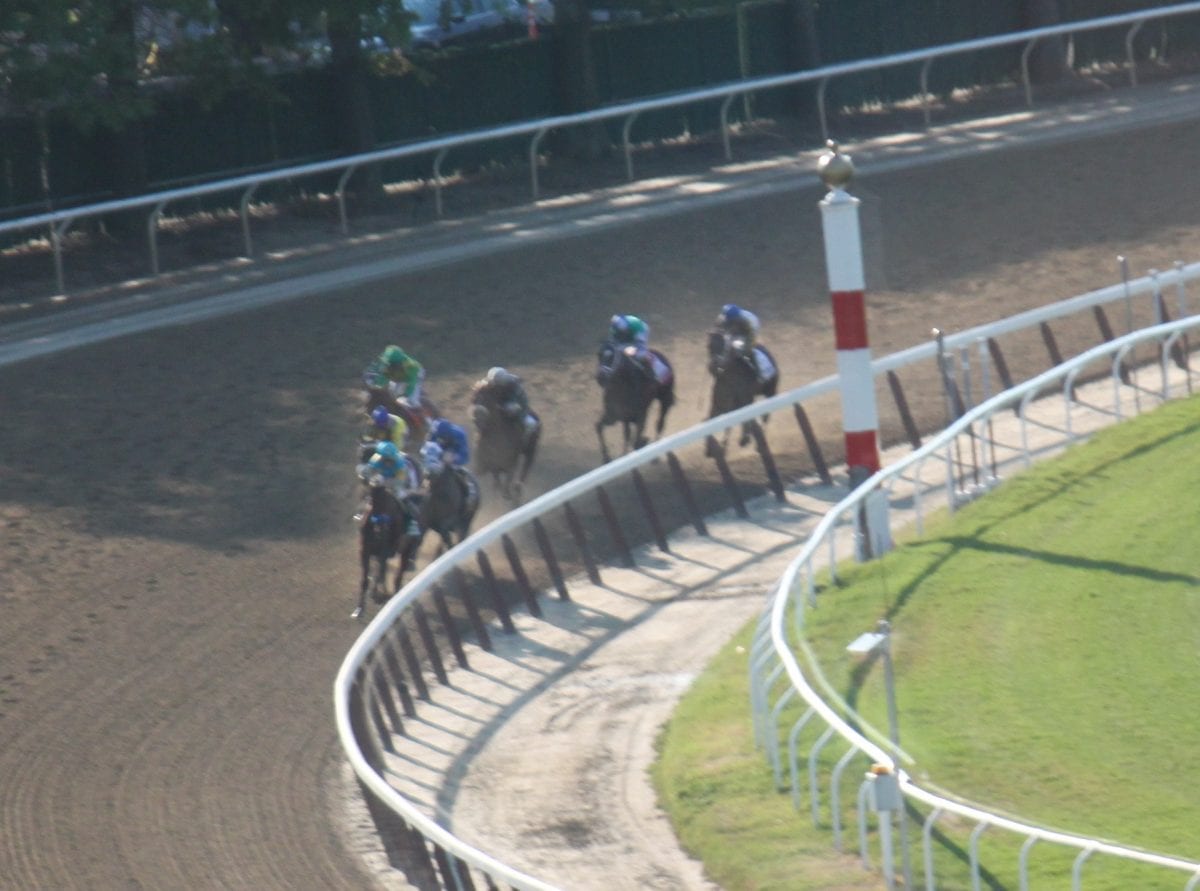 As quickly as Mubtaahij mounted a bid, he emptied out, but Frosted slipped through inside of him and at the head of the lane, he posed the greatest threat to American Pharoah's date with destiny.
IN THE STRETCH
I was so concentrated [in the stretch], I said, 'You know what, I've been here three times.'  You know, turning for home I was like, 'This has not happened yet.'  I wanted to ride to the wire. I just dropped my hands and he just took off." — Jockey Victor Espinoza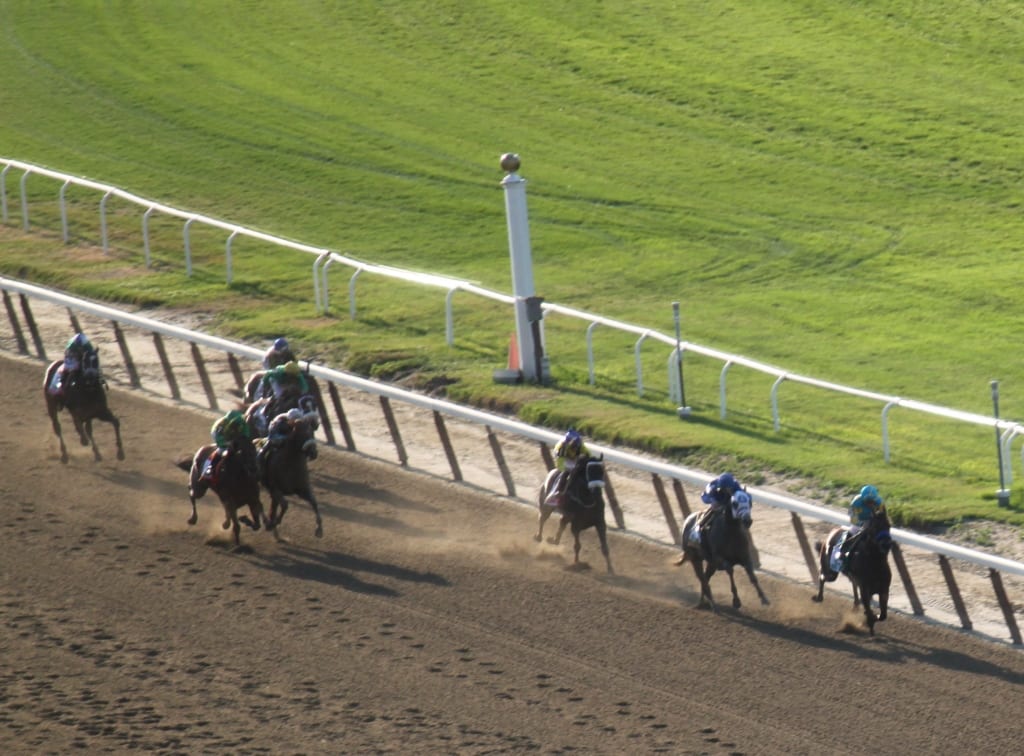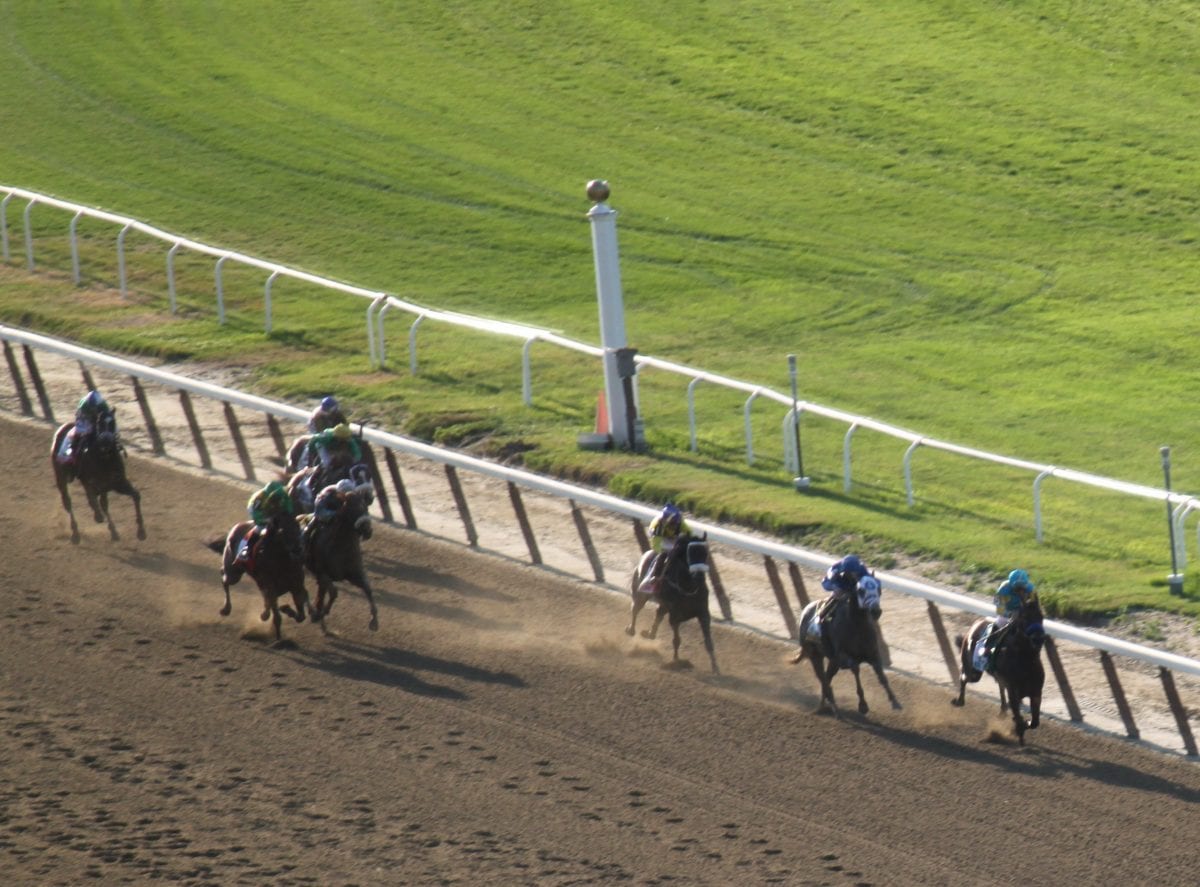 At the head of the lane, Frosted, American Pharoah's top pursuer, was already in a drive, while Victor Espinoza was still sitting chilly aboard American Pharoah.  When he asked his mount to run on, American Pharoah accelerated strongly, traveling the last half-mile in 48.66 seconds — faster than the opening half-mile.
"We knew we had the horse. We hoped he had the horse." — Bob Baffert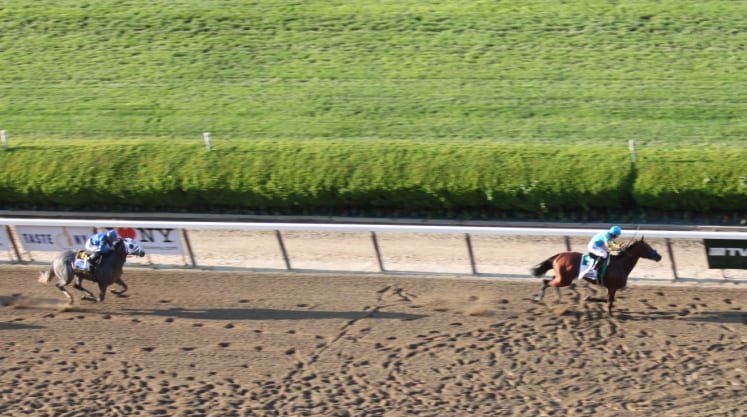 Frosted continued to chase — he would end up two clear of Keen Ice in third — but to no avail.
It's just an amazing feeling that you have when you're 20 yards from the wire. And then at the wire I was like, 'I cannot believe I did it.'" — Victor Espinoza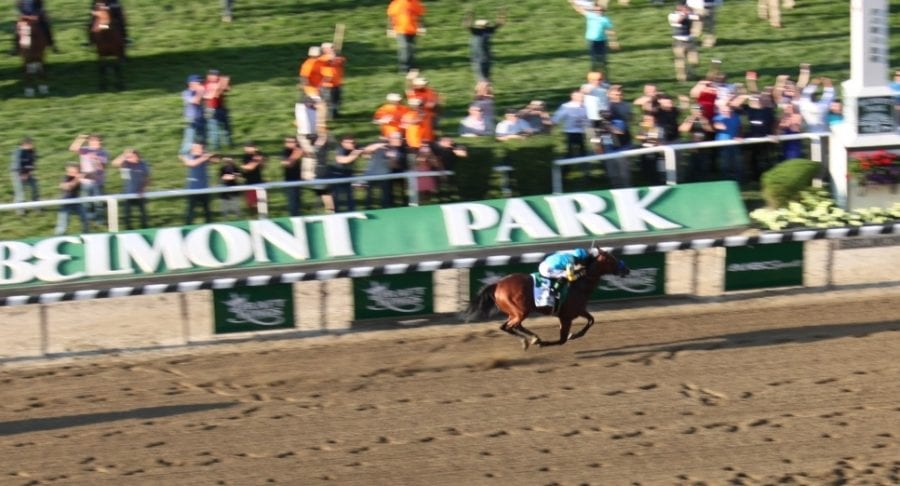 American Pharoah was 5 1/2 lengths clear at the wire, with Frosted in second and Keen Ice in third.  Mubtaahij was fourth.
I win the Triple Crown race now, but I didn't make any money, because I donated my money to the City of Hope." — Victor Espinoza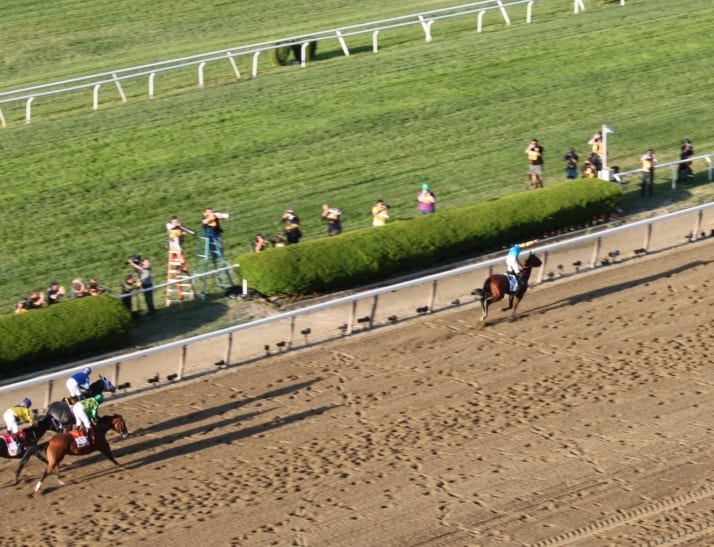 "All I did was just take in the crowd. The crowd was just thundering and I was just enjoying the crowd and the noise and everything happening. Thirty-seven years we've waited for this but, you know what, this little horse he deserves it. He's just a great horse and the way he's been all winter and this spring has been incredible." — Bob Baffert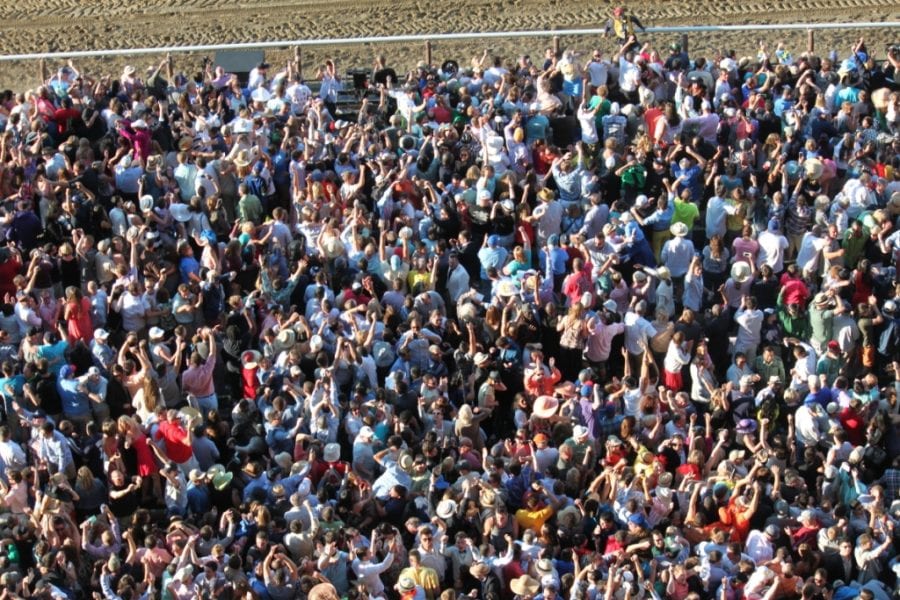 CONGRATULATIONS TO AMERICAN PHAROAH, THE 12TH TRIPLE CROWN WINNER IN AMERICAN RACING HISTORY!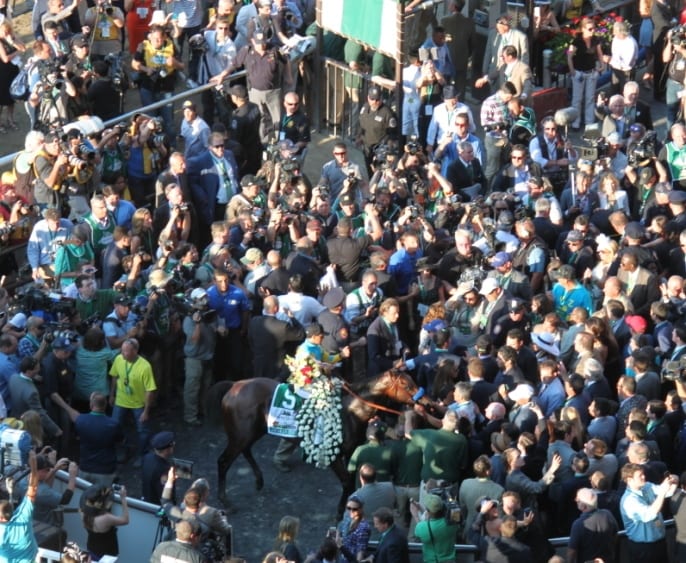 (All photos by Nick Hahn.)