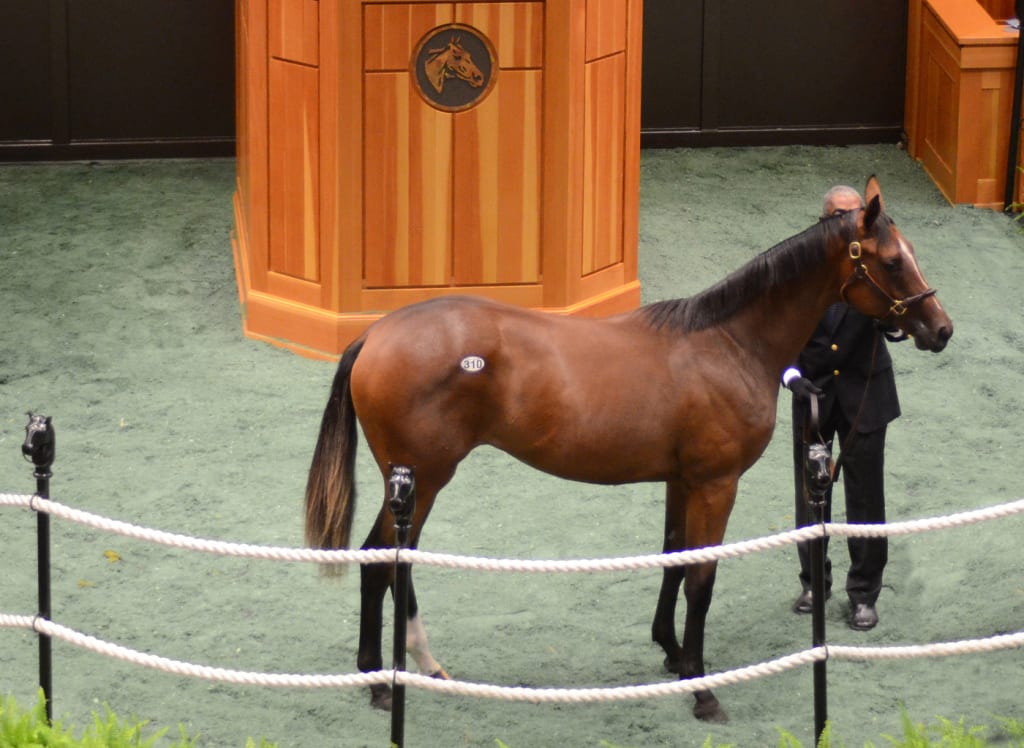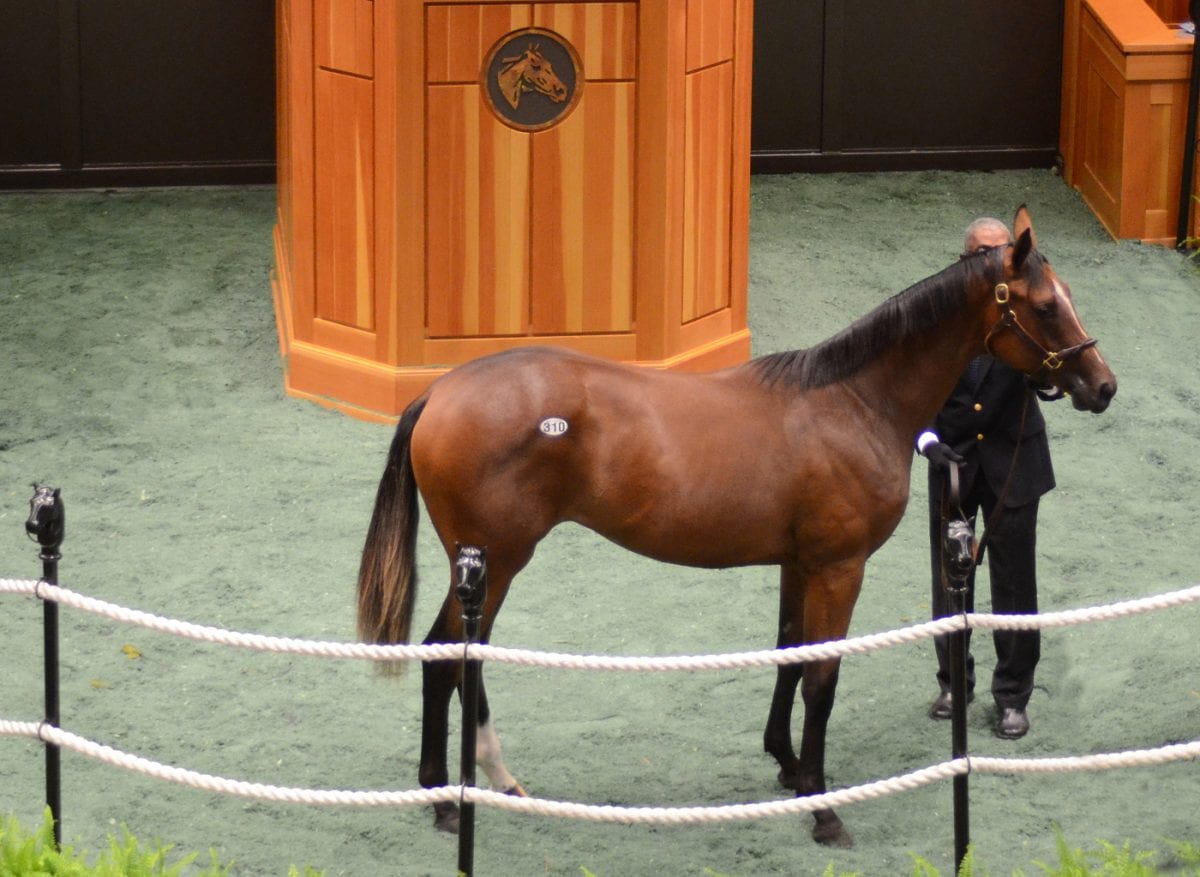 Many handicappers stayed behind in the mist and the gloaming following Saturday's 140th Preakness Stakes.  There was, after all, still another race on the card.
In that same spirit — on to the next new thing — the Fasig-Tipton Midlantic Two-Year-Olds in training sale will take place tomorrow and Tuesday at the fairgrounds in Timonium.  Breezes were held last Wednesday and Thursday.
American Pharoah may be the star of the day.  But who will be tomorrow's shining light?
As it happens, the answer to that question is as likely to come from the Timonium sale as it is almost anywhere, and it is that fact that's driving optimism among the sales community, despite a catalog that's 90 hips shorter than last year's and has already suffered 139 withdrawals.
"I think it will be a very good sale," said J.J. Crupi of Crupi's New Castle Farm, which has a smallish but high-end consignment here dotted with sires like Smart Strike, Tale of the Cat, and Elusive Quality.  "It always has been; many, many good horses have come out of here."
"We're very excited based on the track record," added Paget Bennet, Fasig-Tipton Midlantic's sales director.  "2014 was such a good year with what our graduates did on the track."
The catalog's cover highlights a trio of 2014 and 2015 Grade 1 winners in Bayern, who won the Breeders' Cup Classic among other races; Dortmund, whose undefeated streak, which included the Grade 1 Santa Anita Derby, was snapped with third- and fourth-place finishes in the Kentucky Derby and Preakness; and '15 Florida Derby winner Materiality.
In addition, another long-ago sales grad, Xtra Heat (who brought just $5,000 at auction) will enter racing's Hall of Fame in August.
In recent years, there's been a sense among many in the industry that while a good horse can still fetch a good price — "You can't hide a good horse," said Crupi — there's been little action at this sale in the middle and lower ranges of the market.
"I think the market has changed in the last two years," said Raul Reyes of Kings Equine, whose sizable consignment includes a number of popular sires. "People have been more careful than they used to be. People don't just buy horses to buy horses. They're a little more picky."
That, consignors hope, might be changing.  Maryland, long the backbone of this sale, appears to be on the upswing, with increased purses and breeding bonuses driving a revived racing product, a rebounding breeding industry, and perhaps most important of all, renewed optimism.  A healthy Maryland racing industry solidifies the mid-market.
"With Maryland racing on the improve, I'm looking for improvement in the middle," said Kirkwood Stables' Kip Elser, whose solid consignment includes a Pioneerof the Nile filly whose stock may be rising after another Pioneerof the Nile offspring, American Pharoah, secured the first two legs of the Triple Crown. "There's decent money to run for.  It's the sign of a more healthy racing game."
"Purses always help a horse sale," agreed Crupi.
Before outs, 19 of the sale's horses were bred in Maryland.  Thirty-seven were bred in Pennsylvania, the most of any mid-Atlantic state.
Many of the buyers also come from Maryland, although with the American racing world gathered in Baltimore for the Preakness, there are buyers from all over, and runners from here end up everywhere.
"People feel confident to bring a horse to this marketplace," said Fasig-Tipton's Bennet, ticking off the reasons she thinks a good sale is in the offing.  "And it's timing, with the Preakness, and at the end of the May for horses that develop a little later — things just line up."
At least, she hopes they do.
"We just hope we can continue some positive momentum," she added.