A quick look at social media in the last few days has revealed an unexpected fact about Saturday's Grade 1 Arkansas Derby: the second-longest shot on the board is getting plenty of love from experts both self-proclaimed and widely acknowledged. That that 20-1 bomber is  a Maryland-bred named for a child's blanket only adds to the intrigue and raises the obvious question: who is Bridget's Big Luvy?
BREEDING: A son of Tiz Wonderful out of the Dixie Union mare Memories of Mystic, Bridget's Big Luvy was bred by David and JoAnn Hayden at their Dark Hollow Farm in northern Maryland.  He's the latest from a family that began with a claim; the Haydens had claimed this runner's grand-dam, Mystic Dance, in 1995.  She, in turn, gave birth to Memories of Mystic, who is the dam now of two stakes winners, turf runner Mystic Love as well as Bridget's Big Luvy.
The Haydens sold Bridget's Big Luvy at the 2013 Fasig-Tipton Midlantic Yearlings Sale for $175,000.  "He's another one that we liked all along," David Hayden said. "We were happy to see him go for that much."
Bridget's Big Luvy also, said Hayden, has a new half-brother, by Midnight Lute.

RACING CAREER: Bridget's Big Luvy has made just five career starts to date, winning two, including the Private Terms Stakes at Laurel last month.  That win — in his first try around two turns — was his first in stakes company and put him on this road.  He broke his maiden using a stalk-and-pounce style, but in the Private Terms, he jetted to a clear early lead through moderate fractions and cruised to an open-lengths score.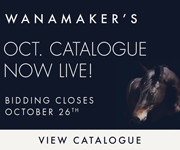 "I was expecting him to run well in the Private Terms," said trainer Jeremiah Englehart.  "He did, and I'm expecting him to run his race this time.  Is it going to be good enough to win?  I'm not sure."
He is currently ranked third among three-year-olds on the Mid-Atlantic Thoroughbred/The Racing Biz Top Midlantic-bred Poll.
RUNNING STYLE: Bridget's Big Luvy doled out moderate fractions in the Private Terms and had plenty in reserve to hold off Bodhisattva, who had chased him around the course.  But in his maiden score, Bridget's Big Luvy sat fourth in the early going before rallying to score late.  That suggests he won't need the lead tomorrow, though it might be nice to have.
"I'm going to let him be him.  That's one thing he does not like is he does not like to be grabbed a hold of," said Englehart, the trainer.  "A couple races, you know, not to anyone's fault except for just getting to know him better, but one thing I told [jockey] Angel [Cruz] going into the Private Terms, just take the nice long hold and let him do his thing, whether you're sitting second, third on the outside or you're on the lead, don't worry about it.  It doesn't matter if he's behind horses, it doesn't matter if he's on the lead, he'll run, just let him do his thing."
CONNECTIONS: Bridget's Big Luvy is owned by  Tom O'Grady, who purchased him out of that Fasig-Tipton sale, and is trained by Jeremiah Englehart.
Englehart has won more than 700 races in his career with purse earnings of more than $13 million.  His signature career win came when he conditioned Ria Antonia to a win in the 2013 Breeders' Cup Juvenile Fillies.
Young rider Angel Cruz, who piloted him to his Private Terms win, will once again be in the irons.  "Angel knows him and he's going to take a nice long hold of him and wherever he puts him is going to be fine," said Englehart.
What did Cruz think about the Private Terms victory?  "When I asked him to go, he just kept going!" he exclaimed.
HEY, WAIT… WHO'S BIG LUVY?  Said Englehart, "Bridget is one of the owner's daughters.  He has two daughters, Bridget and Molly and a son Dan, and Big Luvy was Bridget's—I believe it was either her blanket or teddy bear.  Tom told me and I forgot, but it was either her blanket or teddy bear when she was younger, so he's actually named after her teddy growing up or blanket growing up, and she used to call him Big Luvy."
[su_box title="
G1 ARKANSAS DERBY ENTRIES
" style="glass"]
G1 ARKANSAS DERBY ENTRIES
The Truth or Else (15-1)
Mr. Z (10-1)
Bridget's Big Luvy (20-1)
Madefromlucky (8-1)
Bold Conquest (20-1)
American Pharoah (1-2)
Far Right (9-2)
Win the Space (30-1)
[/su_box]