by Frank Vespe
The view of Maryland racing should be sharper come April, the Maryland Racing Commission heard today.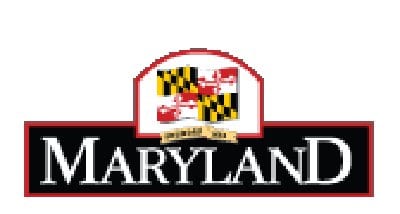 Tim Ritvo, Chief Operating Officer of the Stronach Group, which owns the Maryland Jockey Club (MJC), told the Commission at its week-delayed monthly meeting that the company was in the process of upgrading the outgoing signal to high-definition.  That initiative will mean that the Pimlico spring meet will be broadcast in HD, and by the time racing returns to Laurel in the fall, that signal, too, will go out in HD.
"We just think that if you're a major player in this industry, and it's such a visual sport, that you have to send it out on the best possible signal you can," Ritvo said after the meeting.  "Is there a real [return on investment] on that? Probably not.  But you would hope that it's more of an attractive signal that people would watch because it's clearer, crisper."
Ritvo, who declined to say how expensive the project was, other than calling it "very expensive," portrayed the move as part of the company's efforts to "make racing cool again."
"It's a visual sport because 85 to 90 percent of our money comes from off-track betting sites, so we got to do a good job with the show," Ritvo added.  "We think we've done a really good job at Gulstream and Santa Anita and we want to continue to try to do that in Maryland."
Another new initiative Ritvo unveiled to the Commission today is a new, 1600 square foot off-track betting facility, slated to open at Baltimore's Horseshoe Casino in time for Kentucky Derby weekend.  After a period of years in which the company's OTB network shrank, the opening will mark, Ritvo hopes, a new era of growth.
The Horseshoe, he believes, is a natural spot.  "We're in two different, competitive businesses," he pointed out.  "How do we share customers?  How do we cross-promote?"
The MJC is working on a deal to hold its annual Preakness party at the Horseshoe this spring, with the casino, in turn, having a presence in the Preakness infield's corporate village.
Though Ritvo acknowledged that the growth of advance deposit wagering had taken a toll on Maryland's shrinking OTB network — only the Riverboat in Colonial Beach remains as an off-track betting facility — he said that he believes there's still a place for them.
"There's the aspect of people who want to go out to a club, hang out with their friends or whatever, and bet on some races," he said.  "It's an entertainment component of the whole sport."  He added that the company has already begun looking "in the Frederick area" for a spot for another off-track facility.
Ritvo also informed the Commission of numerous other steps that the MJC has taken or is taking, including a renovation of the Sports Palace at Pimlico, new "high roller" rooms for big players, and consideration of renovating backside employees' dorms.
Commission Louis Ulman, who was not reappointed to the Commission by incoming governor Larry Hogan (R), told Ritvo, "We commend you.  We haven't heard a program like that in many years."
In other Commission activity, the Commission reviewed the case of trainer Jonathan Maldonado-Santiago, who has trained in Maryland as Jonathan Maldonado since 2009.  Maldonado allegedly sold a mare, Jazz, "without the permission, authority, or knowledge" of owner Angel Rubio of ARS Racing Stable, according to assistant attorney general Chris Lord, and pocketed the $30,000 of proceeds.  Rubio complained to the Commission's stewards who, after a hearing in which Maldonado, on the advice of counsel, did not testify, hit him with the stiffest penalty they can: a 90-day suspension and referral to the Commission itself for additional action because of "the integrity issues," chief steward Phil Grove said today.  Lord, on behalf of the state, pushed for a one-year suspension; attorney Alan Foreman, representing Maldonado, urged leniency, pointing out that a lengthy suspension would effectively destroy Maldonado's career and that the case had more of a he said-she said feel, with both parties stipulating that they had done business for several years on a handshake and an oral say-so and intimating that Rubio had taken action as payback when Maldonado had ended their business relationship.  The Commission's final ruling: a one-year suspension, with 11 months stayed as long as Maldonado a) abides by the terms of a settlement agreement between Rubio and him; and b) does not incur any racing violation that would result in a suspension of 15 days or longer.  If he violates either of those provisions, then the full 12-month penalty would be enforced.