Wagering handle in Maryland — and on the live Maryland racing product — fell in 2014, mirroring troubling national trends.
The Maryland Jockey Club reported today that the company's total wagering handle dipped 5.3 percent in 2014, to $436.3 million, down from over $460 million a year ago.  For the nation as a whole, meanwhile, wagering fell 2.8 percent, to $10.55 billion, according to Equibase.
Wagering handle is typically divided into three categories: live (money wagered by patrons at the track on the live product); export (money wagered by bettors elsewhere on the given track's live product); and import (money wagered at the track on other tracks' races).
In Maryland, the biggest culprit in the wagering drop is the continued softness in the import market.  Industry analysts had fretted that the opening of slots parlors in Anne Arundel County, near Laurel Park, and Baltimore would pose a grave challenge to the simulcast business; and those dire predictions seems to be coming true, as import wagering dropped more than 10 percent on a year-over-year basis.  The import has also been hurt by the rise of advance deposit wagering via computer and the concomitant decline in off-track wagering facilities; other than the racetracks themselves, Maryland now has just one OTB, in Colonial Beach.

Wagering on the Maryland product itself did better, though it, too, declined versus 2013.  It declined about three percent, and, when adjusted for days lost to inclement weather in 2014, the daily average fell a bit over one percent.  The handle on the live product — that is, live plus export handle — averaged about $2,215,500 in 2014, down from $2,242,100 a year ago.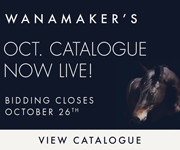 Nationally, handle has fallen from more than $15 billion wagered in 2003 to $10.55 billion this year — a drop of over 30 percent.
And in 2014, all of the sport's major economic indicators continued to drop: wagering, purses, race days, races, and starts all fell.
With foal crops having declined substantially in recent years — from more than 32,000 as recently as 2008 to an estimated 21,275 in 2013 — the industry's challenges only figure to get tougher.
The picture going forward may be somewhat brighter in Maryland, however.  Breeding has actually picked up in Maryland in the last year or two.  The number of mares bred in Maryland rose more than 16 percent in 2014 versus the prior year.