by Frank Vespe
"This is the best December in my three years on the [Maryland Racing] Commission," chairman Bruce Quade intoned towards the end of Tuesday's Commission meeting.
That may be a suspiciously low bar.  Some recent December Maryland Racing Commission meetings have seemed more like Festivus gatherings: heavy on the airing of grievances, light on everything else.
But Tuesday's year-ender was something else entirely.
If short meetings and "best" are synonymous, Quade surely wasn't kidding.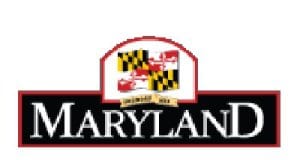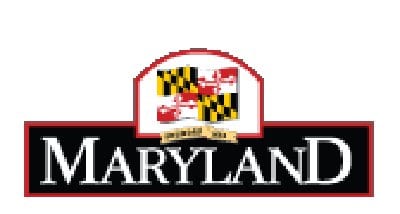 The Commission marched through a light schedule in a snappy 25 minutes, quickly enough that at least one would-be attendee found himself walking in right as the meeting ended.
The one item that seemed likely to consume some time — a hearing in which jockey Trevor McCarthy is disputing a pair of suspensions — was postponed.
That meant that there was little of note on the agenda, so that would-be attendee hadn't missed much.
The new Maryland Jockey Club leadership team of Sal Sinatra and Tim Ritvo was introduced.  They described themselves in part as a former groom (Sinatra) and jockey (Ritvo), and Quade drew chuckles when he jokingly suggested that meant they had something to fall back on. They promised that Maryland had the full attention and commitment of the Stronach Group, which owns the tracks.
In recent years, the Maryland standardbred industry has often brought to mind the old joke about the struggling business.  "It's on its back," the owner said.  "But at least it's looking up."
But when Tom Cooke, of the Cloverleaf Standardbred Owners Association (CSOA), delivered his report on the state of the Maryland standardbred industry mid-meeting, it sounded suspiciously like the patient might be trying to rally.  Purses are up, he said, and breeding activity has jumped noticeably.  The Commission approved the dates for the Maryland Standardbred Race Fund — the standardbred industry's state-bred and state-sired program — with nary a dissent.  CSOA has a five-year deal in place for continued racing at Rosecroft.
To be sure, beneath the smooth surface, some choppier waters await.  The spat between Monarch Content Management and the MidAtlantic Cooperative has meant that a number of East Coast and Midwestern tracks are not receiving the signal from Monarch tracks, including Laurel Park.  At year's end, the cross-breed simulcasting agreement between standardbred and Thoroughbred interests will expire, leaving the sides — with a lengthy history of difficult negotiations — to hammer out another deal.  And the recent changes atop the Maryland Jockey Club have introduced some uncertainty into the mix.
And Quade did sound something of a cautionary note, advising the industry, "We need to have that same philosophy [of working together] when we all go to Annapolis [to the legislature] for whatever reason."  That might seem an obvious thought, but it often hasn't been how the industry has operated.
Still, the Commissioners weren't particularly in a mood to think about going to Annapolis, or crossbreed simulcasting, or whatever challenges might lie 'round the next corner.
In fact, they weren't getting much past December 25.  And they had no grievances to air, at least not today.
Pointing to chairman Quade, commissioner John McDaniel summarized the meeting thusly: "Pass the word on to Santa: he's been good this year."