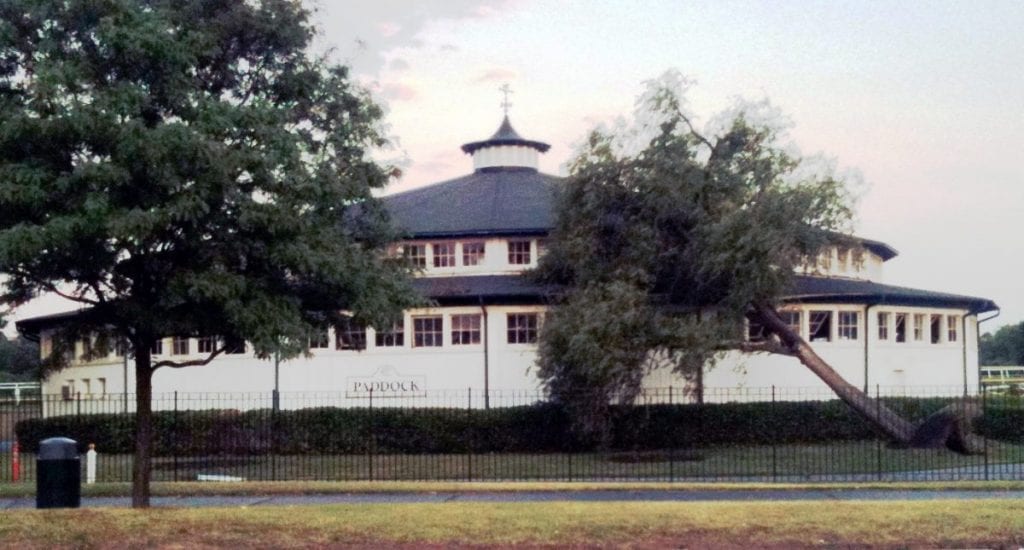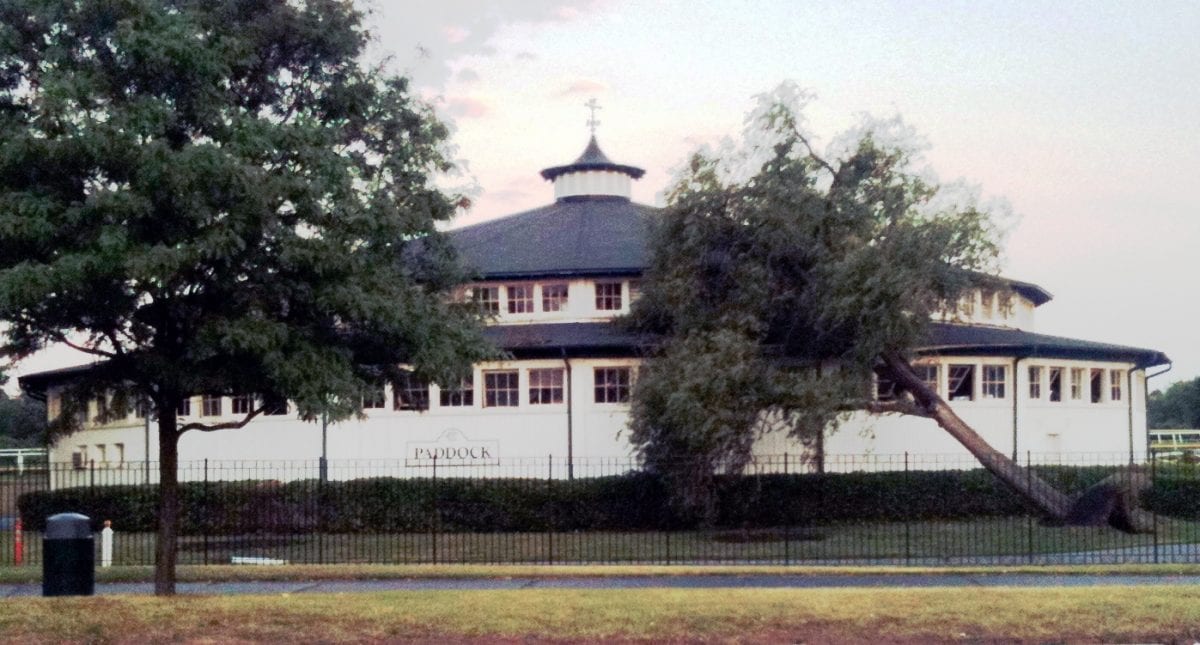 by Frank Vespe
The battle for the presidency of the New York Thoroughbred Horsemen's Association (NYTHA) continues to grow more stranger and more contentious — both in the Empire State and among mid-Atlantic horsemen.
In a "Back to the Future" moment yesterday evening at Laurel Park, the board of directors of the Maryland Thoroughbred Horsemen's Association (MTHA) voted retroactively to approve a letter sent out a week ago endorsing Rick Violette for NYTHA president.  Then it endured a tongue-lashing from Terry Finley, who is running against Violette and who had stopped in on his way home from Kentucky.
That seemed about par for the course in a strange election in which the sides disagree even about what the key issues are and where the candidates stand on them — and during which even a full-throated endorsement may not be an endorsement at all.
"It's time for the new breed of leaders to come forward," Finley, the founder and president of West Point Thoroughbreds, said afterwards.  "I spoke from the heart; we can't be doing stuff like that. We live in America; we don't live in Moscow with Putin."
The "stuff like that" that roused Finley's ire was last week's controversial endorsement letter.
That letter, putatively signed by the heads of the Thoroughbred Horsemen's Associations of Illinois, New Jersey, Maryland, Pennsylvania, and Delaware, said in part, "For all he has done for all horsemen, all of our organizations throughout the country and for racing, we wholeheartedly and without reservation ask you to show your support and appreciation by casting your ballot for Rick Violette and the incumbent NYTHA directors."
Yet, according to a Paulick Report story, none of those organization's boards had approved the endorsement.  Moreover, Delaware Thoroughbred Horsemen's Association president Michael Gorham denied having granted permission for the use of his name or his organization's logo.
"It was very disappointing," added Finley, who called the letter "fraudulent."
Disappointing was a milder term than some MTHA rank-and-file and board members used to describe president Tim Keefe's decision to sign the letter absent board input.
"It was completely inappropriate," said board member Larry Johnson  prior to the meeting.  "It speaks to changes I thought were occurring that I now wonder about."
Prior to the meeting, Johnson described his concerns as twofold: first, the process issue of the failure to bring the endorsement to the board, and second, the substantive question of whether it is "the proper role of the MTHA to weigh in on an election in another state."
Board member Michael Horning agreed, particularly with the latter point.  "We don't have a dog in this fight," he said.  "We don't have any business sticking our neck in New York politics and issues that don't even concern us."
Keefe said that, while he believed the organization's endorsement of a candidate was proper, he would handle similar circumstances differently.  "I do regret not bringing it to the executive committee," he said, promising to do so in the future.
And Keefe and others argued for MTHA involvement because, they said, to some extent, New York sets the agenda for the racing nation.  "This election has national ramifications," he said.
Foremost among those, supporters of the letter said, is the issue of raceday medication, particularly furosemide (Lasix).
"The issue is raceday medication," said Alan Foreman, who serves as general counsel to both the MTHA and NYTHA and is the chairman of the umbrella Thoroughbred Horsemen's Associations group.  The Finley candidacy, he said, "is designed to change the dynamic on raceday medication."
"I think it's appropriate for us to support people that support the THA and all the hard work it's done, particularly in the area of medication," said trainer and MTHA board member Ferris Allen after the meeting, "and to stand up against the people that are trying to put in place medication policies that are detrimental to the horse [such as banning Lasix]."
Asked to approve or repudiate the endorsement letter — an odd request, given its issuance on October 29 — the board voted to approve it.  Johnson, Horning, and trainers Graham Motion and Michael Trombetta voted against approval.  Board members Christine Bricker, Ellen Charles, and Bob Manfuso were not in attendance.
For his part, Finley says that his position on Lasix has been misrepresented and argues that, regardless, there are bigger issues facing New York racing than that of raceday medication.
"Anyone who says I'm anti-Lasix is absolutely speaking an untruth," Finley said.  "I understand that some horses need Lasix, particularly at the smaller tracks, but that doesn't mean we shouldn't explore alternatives.
"Once we took a look at governance and eight years of workers' comp and $18,000 in the PAC fund — it's like, hey, this is our lives," Finley went on.  "Every day you hear about handle dropping, handle dropping, handle dropping — and we're fighting about Lasix, and we're knocking the Jockey Club.  We need to bring a new culture, and I hope I do."
In Delaware, meanwhile, the DTHA's Michael Gorham reiterated that he had not seen the letter or authorized the use of his signature or his organization's name and logo.
"The email was sent out without any response from me," he said.  "I never okayed my signature being on it."
Gorham, who said the endorsement letter troubled him "legally and ethically," added, " I don't have anything against Rick, and I don't have anything against Terry.  But if they did that to me — endorsing a candidate in Delaware — I'd be bent out of shape about it."
Gorham added that he intended to bring the matter up at an upcoming meeting of the groups.  "The process to send it out was completely wrong. I don't want that to happen again," he said.  "Believe me, I'm not thrilled with how it went down."
If Finley is right, the letter's signatories may not be thrilled with how the election goes down.  "I think it's already helped me immensely," he said.  "The backlash over that letter has been immense."
Ballots have already been mailed to New York horsemen and must be returned by December 1.
Meanwhile, back in Maryland, Keefe expressed hope that the MTHA  would put the matter behind it and move forward on key issues facing Maryland racing.
That hope, at least, seemed to strike a chord in partisans on both sides.
"Dale [Capuano, an MTHA board member] was right in saying this board has changed," observed Michael Horning.  "There's still some things where we don't have a process that's right, and we're working on that.  Maybe it's a lesson learned for all of us, and for the leadership of the association."