by Jeff Brammer
Six years ago, executives with Penn National Gaming Inc. gathered in an office with reams of paper strewn about, scouring stakes calendars from across the country looking for an opening to raise the stature of racing at Charles Town with a signature event.
First, they settled on April, determining a gap existed in the annual racing calendar for older horses in the handicap division, a void that they would eventually fill with the Grade 2, $1.5 million Charles Town Classic.
Second, they set their sights on late summer and a vacancy they felt presented a prime slot to offer a race for three-year-old fillies gunning for success in the sprint division with an ultimate eye on the Breeders' Cup.
The foundation for the Grade 3, $500,000 Charles Town Oaks – scheduled to hold its sixth installment Saturday night – had been laid.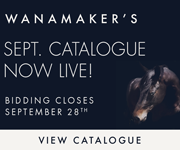 "We wanted to pick two or three spots in the year where we felt we could create a big splash event," said Erich Zimny, vice president of racing operations at Hollywood Casino at Charles Town Races. "We knew back then we had to create some events and some races to help raise the profile of our track. To bring some positive attention to it and bring some quality to it that some people weren't necessarily used to seeing."
The success of the Charles Town Classic has been well chronicled. The first graded stakes race in the history of the 81-year-old track, the six editions of the Classic (2009-2014) have produced the track's best-ever racing days while also attracting some the biggest names – both human and equine – in Thoroughbred racing.
Yet the Charles Town Oaks has also enjoyed significant growth during the same time period. Inaugurated in 2009, the Oaks has seen its purse double from its initial offering of $250,000, while hosting a cast of competitors who collectively have registered 24 graded stakes victories.
Among those were two Breeders' Cup Filly & Mare Sprint victories by Groupie Doll, who finished a game second in the 2011 Charles Town Oaks.
The race acquired graded stakes status last December and will see its purse set at $500,000 after running at $400,000 each of the past four years.
The Charles Town Oaks stood as the richest sprint for three-year-old fillies in the country in 2010 and 2011 before the Grade 1 Test at Saratoga increased its purse to $500,000 in 2012.
"We thought this was a very good spot on the calendar," Zimny said. "We didn't want to throw that $500,000 on there right away. We kind of wanted to build it into that. But very early on the thought was to get a grade on it. We were pretty confident we'd be able to do that."
The Charles Town Oaks will serve as the feature Saturday night, the highlight of a stakes-rich card that also includes a pair of $100,000 races going seven furlongs, the Wild and Wonderful for three-year-olds and up and the Pink Ribbon for older fillies and mares.
Three stakes with purses of $50,000 apiece also have been carded for West Virginia-breds.
Three-time graded stakes placed Miss Behaviour tops an overflow field of 12 entries for this year's Charles Town Oaks.
Size, who won the Grade 3 Iowa Oaks in June for trainer Bill Mott, is also among the 10 priority runners entered for the two-turn, 7-furlong sprint over the Charles Town dirt.
There are two alternate entries waiting to fill possible scratches.
But Pennsylvania-bred Miss Behaviour figures to the post time favorite come 10:30 p.m. on Saturday.
After winning the Miss Preakness in May at Pimlico, the Phil Schoenthal trainee was given more than two months off before three consecutive second-place finishes in graded stakes races in New York.
On June 29, Miss Behaviour finished second in the Grade 3 Victory Ride at Belmont Park.
She was later beaten by one length in the Grade 1 Test on Aug. 2 at Saratoga before again finishing second in the Grade 2 Prioress on Aug. 30, also at the Spa.
All of the runners will be trying to emulate the success enjoyed by some of the previous Charles Town Oaks champions.
Run in mid-August the first year, the Oaks was quickly moved to a more accommodating slot in late September, attracting more prestigious fields along the way.
In all, the 46 fillies that have lined the starting gates in the Oaks have won 24 graded stakes races and hit the board in 55 others.
The list of previous winners includes Four Gifts (2009), Derwin's Star (2010), Strike the Moon (2011), Book Review (2012) and So Many Ways (2013).
[boxify cols_use ="3″ cols ="6″ position ="right" box_spacing ="5″ padding ="3″ background_color ="gray" background_opacity ="10″ border_width ="1″ border_color ="blue" border_style ="solid" height ="275″ ]CHARLES TOWN 
OAKS POST
 POSITIONS
Stormy Novel (8-1)
Miss Behaviour (5-2)
Nesso (12-1)
Executive Allure (8-1)
Honey's Ryan (15-1)
Pixie Dust (15-1)
Saintly Joan (10-1)
Kiss to Remember (6-1)
Size (7-2)
Agua Regia (10-1)
(AE) Discreetly Elusive (6-1)
(AE) Sky Crew (15-1)[/boxify]
Strike the Moon is the only previous Charles Town Oaks winner that hasn't won a graded stakes race, either before or after running at Charles Town.
"The first Charles Town Oaks was run in August and we were pleased with the field we got," Zimny said. "But we thought if we could move it back four or five weeks, after the Test, which at the time was run on Travers Day, we'd still give those fillies a good gap going into the Breeders' Cup Filly & Mare Spring.
"That's how it evolved and we've had some pretty good success with that."
Other graded stakes winners such as Groupie Doll, Her Smile, Hot Summer and C C's Pal have also run in the Charles Town Oaks, each lending their past and future credentials to help boost the event's reputation.
Derwin's Star, the eventual winner of the Grade 3 Bed o' Roses, set the Charles Town Oaks stakes record of 1 minute, 24.64 seconds in 2010.
"Part of the deal with 3-year-old fillies is their best days and signature wins may be in front of them," Zimny said. "These are still young horses. When Groupie Doll was in our barn area and stepping on our track, did I think that we'd have a two-time Eclipse Award champion and eventual Hall of Famer? No. But those horses can kind of develop into that as this race goes on."