by Frank Vespe
Savvy bettors handicapping today's Caesar's Wish Stakes at Laurel Park noted that both Brown Rice and Tupancy Links had finished ahead of Steady N Love in prior races.
Savvier bettors realized that it didn't matter, as the Steady N Love of earlier days has given way to a new, improved version.  Sent off at 7-10 in a field of seven sophomore fillies, Steady N Love bided her time behind the loose on the lead speed of longshot Aviddiva, looped up three wide, and gradually wore down that rival for a 1 3/4 length victory, her first in stakes company.
Like many young horses, Steady N Love, owned by ZWP Stable and Non Stop Stable, after floundering for a while, seems to have figured out what the game is all about.
The filly recorded her second straight victory under Victor Carrasco, building off a 20-length score in allowance company in her last start.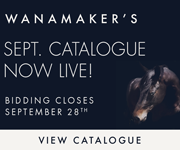 "She broke well. When I saw a couple of the runners break out front I just took a hold of her and waited to make one move," Carrasco said. "I had plenty of confidence and thought we would go by the longshot (Aviddiva) really easy but she didn't stop trying."
New Zone rounded out the trifecta.
"She's just a gutsy filly," said trainer Gary Capuano of Steady N Love, a daughter of Not for Love out of the Malibu Moon mare Slow and Steady.  "She tries, and she gives it everything she's got."
For all that, Aviddiva's gameness and his own horse's immaturity gave him concern in mid-stretch.  It had appeared that Steady N Love would draw off to an easy win, but Aviddiva fought back along the rail.
"She's still a little green," said Capuano.  "Today, coming thru the stretch, it was like, is she waiting on this horse?"

She wasn't, and it raises the question: how has a horse who failed in allowance company, who went off in the Wide Country at 22-1, become an animal who thrashed allowance rivals by 20 lengths and, today, earned her first stakes win?
Capuano pointed to the big step forward she took in the Wide Country.
"I was tickled to death with that race," he explained.  "Obviously, she wasn't going to be [Taris] that day.  She got in a little trouble around the turn and then was closing nice."
And since then?
"She just kinda improved," he said.
Apparently so.
Next up, if all goes according to plan, will be the Twixt Stakes for Maryland-bred fillies at Pimlico.  Then, Capuano thinks, another start or two followed by a well-deserved rest.
"She's not a real big horse," said Capuano.  "We'd like to be able to give her a break sooner or later.  She needs some filling out."
In the meantime, he is optimistic to see continued development.  "I think she will get better," he said.  "She tries hard.  She's a nice filly."
(Featured image by Laurie Asseo.)