From a Thoroughbred Racing Associations release
Scott Wells, president and general manager of Remington Park and Lone Star Park, was re-elected for the second year of his two-year term as President of the Thoroughbred Racing Associations (TRA) at its annual Board of Directors' meeting Tuesday at the Ft. Lauderdale Marriott North Hotel in Ft. Lauderdale, Fla.  Wells has been on the TRA Board since 2005.
The TRA Board also re-elected Peter N. Berube as Vice President, Joe Wilson as Secretary, William I. Fasy as Treasurer, and Christopher N. Scherf as Executive Vice President.
Wells directs the operations of Remington Park in Oklahoma City and Lone Star Park in Dallas, which are part of Global Gaming Solutions, the racing, gaming and entertainment division of the Chickasaw Nation.
Berube serves as Vice President and General Manager of Tampa Bay Downs in Oldsmar, Fla. and has been with the organization for 19 years. He has been a member of both the TRA and Equibase Boards since 2007.

Wilson is Chief Operating Officer-Racing Operations for Greenwood Racing which owns Parx Racing, Atlantic City Race Course and is a partner in Freehold Raceway. He has more than 30 years of experience in the racing industry including 15 years with Greenwood and 17 years between Amtote and Scientific Games. He has been a TRA Director since 2002.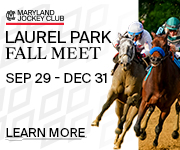 Fasy is President of Delaware Park and has more than 35 years experience in the hospitality and entertainment business. He has served as TRA Treasurer since 2001.
Scherf has been the TRA Executive Vice President since 1988. Prior to joining the TRA in 1982, he was Director of Press Relations for the New York Racing Association.
Newly elected to the TRA Board as Directors or Alternates were Howard "H" Withers for Fair Grounds, Darren MacDonald for Hastings Racecourse, and Eric Halstrom for Canterbury Park. Scott Wells was added as director for Lone Star Park.
The TRA serves as a strong and unified voice of the Thoroughbred racetrack operators and includes 48 member associations conducting racing at 41 racetracks in the United States and Canada.