by Frank Vespe
The Maryland Racing Commission today voted by a 5-2 margin to implement a program to boost the state's beleaguered breeding industry, a step several stakeholders described as crucial to the future of that industry.
The vote followed a contentious debate in which one Commissioner suggested that the Commission was "railroading [the proposal]" and a horsemen's representative avowed that the timing "couldn't be worse."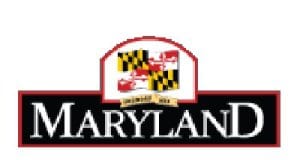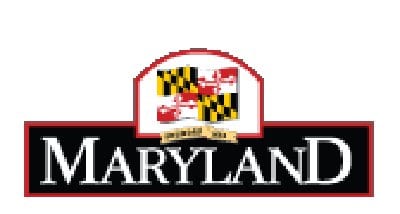 The proposal approved today had been developed by a task force, convened by Maryland Racing Commission chairman Bruce Quade to identify ways to promote breeding in the state, which has declined precipitously in recent years.  Its most controversial provision would employ purse account funds to enhance purses for Maryland-bred runners.  The overall value of purses would not change, though the change would lead to a small reduction in purses for non-Maryland-bred horses.
Under the proposal, which has the support of both the Maryland Horse Breeders Association (MHBA) and the Maryland Jockey Club, which owns the racetracks, in 2013 and 2014 three percent of purses would be reprogrammed to support enhancements for Maryland-breds that finish in the money in non-claiming races and in claiming races in which the horse is entered for at least $10,000.
That reprogramming would dedicate about one million dollars to state-breds, allowing for a 20 percent enhancement for Maryland-breds in 2013 and 2014.  In 2015 and beyond, the amount  reprogrammed would rise to six percent, enabling the enhancement to rise to 30 percent and apply to horses at all levels.
Advocates of the proposal believe that the proposal is both vital and urgent and will provide both an immediate boost to breeding in Maryland and longer-term stability.  "This program will allow breeding to flourish in the future," Commission chairman Quade averred.
[pullquote]This program will allow breeding to flourish in the future," Commission chairman Quade averred.[/pullquote]
Cricket Goodall, executive director of the MHBA, told the Commission that it had her group's "full support for moving ahead."
And Tom Chuckas, president of the Maryland Jockey Club, said that his organization supported the program "on a multitude of levels."  In particular, Chuckas said that he "absolutely" believes that there will be attempts next year in Annapolis to reduce or eliminate racing's share of slots proceed; an initiative to boost breeding and its attendant jobs and open space benefits, he claimed, could help to head those off.  "I think it resonates well in Annapolis and the state," he said.
But critics pointed to a process in which, they claimed, neither other stakeholders nor commission members had seen the final version of the proposal prior to the meeting.
Commissioner Louis Ulman said that though he had "basically no" issue with the substance of the proposal, the process troubled him, leading to his "no" vote.  "I thought the stakeholders and the commissioners should have had time to review the proposal," he said.
Alan Foreman, general counsel of the MTHA, was visibly exasperated.  "How does the Commission have the authority to direct where specific  purse money goes?" he asked, adding that he would "certainly" ask for an attorney general's opinion about the legality of the action.
Foreman further maintained that the horsemen and breeders — often at odds in recent years — had gradually grown closer together; he suggested that the Commission should "nurture " that process.  But this proposal, he said, "could create disharmony" at the very moment that the industry needed to come together.  "The timing," he added, "couldn't be worse."
Commissioner Mary Louise Preis rejected that notion, however.  "We've seen this [proposal] in various forms for months," she said.  "This has got to be done; I think we need to go forward."
[pullquote]This has got to be done; I think we need to go forward," said Commissioner Preis.[/pullquote]
And go forward the Commission did.  Commissioner John Franzone joined Ulman in opposing the proposal, while Commissioners David Hayden, Thomas Winebrener, and Ernest Grecco joined Quade and Preis in support.
"I think it is a terrific day for breeding, owning, and racing a Maryland-bred," said task force member R. Larry Johnson, who is also a member of the boards of both the MTHA and the MHBA.  "I will foal more mares in Maryland."
Commissioner David Hayden, who was a member of the task force, agreed.  "The program is beneficial to anybody who breeds and races horses in Maryland," he said.
And Quade added, "I believe very strongly that we did the right thing.  It was crucial that it be instituted immediately."