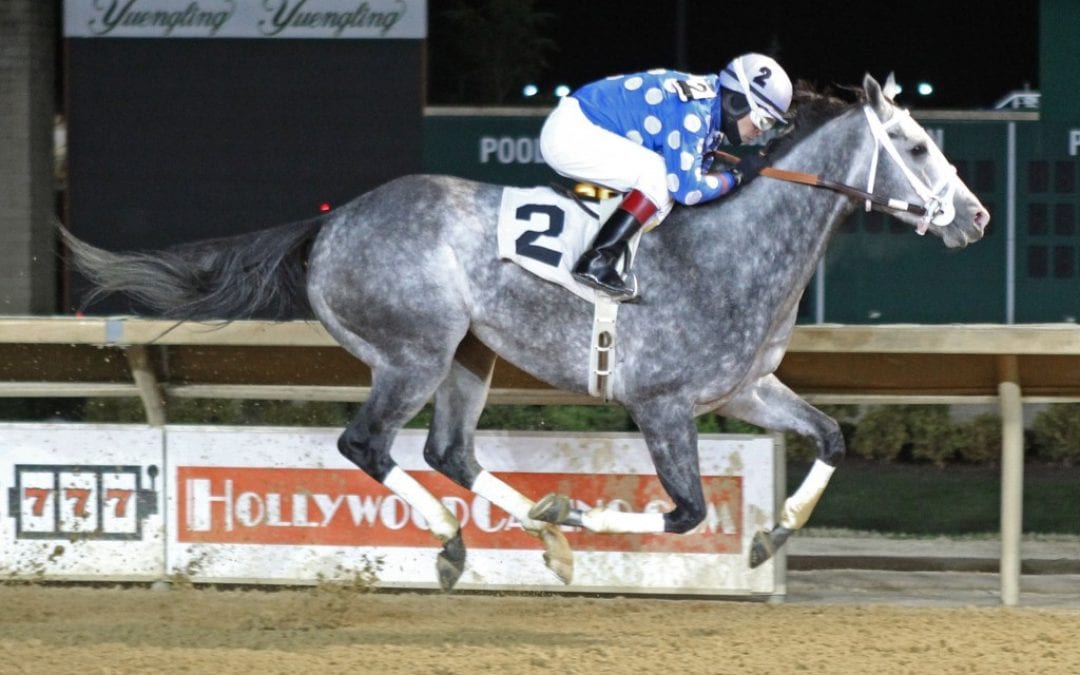 Runnin'toluvya earned his third straight stakes in Saturday's A Huevo at Charles Town, wrapping up top older male honors at the track.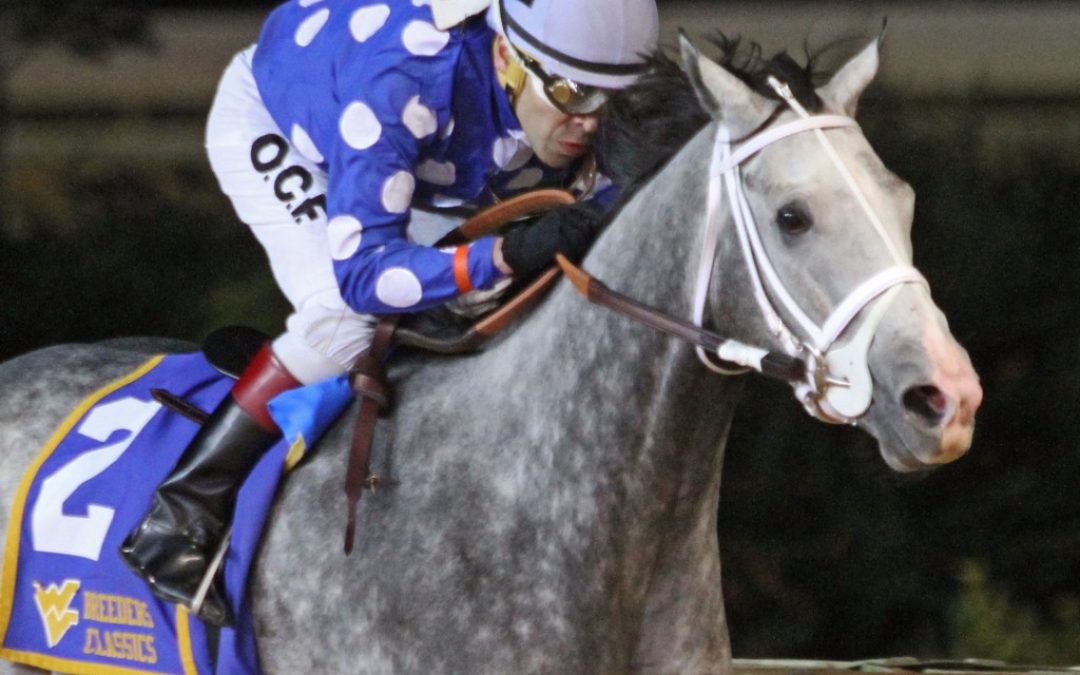 WV Breeders Classic champ Runnin'toluvya is the odds-on choice in the $50,000 A Huevo Stakes set for Charles Town Saturday night, but he'll have to overcome hard-hitting North Atlantic.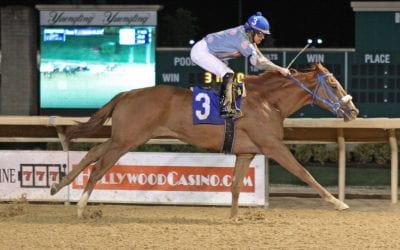 Scottish Man, a 12-1 outsider, remained perfect in two two-turn starts at Charles Town with an upset win in Saturday's West Virginia Futurity.
WVBC Moscarelli Memorial winner Burnin Ring O Fire looks to go four-for-four with a win in tonight's West Virginia Futurity.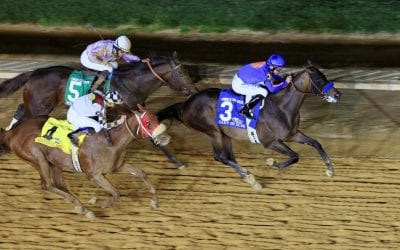 Discreet Lover is set to be the latest in a growing line of runners to compete in both the Charles Town Classic and the Breeders' Cup Classic in the same year.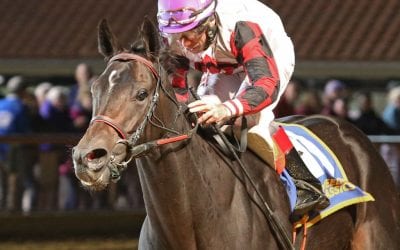 Scythe upset the WVBC Dash for Cash today to give owner-trainer-breeder Leslie Condon her first-ever WVBC win.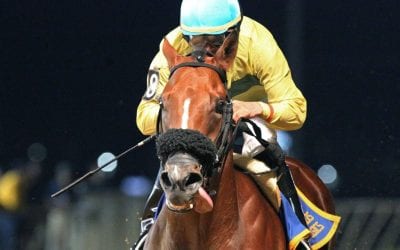 Our first-ever WVBC Trivia Quiz is here. Think you know your WVBC trivia? Go ahead and prove it here!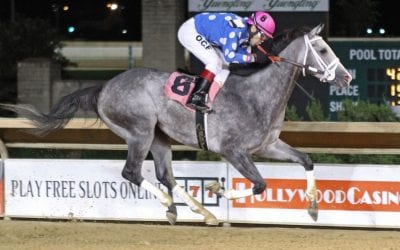 Fifteen offspring of local sire Fiber Sonde are in WV Breeders Classics races Saturday, including the favorites in the two biggest races, the Classic and the Cavada.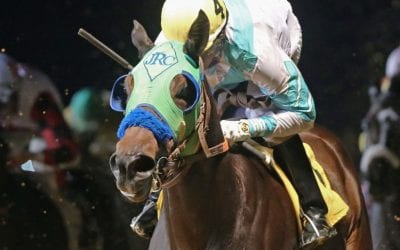 Trainer Jeff Runco looks to have contenders in eight of the nine WV Breeders Classics stakes in what he calls "our Breeders' Cup."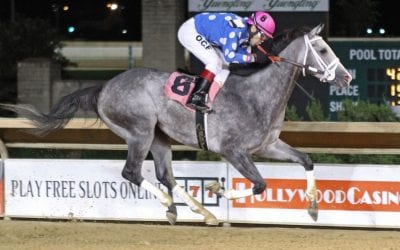 Trainer Tim Grams expects to saddle only three horses on WV Breeders Classics night. But Moonlit Song and Runnin'toluvya give him a shot to take the two biggest races on the card.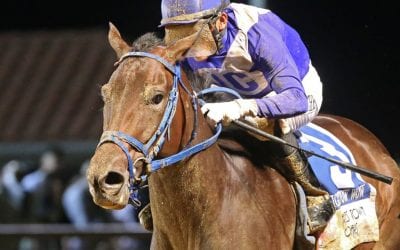 Late Night Pow Wow upset the G3 Charles Town Oaks to give local trainer Javier Contreras his first graded stakes win.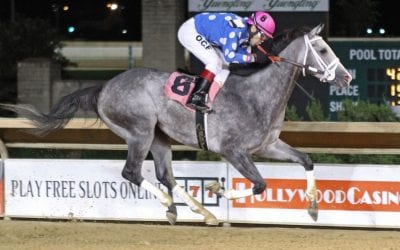 Many questions were answered on the Charles Town Oaks undercard, none more emphatically than that provided by Runnin'toluvya.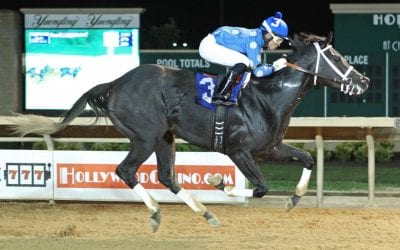 With Moonlit Song (6-5 in the Sadie Hawkins) and Runnin'toluvya (8-5 in the Frank Gall), trainer Tim Grams might be poised to have a big Saturday at CT.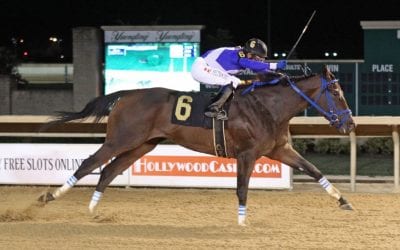 Late Night Pow Wow has mostly dominated her state-bred rivals, so trainer Javier Contreras has decided to take a shot with her in the Grade 3 Charles Town Oaks.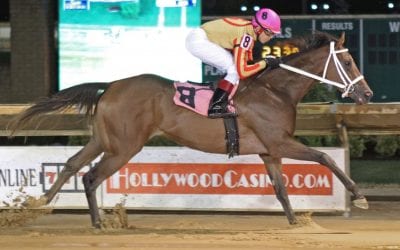 Two weeks ago, debut juveniles Parisian Diva and Amelia Bedelia impressed in their debuts. Saturday at Charles Town, they're slated to face each other in the Rachel's Turn Stakes.