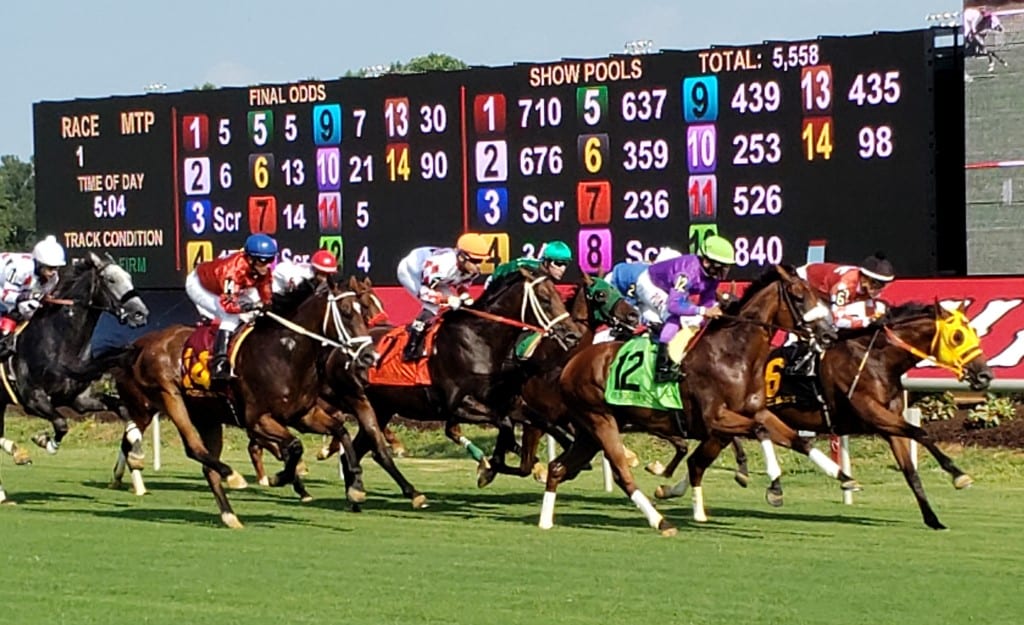 The 18-day 2020 Colonial Downs racing schedule will include an expanded array of stakes, including the addition this year of MATCH Series races.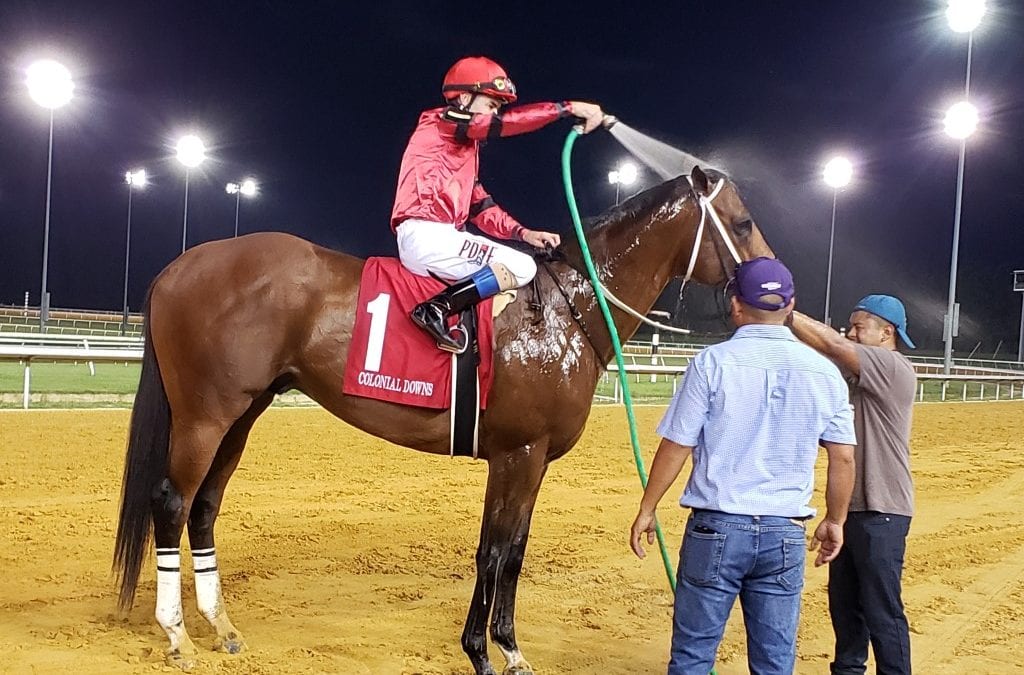 On closing night at Colonial Downs, horsemen came from far and wide to take advantage of one last chance to put on a show.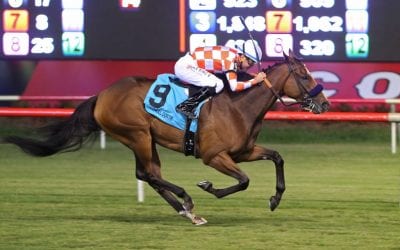 The Colonial Downs meet closed Saturday with five Virginia-bred races, including a rare visit by Kent Desormeaux to New Kent to win the Camptown.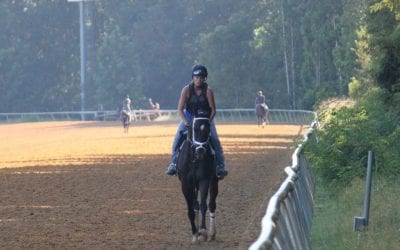 The powerful barns of Graham Motion and Michael Stidham squared off on Virginia Derby night, winning three each, while firster Four Wheel Drive dazzled.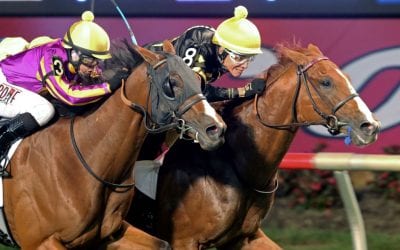 On Colonial's big night, English Bee was a narrow winner of the Grade 3 Virginia Derby, while Carnival Colors took the Virginia Oaks.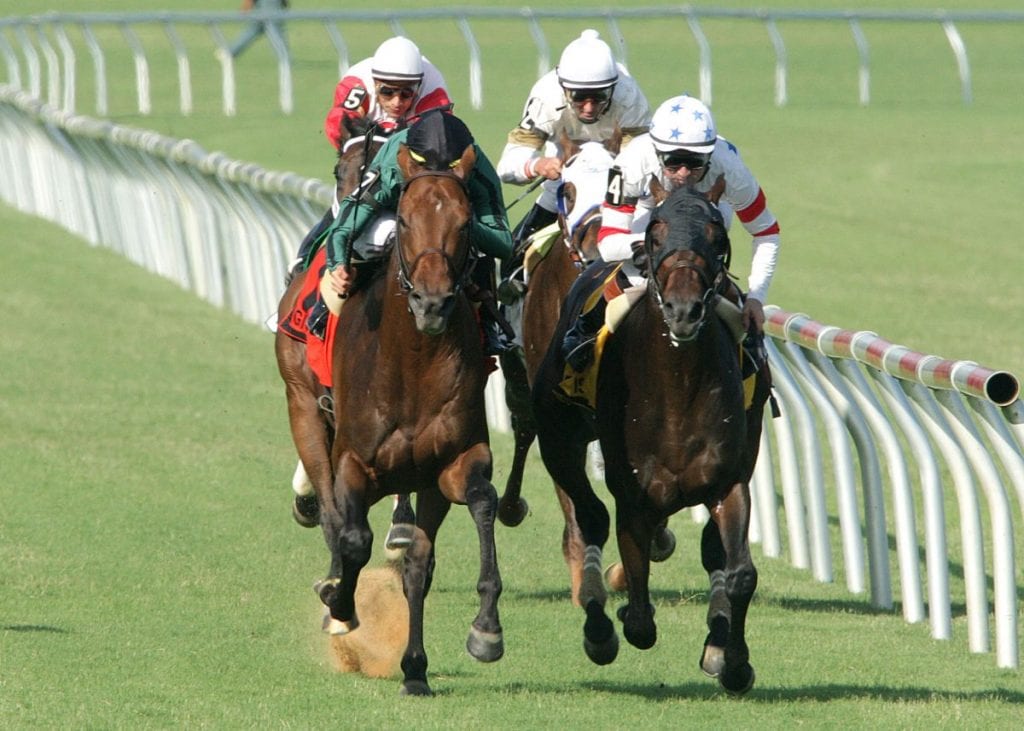 We break down today's Virginia Derby by the numbers, from 0.60 all the way up to 104. What do they mean? Read on…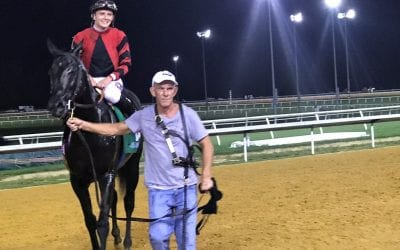 It was an eventful weekend at Colonial Downs, and fortunately by Saturday, the excitement was on the racetrack with familiar faces taking the feature.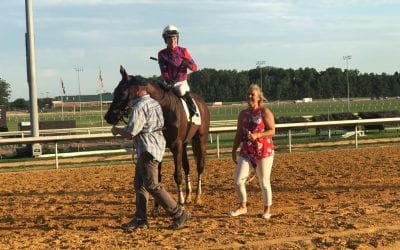 It was like old home week as familiar faces thrived in several Virginia-bred stakes Saturday at Colonial Downs.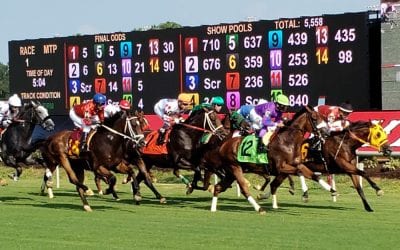 Full fields and a festive crowd turned out for the rebirth — after six years — of the new Colonial Downs.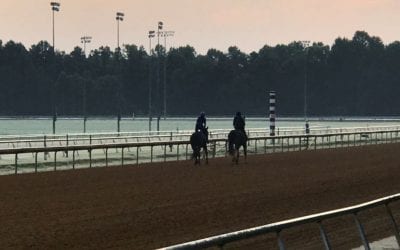 Some familiar faces, as well as some newcomers, are among the trainers anxiously awaiting Thursday's kickoff of the Colonial Downs meet.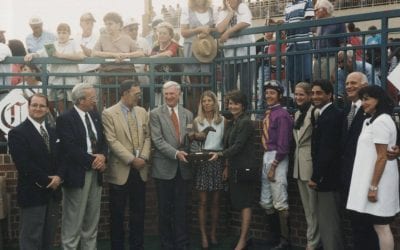 While he's best known for spoiling Real Quiet's Triple Crown bid, it was at Colonial Downs that the career of Victory Gallop began to take flight.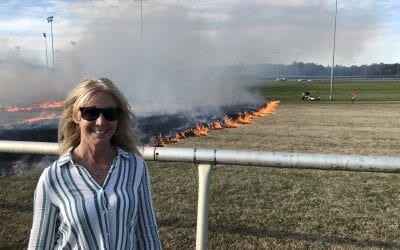 In the season of the comeback, Colonial Downs took another step towards its own yesterday with the burning of its turf course to promote new growth.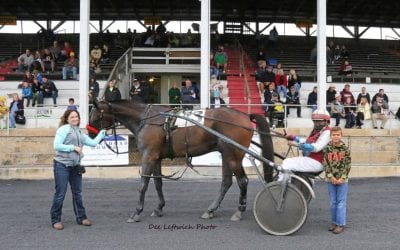 Driver Sam Miller won a harness race at Shenandoah Downs on Sunday — the 84-year-old's first win in nine years.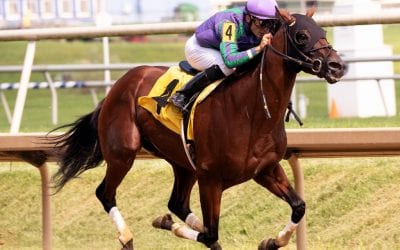 Four Virginia-bred stakes were taken off the turf at Laurel last Saturday – but owners, trainers, and jocks were undeterred and the show went on.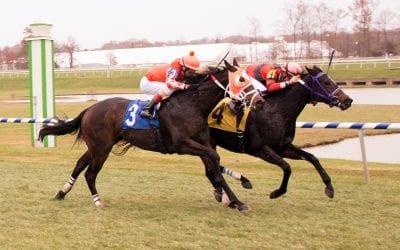 Gilpin Stakes winner Do What I Say and Camptown Stakes winner Northern Eclipse square off in Saturday's Gilpin at Laurel Park.