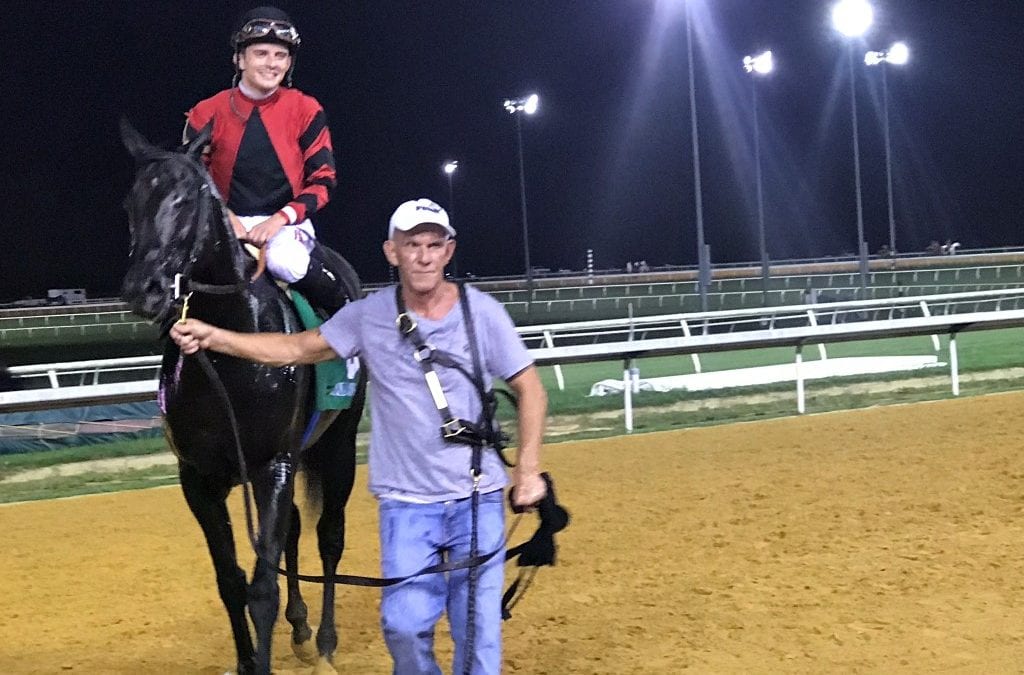 It was an eventful weekend at Colonial Downs, and fortunately by Saturday, the excitement was on the racetrack with familiar faces taking the feature.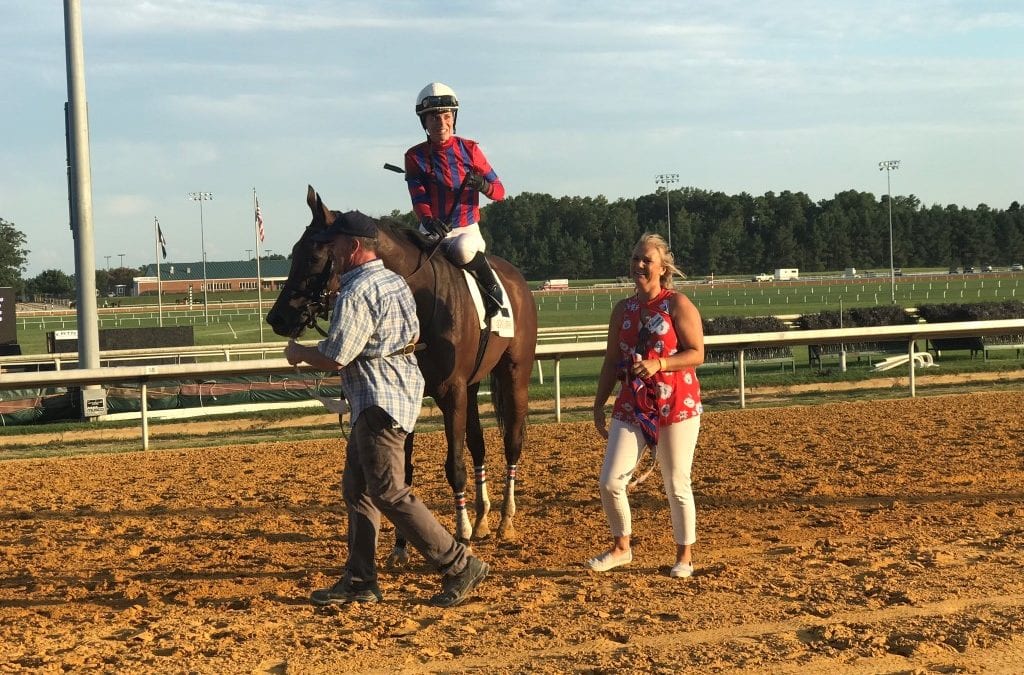 It was like old home week as familiar faces thrived in several Virginia-bred stakes Saturday at Colonial Downs.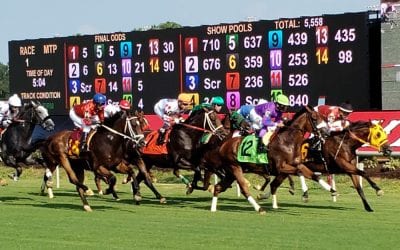 Full fields and a festive crowd turned out for the rebirth -- after six years -- of the new Colonial Downs.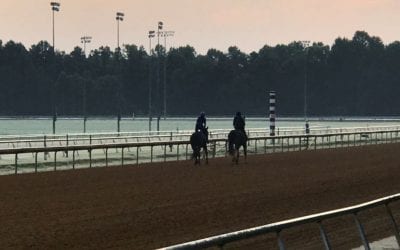 Some familiar faces, as well as some newcomers, are among the trainers anxiously awaiting Thursday's kickoff of the Colonial Downs meet.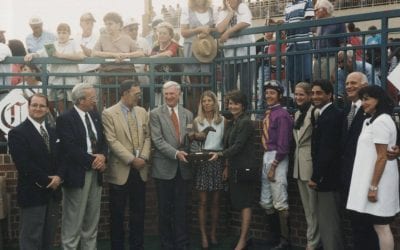 While he's best known for spoiling Real Quiet's Triple Crown bid, it was at Colonial Downs that the career of Victory Gallop began to take flight.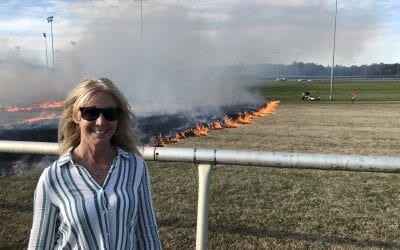 In the season of the comeback, Colonial Downs took another step towards its own yesterday with the burning of its turf course to promote new growth.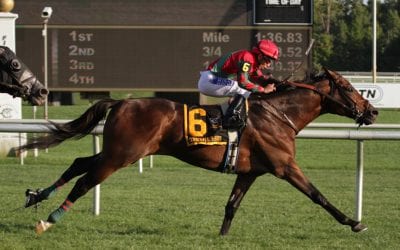 Virginia-bred One Go All Go and Virginia-raised Sadler's Joy will meet again as two logical contenders in Saturday's Pan American Stakes at Gulfstream Park.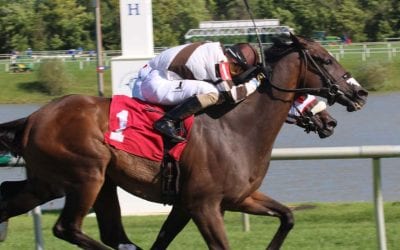 Old-timer Two Notch Road and newcomer Northern Eclipse took Virginia-bred sprint stakes at Laurel Park this afternoon.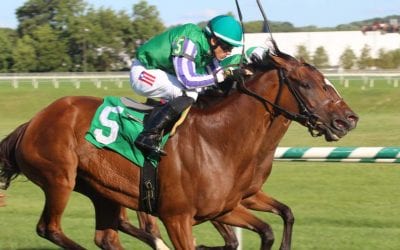 A series of 50-50 calls that worked out led Sweet Sandy to the winner's circle -- and trainer Danielle Hodsdon to her first stakes win -- Saturday.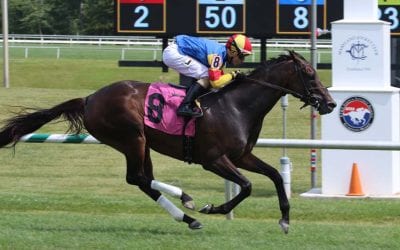 Queen Caroline, a two-time stakes winner at Laurel, is among 95 nominated to four Virginia-bred stakes slated for Laurel August 5.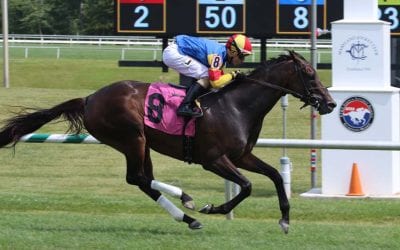 Defending champs returned in several Virginia-bred stakes this afternoon at Laurel Park but only one could defend the crown.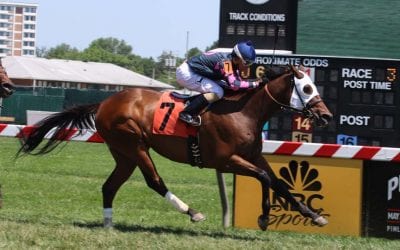 Graded stakes winners Ben's Cat and Rose Brier top a day of six stakes races at Laurel Park.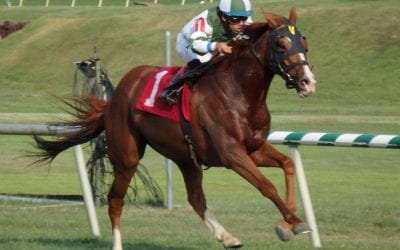 Renown may be the only horse in training -- ever -- to own wins at Laurel, Delaware, Keeneland -- and Great Meadow (to say nothing of Wexford, in Ireland).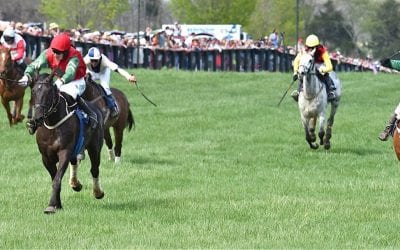 Saturday's Virginia Gold Cup races, including three on the flat and five over jumps, brings plenty of old familiar faces back together on the race track.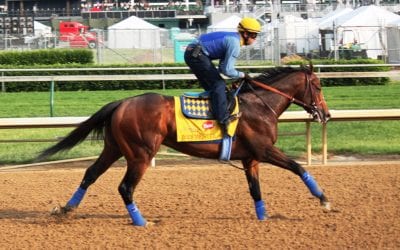 Five years ago, Bodemeister almost won the Kentucky Derby and then the Preakness. How might wins have affected Virginia's struggling thoroughbred industry?