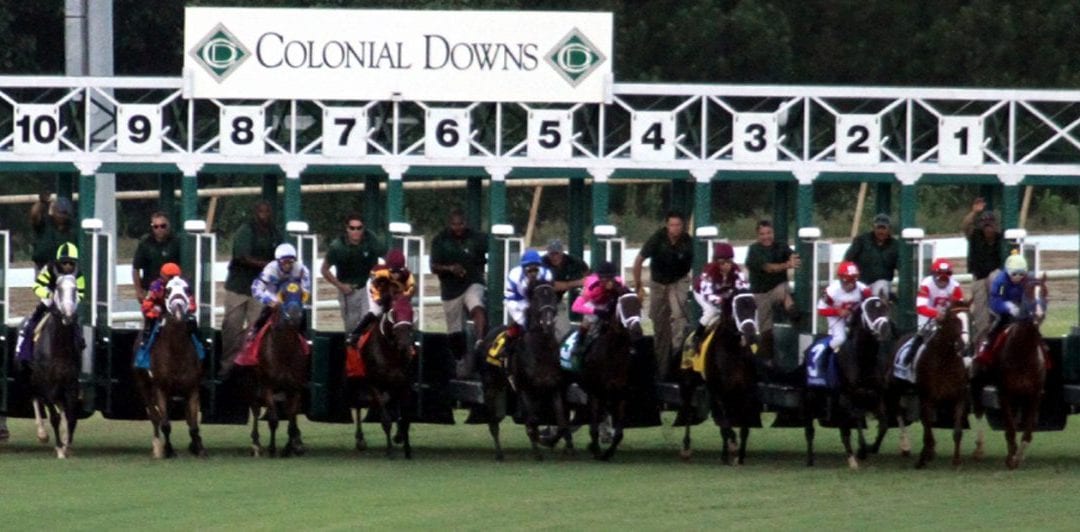 With the last (or perhaps second to last) Virginia Racing Commission meeting before the meet complete, Colonial Downs moved one more step closer to its August meet.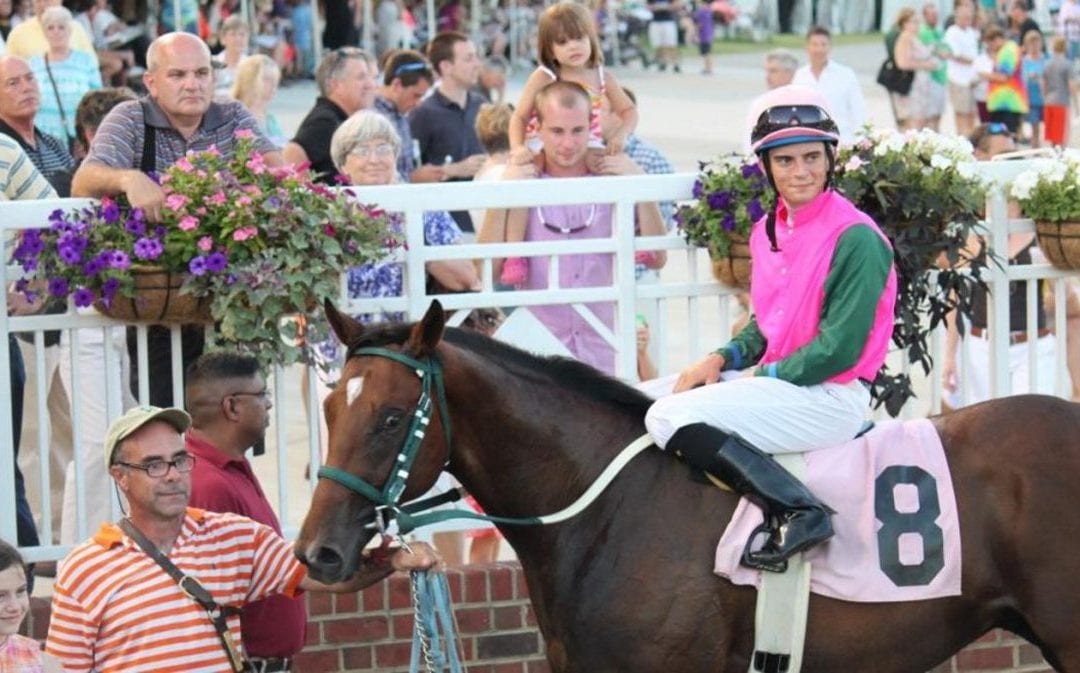 The minimum fee earned by a jockey at Colonial Downs will be the highest in the Mid-Atlantic at $125.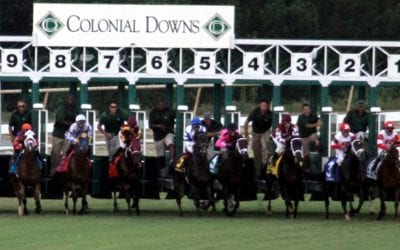 The upcoming meet at Colonial Downs will feature free general admission, and other options will be available this weekend.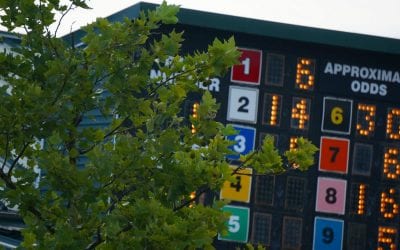 Colonial Downs will seek referenda allowing it to operate wagering facilities in Danville and Dumfries, the latter in Northern Virginia.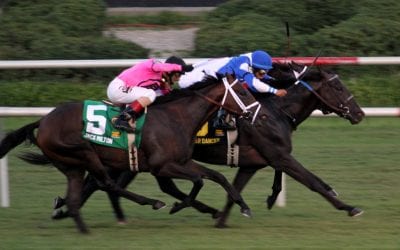 Colonial Downs announced its stakes schedule and released its condition book Thursday.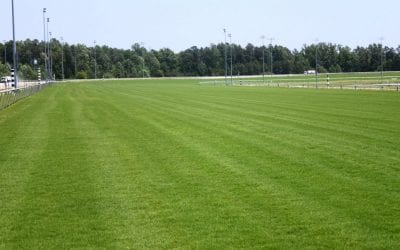 The turf at Colonial Downs. Photo by Nick Hahn. The turf course has germinated back to green. Stone dust has been drawn from the dirt track. The new infield toteboard is set to arrive next week. Backstretch dorms are being refurbished. The summer...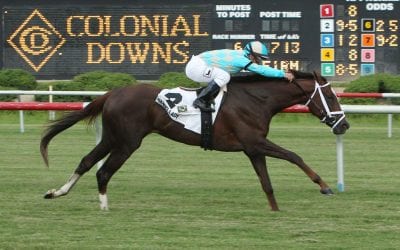 Colonial Downs and the Virginia HBPA horsemen's group have agreed to contribute $15 per start to the Thoroughbred Aftercare Alliance.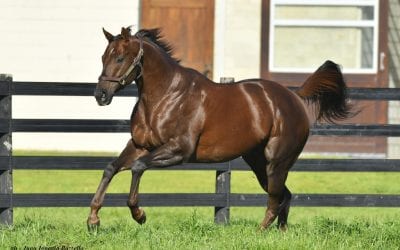 The Virginia Thoroughbred Association (VTA) stallion season auction is set for Tuesday starting at 10:00 a.m.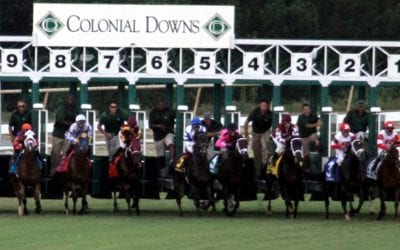 The Maryland Jockey Club stakes schedule, through Maryland Million day 2019, features 65 stakes, 13 graded, at Laurel and Pimlico.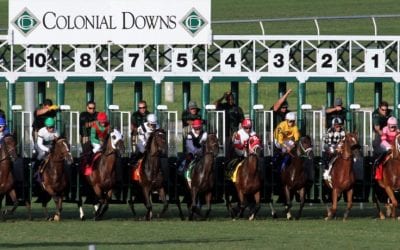 Regulations governing historic racing machines in Virginia must have greater flexibility and discretion if this industry is to thrive, the Virginia Equine Alliance (VEA) argued in a letter to the Commission.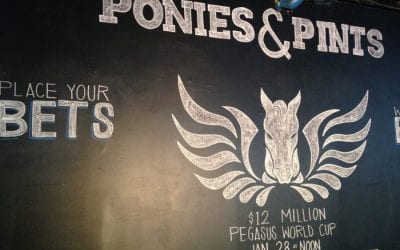 Regulations proposed by the Virginia Racing Commission would allow 3000 historical racing terminals statewide while calling for one day of live racing per 100 terminals – at least 30 for max buildout.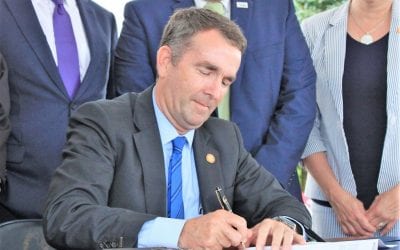 Virginia Gov. Ralph Northam on Friday held a ceremonial signing of legislation that will help reopen Colonial Downs for live racing in 2019.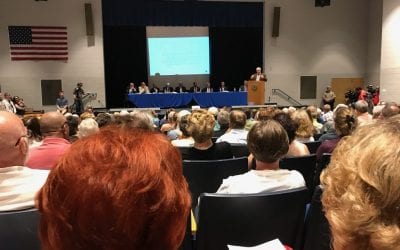 An overflow crowd at a New Kent County town hall meeting largely welcomed the return of Colonial Downs, while casting a wary eye at a proposed Indian casino.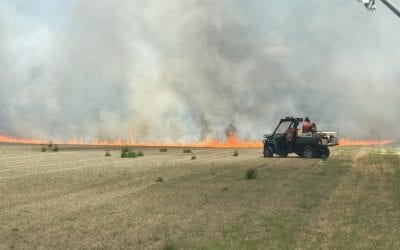 Colonial Downs set its turf course aflame Tuesday, another step towards the return of live racing to New Kent County.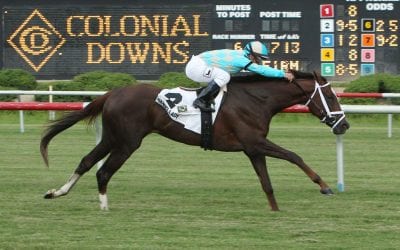 The Virginia Equine Alliance, the umbrella group representing the state's horse industry, is applauding a new state law and the sale of Colonial Downs.