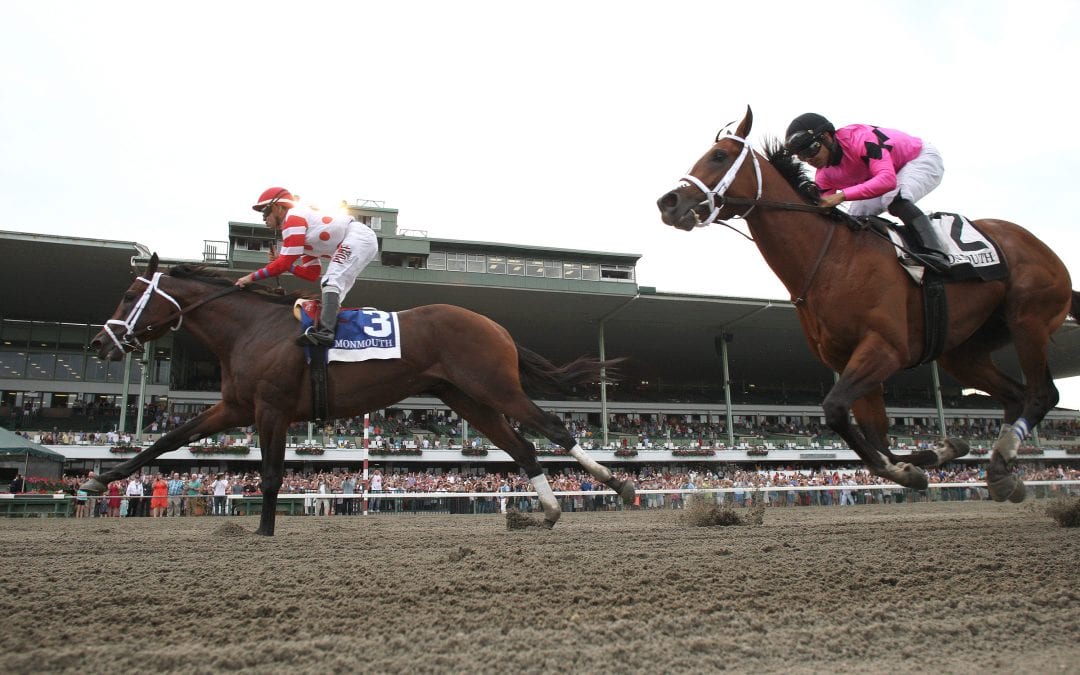 King for a Day upset Kentucky Derby first-past-the-post Maximum Security, a 1-20 favorite, to win the Pegasus at Monmouth Park.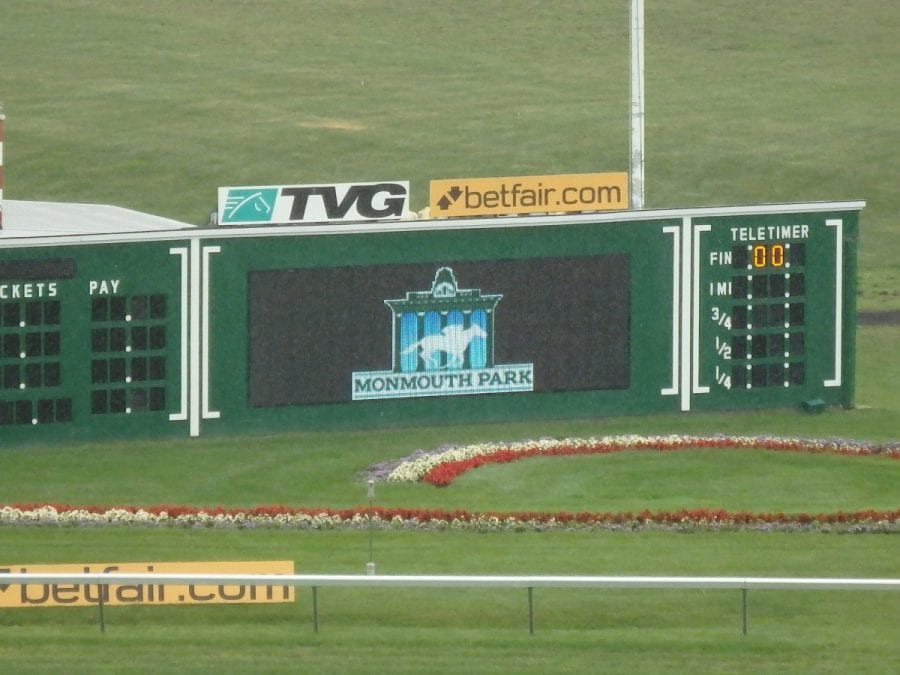 Maximum Security, DQed from a Kentucky Derby victory, is an overwhelming favorite in Sunday's Pegasus Stakes at Monmouth Park.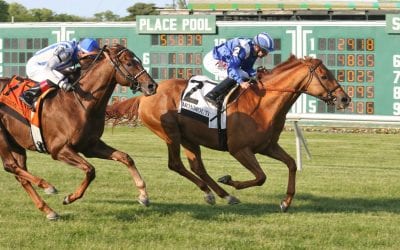 Almanaar and Sunny Ridge were won the first graded stakes of the year at Monmouth Park.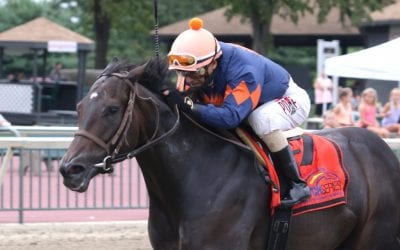 The ever-resilient jockey Jose Ferrer, 54, hopes to defend his Monmouth riding title just two years after suffering a nearly career-ending injury.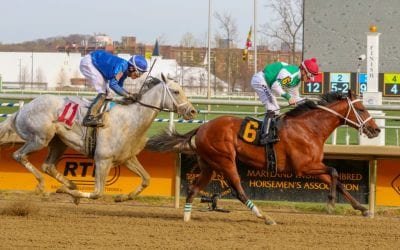 Familiar names like Diamond King and Projected headline the G2 Monmouth Stakes and G3 Salvator Mile Saturday at Monmouth Park.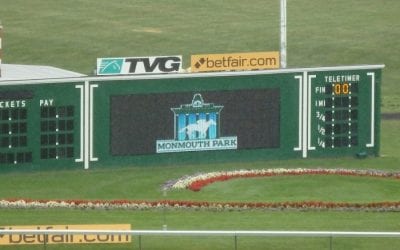 With track announcer Frank Mirahmadi committed to Santa Anita Park until late June, Jason Beem will fill in at Monmouth Park until then.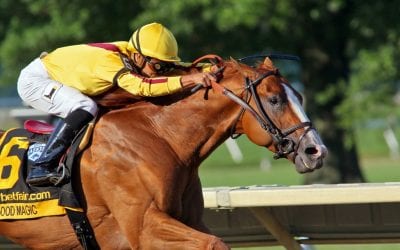 Good Magic was dominant in the Grade 1 Haskell Invitational Sunday at Monmouth Park to stake his claim as the best three-year-old still in training.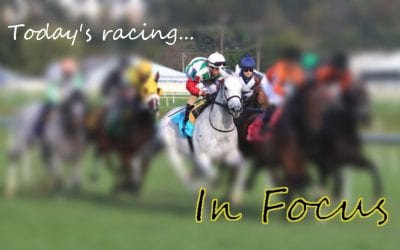 Today's In Focus guide analyzes two MATCH Series races, plus Haskell picks and analysis and a Derby Bill podcast!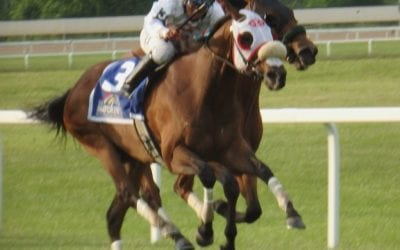 Eight-year-old Oak Bluffs will aim for his second win in the MATCH Series in Sunday's Wolf Hill Stakes at Monmouth Park.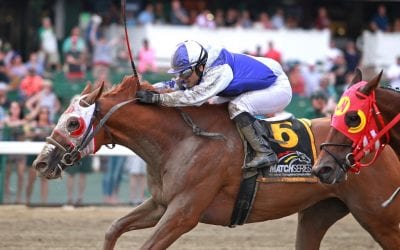 Remembering Rita, a onetime claiming horse-turned-graded stakes winner, looks to keep his good roll going in the G3 Monmouth Cup Sunday as part of the MATCH Series.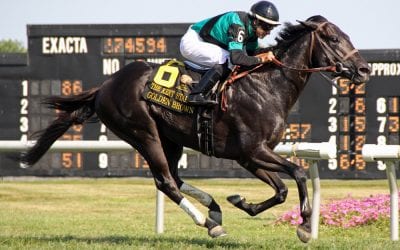 New Jersey-bred Golden Brown is one of two Monmouth-based horses hoping for big things in Sunday's Haskell Invitational.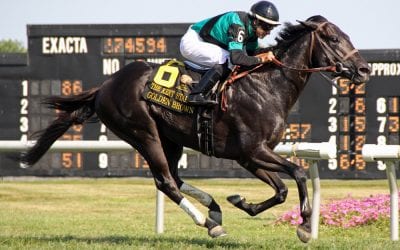 Golden Brown, the NJ-bred who upset the Grade 3 Kent at Delaware Park, will run in Sunday's Grade 1 Haskell Invitational.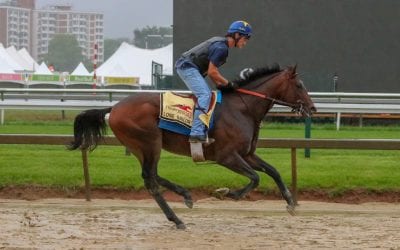 Lone Sailor will make his next start in Sunday's Haskell Invitational, trainer Tom Amoss said.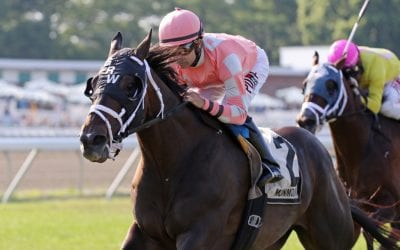 After finally overcoming traffic in the lane, Majestic Dunhill cruised to a handy score in the My Frenchman Stakes Saturday at Monmouth.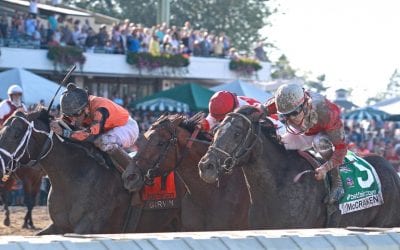 Good Magic and Gronkowski are among 44 horses that have been invited to the Haskell Invitational, Monmouth Park announced today.