Handicapping the Pennsylvania Derby day card
Mike Valiante

September 22, 2023
The premier day of racing in the Delaware Valley is coming up on Saturday, September 23 at Parx. The Pennsylvania Derby Day card features ten stakes, five of which are graded. Many of the best jockeys in the country are coming in for a share of over four million dollars in purses. Trainers on the card include Pletcher, Cox, Asmussen, Baffert and Brown.
The notes that appear in this column are for fast and firm conditions, although the forecast as of the writing of this column suggests rain is possible. Parx schedules this date in September so that horses with Breeders' Cup hopes can run six weeks out from the big day. I don't know if there are many Breeders' Cup winners on the card, but the racing office has assembled good sized and contentious fields.
The highlights of the card are the Grade 1 Pennsylvania Derby and the Grade 1 Cotillion Stakes. Both offer a $1,000,000 purse.
RACE 7: Grade 3 Greenwood Cup (1 1/2 Miles, dirt)

This race appears to be a three-horse race. Last year's winner #3 Ridin With Biden loves the track and was able to control the pace in the 2022 running and in the prep for this year's race. The logical favorite this year is going to be the #6 Next. He has the best figures and the most class, as well as being proven at the distance. In addition, he should be able to stalk the early pace. The #4 Calibrate also has to be considered, but I would play a straight exacta with Next over both Ridin With Biden and Calibrate.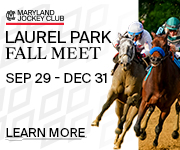 RACE 8: Grade 3 Turf Monster (5 furlongs, turf)
If the race stays on the turf, a filly, #4 Roses for Debra will be a deserving favorite but at a short price. Her figures and consistency are such that she can beat the boys. If the race is moved to a wet dirt surface, both the #1 Beren and #11 Five Dreams are dangerous.
RACE 10: Parx Dirt Mile (1 mile, dirt)
The #5 Gunite is a true Breeders' Cup contender. Best figures and class. The fact that trainer Steve Asmussen chose this race is a likely indicator that Gunite will run in the Breeders' Cup Dirt Mile race this year for the second time. He was competitive last year in that race as well as in graded stakes overseas this winter. Can also handle an off track if rain does come. The shortest price of the day. Use as a key horse in horizontal bets.
RACE 11: Grade 2 Gallant Bob (3yo, 6 furlongs, dirt)
I give #5 Nautical Star the edge in a very competitive race. Lightly raced and second time off the layoff he has every right to improve. Gets Irad and can handle the slop if necessary.  If #9 Ryvit can return to the form he exhibited earlier this year, he also is a danger.
RACE 12: Grade 1 Cotillion Stakes, (3yo fillies, 1 1/16 Miles, dirt)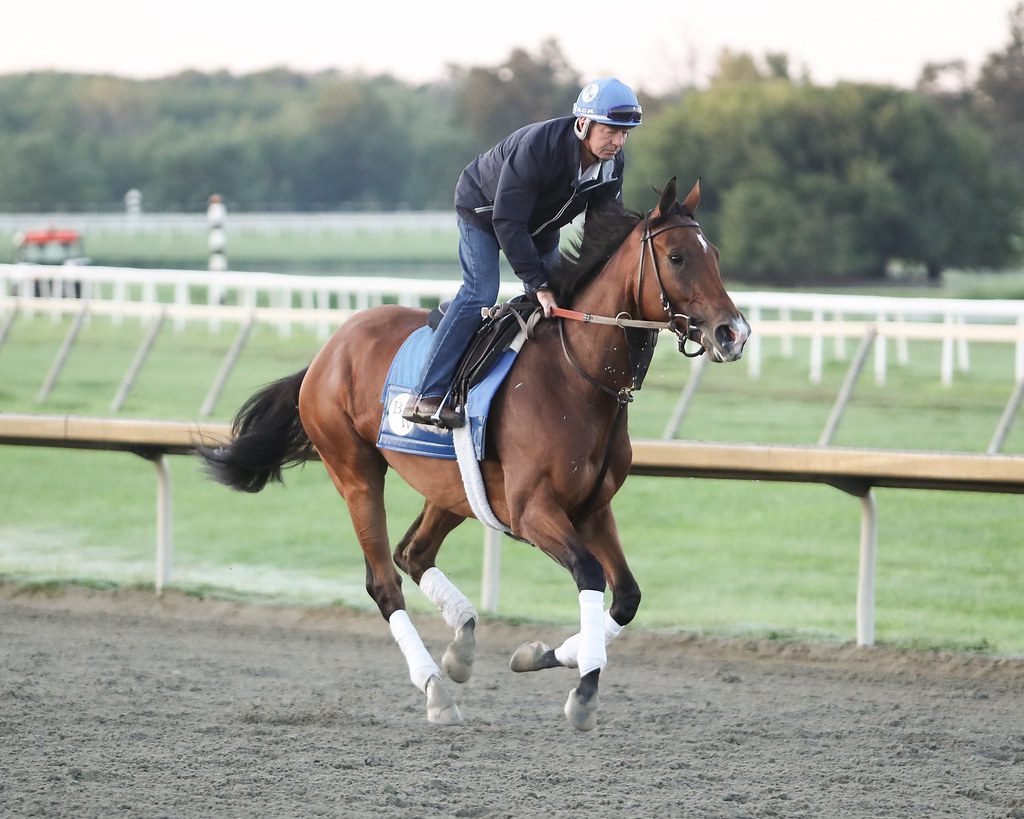 First run in 1969, the 1 1/16-mile Cotillion has included well known winners like Havre De Grace, Songbird and Clariere.
Despite winning the Cathryn Sophia, which is the local prep for this race, the #1 Foggy Night is a throw out for me as her figures are slow. I am also taking a stand against Hoosier Philly, who to me has not improved much since she got a lot of hype last fall.
There are some serious 2023 pp class lines from a number of horses in this race. These include #3 Pretty Mischievous, #5 Occult, and #7 Defining Purpose. They will all be rightfully supported with Pretty Mischievous being the likely chalk.
I am going to back #2 Ceiling Crusher even though she does not appear to class up with these. She has defeated lesser fields easily with the exception of a race where she got a bad start. Her early speed may just be enough to bottom out this field, particularly if the track ends up with an early speed bias as it did last year.
This actually in my mind is a better race this year than the PA Derby. Although these 3-year-olds likely won't be able to beat their elders this year in the Breeders' Cup Distaff, there are a number of classy horses that could be very good next year.
Race 13: Grade 1 Pennsylvania Derby (3yo, 1 1/8 Miles, dirt)
First run in 1979, a list of past winners includes Dixieland Band, Broad Brush, Summer Squall, Macho Uno, Frosted, and 2014 Breeders' Cup Classic winner Bayern. This edition does not appear to be as strong as in past years, but it may offer some value as a betting proposition.
The morning line favorite, #11 Reincarnate (3-1) to me appears vulnerable especially as he is saddled with the outside post. He ran in the Kentucky Derby and is Bob Baffert-trained, so I understand why he will get attention at the windows. He has only raced once since finishing 13th in the Kentucky Derby, and he achieved an easy victory in the ungraded Los Alamitos Derby. He registered his top Beyer figure, a 95, in January, however, and I think there are others in here who have room to improve.
Among those who could improve on their recent efforts are #3 Saudi Crown (who was competitive against Forte in the Jim Dandy last time out), #4 Magic Tap, and #5 Scotland (who ran in the Travers).
If you are looking for a real longshot, #8 Gilmore may be the horse for you. Listed at 10-1 on the morning line, he has the look of a horse who wants to go 1 1/8. His running lines include losses to Arabian Lion and New York Thunder. If he returns to his Woody Stephens number, he will be a danger.
CHECK OUT THE LATEST OFF TO THE RACES RADIO!
LATEST NEWS