Experts' Kentucky Derby picks
The Biz

May 6, 2023
Scratches have taken their toll on the Kentucky Derby, but our experts are still happy to share their Derby picks. Who will wear the roses? Read on.
Scratches have removed favored Forte, the defending two-year-old champion, and Santa Anita Derby winner Practical Move from the field, among others. The five scratches have let in three horses off the also-eligible list, including Santa Anita Derby runner-up Mandarin Hero.
Our seven experts land on Angel of Empire, the Pennsylvania-bred Arkansas Derby winner who has run two boffo races since being stretched out beyond a mile. But it's not a consensus by any means: our seven pickers gave eight different horses 10 points or more (on a 10-5-2 scale).
After Angel, among the horses still in the race, our 'cappers like Tapit Trice, the Bluegrass Stakes winner, and Japanese invader Derma Sotogake, winner of the UAE Derby.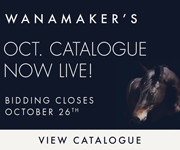 After the top group, several others got 10 points apiece: Florida Derby runner-up Mage, Sham winner Reincarnate, Withers winner Hit Show, and tough-luck Blue Grass runner-up Verifying.
CHECK OUT THE LATEST OFF TO THE RACES RADIO!
EXPERT KENTUCKY DERBY PICKS
| | | | | | | | | |
| --- | --- | --- | --- | --- | --- | --- | --- | --- |
| | | John Piassek | Ted Black | Nick Hahn | Joe Parisi | Eric Rubin | Gary Quill | Joseph Aiello |
| Kentucky Derby | 1 | 7. Reincarnate (KY) (J R Velazquez) | 17. Derma Sotogake (JPN) (C Lemaire) | 14. Angel of Empire (PA) (F Prat) | 2. Verifying (KY) (T Gaffalione) | 8. Mage (KY) (J Castellano) | 1. Hit Show (KY) (M Franco) | 5. Tapit Trice (KY) (L Saez) |
| | 2 | 14. Angel of Empire (PA) (F Prat) | 14. Angel of Empire (PA) (F Prat) | 15. Forte (KY) (I Ortiz, Jr.) | 15. Forte (KY) (I Ortiz, Jr.) | 5. Tapit Trice (KY) (L Saez) | 17. Derma Sotogake (JPN) (C Lemaire) | 14. Angel of Empire (PA) (F Prat) |
| | 3 | 15. Forte (KY) (I Ortiz, Jr.) | 15. Forte (KY) (I Ortiz, Jr.) | 6. Kingsbarns (KY) (J L Ortiz) | 5. Tapit Trice (KY) (L Saez) | 14. Angel of Empire (PA) (F Prat) | 11. Disarm (KY) (J Rosario) | 15. Forte (KY) (I Ortiz, Jr.) |
OUR HANDICAPPERS ARE:
John Piassek, The Racing Biz Maryland handicapper
Ted Black, The Racing Biz West Virginia correspondent
Nick Hahn, The Racing Biz Virginia correspondent
Joe Parisi, The Racing Biz Delaware handicapper
Eric Rubin, host of Better Betting podcast
Gary Quill, co-host of Better Betting and former The Racing Biz Maryland handicapper
Joseph Aiello, The Racing Biz Saratoga handicapper
LATEST NEWS