Off the Pace: Lane Luzzi hoping "you can go home again"
Luzzi, who grew up on Long Island, began his career riding mostly at Laurel, where he rode his first winner, in 2015 and the first half of 2016 before spending the second half of that year in Florida. But since mid-2017, he has predominantly ridden in Texas and Oklahoma.
"With so much uncertainty surrounding the future racing schedule in Texas," Luzzi said, a potential move "was in the back of my mind, when John reached out to me. That uncertainty, along with the chance of riding closer to home at a place like Monmouth Park, is just too much of an opportunity to pass up at this point in my career."
Lane is the son of jockey Mike Luzzi, himself a jockey and a winner of more than 3,500 races in a career that's so far spanned 35 years. In part based on the introduction to the sport through his dad, Lane Luzzi said that he "had always wanted to be a jockey."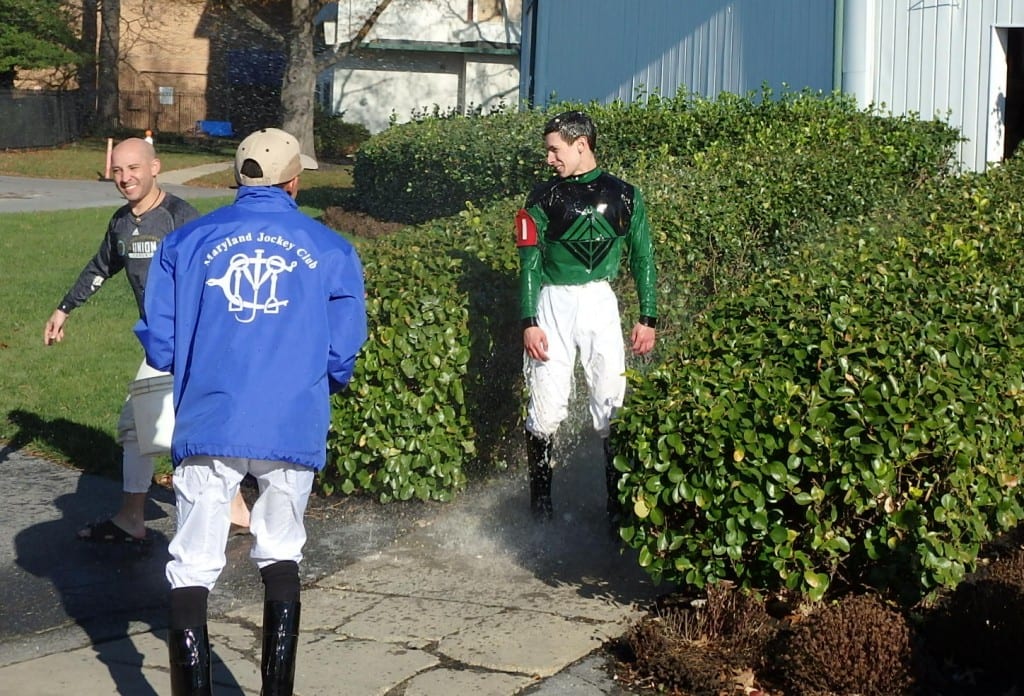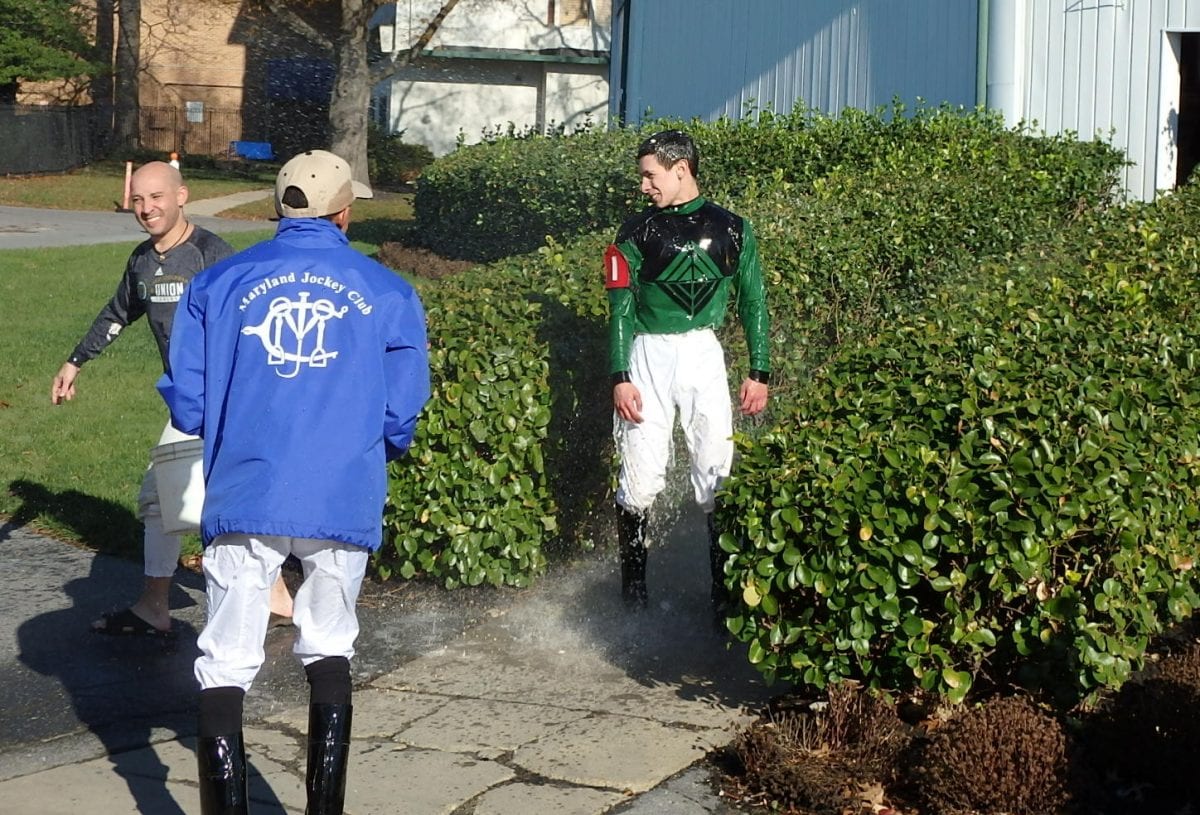 Even though they have been separated by half a continent for the last several years, Lane said that he continued to speak with his father three to four times a day, calling him "my best friend in the whole world" as well as an important mentor both on and off the racetrack.
"Some people don't have that guidance, and it has been great to have my dad in my corner," the younger Luzzi said.
One thing that Luzzi, 25, may find beneficial at Monmouth is its location. The track's proximity to other racing facilities could provide him the chance to grab mounts at other tracks on days when Monmouth is dark.
"Being a jockey is a lifestyle to me. I wake up and I am Lane Luzzi the jockey. It's not just a job for me," he explained. "When the overnights come out, I immediately download them so I can study the form. I can't get enough of racing. If I could ride seven days a week I would."
Of course, all work and no play, etc. So to help keep a balance between work and play, Lane loves to golf. He has a 12 handicap, he said, and on the day of this interview he was scheduled to play a round with his dad.
During his years in Texas he continued to hone his skills. In the last four full seasons, he has really hit his stride, registering 98 or more wins and topping $2 million in purse earnings each year. Last year he logged a career-best of more than $2.6 million banked.
"I feel I can go out on the front end and ride aggressively on the lead, as well as being patient and ride conservatively if necessary," is how he described his style. "I don't think I am a one trick pony, although I do feel I have ridden on the grass particularly well."
Grass courses in Texas, the rider said, tend to be more speed-favoring than East Coast tracks.
Luzzi knows that cracking a new circuit will require hard work, and he hopes to get off to a fast start so that more good mounts will come his way.
Agent Sciametta echoed Lane's sentiment, saying that he'll "just have to go in thinking positive and hope to get off to a good start."
He added, "I am happy to represent Lane this summer at Monmouth. I've been watching him ride for years and I'm thrilled with the possibilities of what we can accomplish together."
Perhaps Lane Luzzi will discover that what he has been searching for is very close to home after all.
LATEST NEWS