Small barns, big results on Private Terms day
Arce, who began training on his own in 2021, has an 11-horse operation based at Parx Racing and gallops his own.
"I feel so blessed, so thrilled, so happy," he said after watching his charge rally from mid-flight to win under jockey Dexter Haddock. Favored Eastern Bay was a troubled third, a length-and-a-half behind the winner..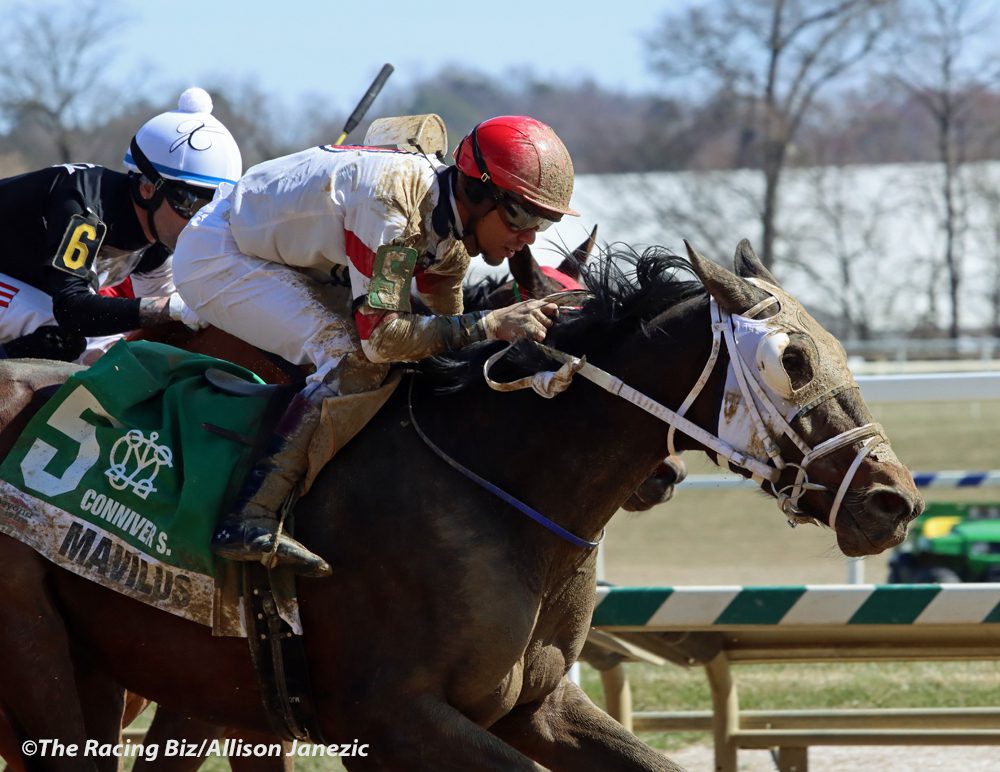 Breezy Gust has now finished first or second in four straight races. The Not for Love was the six-year-old Pennsylvania-bred's first career stakes win. But Arce deflected praise.
"That's a key of our success right now," he explained. "I got so many good people backing me up."
That's exactly how Mancilla sees it, too. With a similarly small operation – Mancilla's horses made 202 starts last year versus 197 for Arce's – Mancilla is coming off a career year, with over $950,000 in purse earnings. So far this year, he's on track to surpass that.
"We feel so good," said the trainer, a winner of over 150 races in his career. "My whole family works together."
That includes wife Sue, and brother Oscar, who gallops Mavilus. Heck, "My daddy, he always tried to help me out," Mancilla added.
Still, the decision to point Mavilus to the Not for Love was perhaps a surprising one. Mancilla and Scheffres had claimed her for just $5,000 in January of 2022. Since, they had run her almost exclusively in starter allowance company, and she'd finished last season with back-to-back wins, the first of them in the Maryland Million Distaff Starter Handicap.
In her first start of this year, the five-year-old Orientate mare, owned by Michael Scheffres, had made a belated move to finish third in a first-level allowance.
They attracted hot-riding Jaime Rodriguez to man the controls. Rodriguez won two races today to bring his two-day total to nine. There was nothing belated about Mavilus today.
"I always talk with my owner, and we make that decision where we should go," Mancilla explained. "This stake was coming up, and we knew it was going to be tough, but she always tries. My brother gets on her every day, and when I talked to him, he said, 'Hey, let's take a shot.'"
NOTES Two horses went down in the second race, a starter allowance for fillies and mares, with Sheknowsthedrill falling over the stricken Lady Macho. Lady Macho was euthanized on the track, while Sheknowsthedrill walked off. Grace Labarre, jockey on Sheknowsthedrill, was transported to the hospital…
LATEST NEWS