First Maryland winner for apprentice Axel Concepcion
Press Release

February 25, 2023
Bruce Yarwood and Renee Latour's Shinelikeadiamond took the lead at the top of the stretch and powered to a 7 ½-length win over favored Cause to Dream in Saturday's opener at Laurel Park, giving seven-pound apprentice Axel Concepcion his first Mid-Atlantic victory.
Concepcion, who turns 18 March 16, won 21 races in Puerto Rico since turning pro Jan. 1 and earned his first domestic victory Feb. 19 at Fair Grounds aboard Smokey Harbor. Shinelikeadiamond ($6) was his fifth U.S. mount and third since making his Maryland debut Feb. 24.
A 4-year-old Maryland-bred daughter of Buffum, Shinelikeadiamond raced together with Romantic Comedy in the six-furlong claiming event for fillies and mares 4 and up down the backstretch and around the far turn, going in fractions of 23.54 and 47.67 seconds. Concepcion and Shinelikeadiamond edged clear of Romantic Comedy straightening for home and opened up through the lane for her third career win in her first start for trainer Phil Capuano. The winning time was 1:13.24 over a fast main track.
"I'm excited to come here to Laurel. Thank God for my first victory here," Concepcion said. "I'm working hard every day."
Concepcion attended Puerto Rico's famed Escuela Vocacional Hipica jockey school where he was classmates with fellow apprentices Luis Rivera Jr. and Jadiel Zambrana, both also riding at Laurel. Rivera earned his first U.S. win Monday, while Zambrana did the same Feb. 23 at Penn National.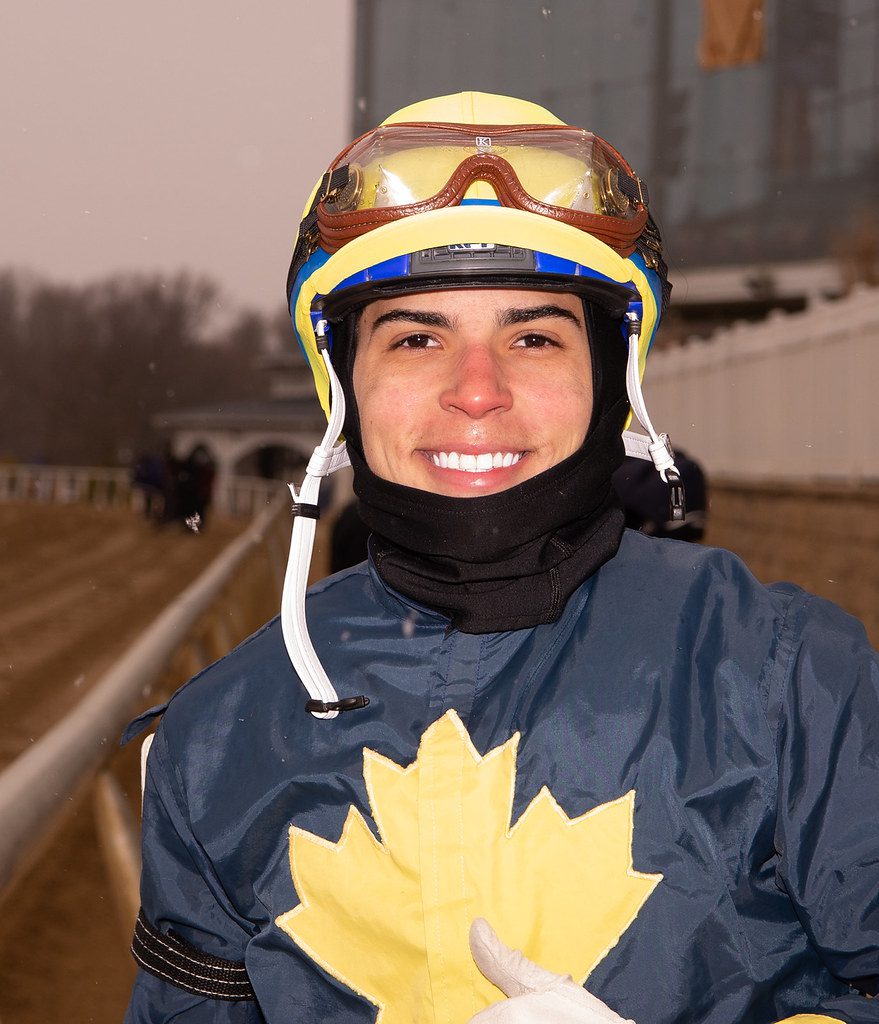 "I don't really know anybody but my friends from the school in Puerto Rico, Luis Rivera and Jadiel Zambrana," Concepcion said. "He's my brother from another mother."
Also on Saturday Concepcion finished sixth aboard Street Hustle in Race 4 and second on Let's Make a Zeen in Race 5. Represented by agent Karin Wagner, he is named in four of nine races Sunday.
"The school has done a really good job of getting these guys ready, as you can see. There's a couple of bug goys over here," Wagner said. "He wanted to come to the Mid-Atlantic and ride here. There were a few people that wanted him to go to New York and a few other places. He's just really excited about it. It's all new to him. We went to Pimlico [Saturday] morning and breezed horses. He's just tickled to death to be at these bigger tracks and riding."