Jock Eric Camacho gets first win in six years
"Thank you, Jesus," Camacho said. "I rode one race last year at Colonial Downs for [trainer] Michelle Lovell, just to stay busy and keep in tune and stuff. Previous to that I was off for 4 ½ years.
"This is for my brother, who passed away in 201,9 and my father, who passed away in 2021. So, this means a lot to me," he added. "I wish they could be here for it."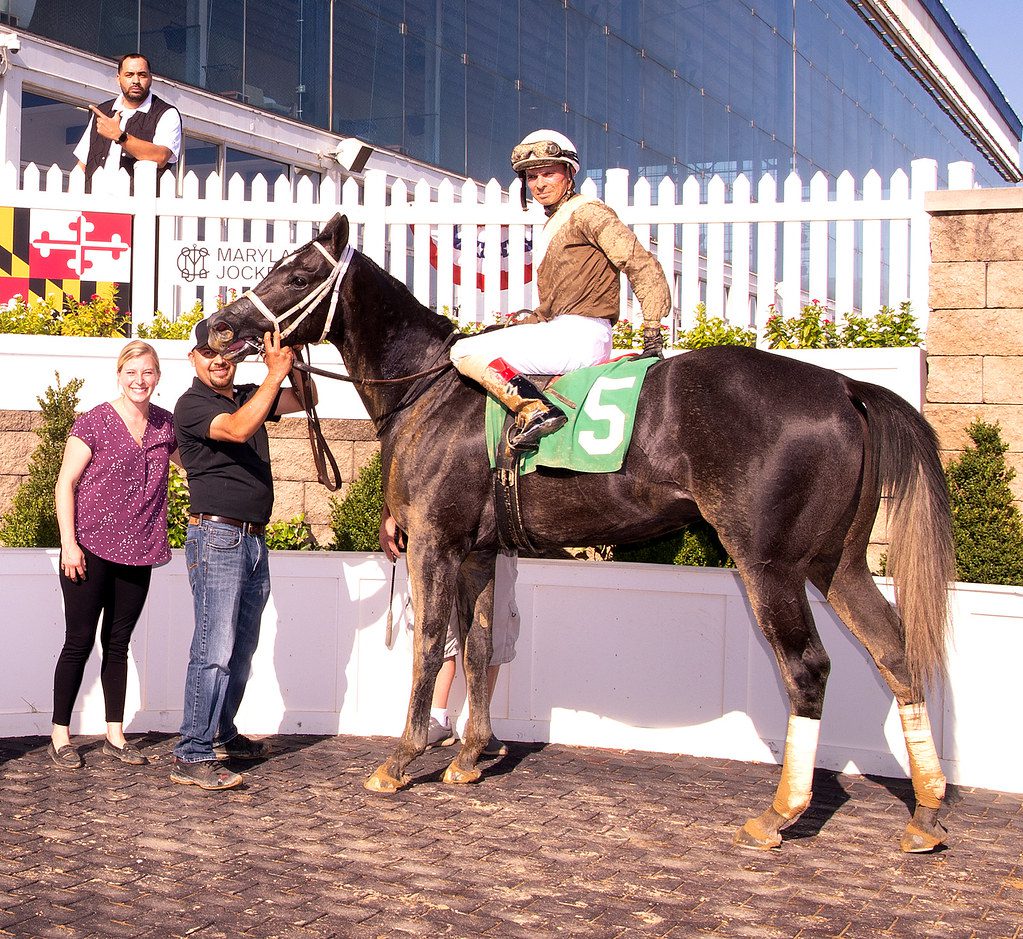 "I'll be picky here and there," Camacho said about a possible comeback. "It's all about opportunities."
Post Time displayed plenty of energy before the race, and settled into fifth as even-money favorite Landon Jack set the pace into the far turn, going a quarter-mile in 22.45 seconds. Camacho tipped off the rail and swung widest of all leaving the turn as the half went in 44.79, and raced greenly through the stretch before reeling in the pacesetter inside the sixteenth pole and coasting to the wire.
"This is a colt that I've been on regularly. He's a playboy. He likes to play around," Camacho said. "As you could see, he came out of the paddock standing on his hind legs. But I do know the horse very well, that's why I was never concerned at any point. He broke sharp and put me right in a great spot.
"Once he struck the lead and the front horse was down on the inside, he was kind of looking for someplace to go," he added. "He knew where to go, to the wire."
LATEST NEWS