WVBC: Added ground a plus for Candy Invasion
Muad'dib, the defending champion in the Classic, saw his 10-race win streak snapped last time out, but that defeat only elevated his status. Muad'dib, trained by Jeff Runco, took on some tigers in the Grade 2 Charles Town Classic and ran a very good second to Grade 1 winner Art Collector while earning an Equibase speed figure of 107 that was the highest of his career.
While Muad'dib has made only two starts this year, winning a two-turn allowance prior to finishing second in the Charles Town Classic, Candy Invasion has already had a very busy campaign. The Normandy Invasion gelding has already won four times in 10 starts this year, winning three straight allowances at one stretch on April 30, June 2 and June 25 in addition to his Sept. 13 score. Both his most recent victory and his triumph on June 25 occurred in three-turn allowance events over the strip
The 1 1/8-mile Classic is, likewise, a three-turn event.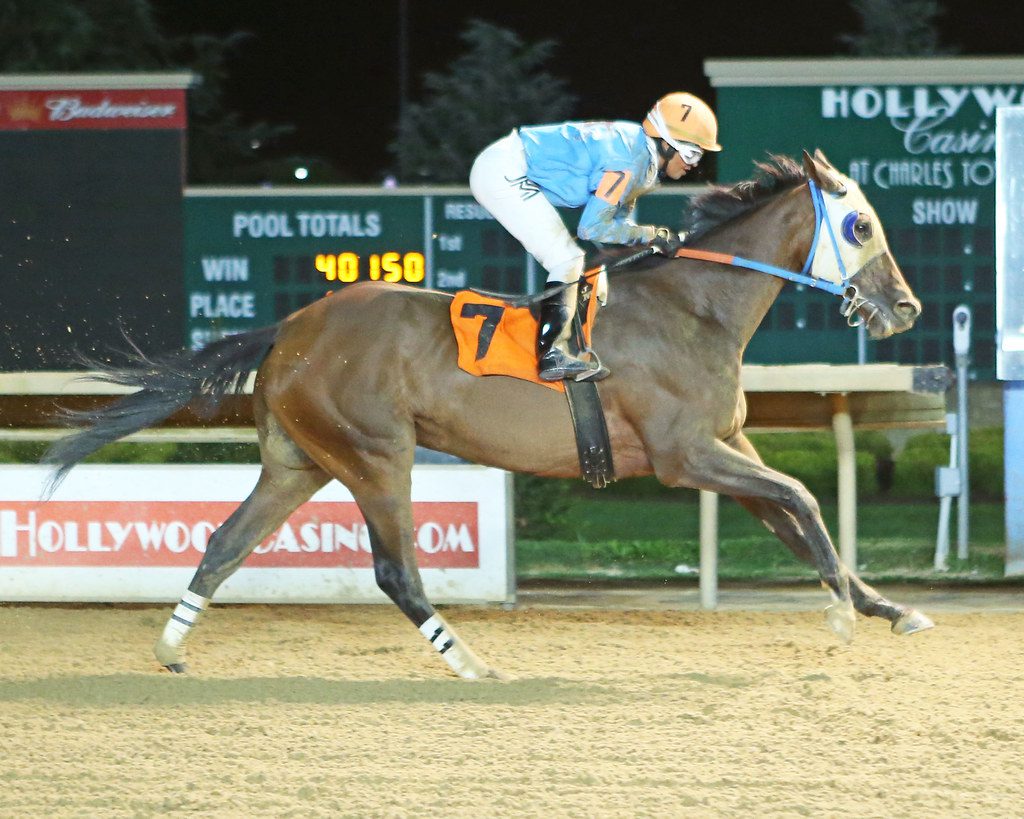 "I think the longer he goes the better," Casey said of Candy Invasion, who prevailed at the one-mile and one-sixteenth distance last out in 1:45.39 about three months after getting the nine furlongs in 1:52.13 when he romped home nine lengths clear. "He really does have a good finishing kick. Anyone that's ever ridden him knows they have to be patient. Those 6 1/2- and seven-furlong races up here are just a little but too short for him. But in the longer races, he's just getting into stride at the quarter pole."
Candy Invasion now sports seven wins and $210,913 banked from 27 career outings. He's finished third nine additional times, but oddly enough, but he has only finished second once in those tries. He may end up the second wagering choice in the Classic, but of course, Casey will be hoping for more.
He'll be entering off a career-best effort. In his most recent outing he simply devoured stakes winners No Change and Fancy Concho in the final quarter-mile and was well clear of Hero's Man, runner-up to Muad'dib in last year's Classic. Runnin'toluvya, the temperamental past champion of both the West Virginia Breeders Classic and the Charles Town Classic for owner-trainer Tim Grams, could be more inclined to attempt the Onion Juice this fall rather than make another appearance in the Classic on the WVBC card.
"I know Muad'dib os going to be awfully tough to beat in the Classic," Casey said of the Jeff Runco trainee whose lone setback just occurred when second in the Charles Town Classic. "I just hope there's some speed in there to go with him early. My horse likes the distance, and he also would benefit from having some pace to run at. I don't know if my horse can beat that other horse [Muad'dib], but I'm going to try him in there and see what happens."
LATEST NEWS